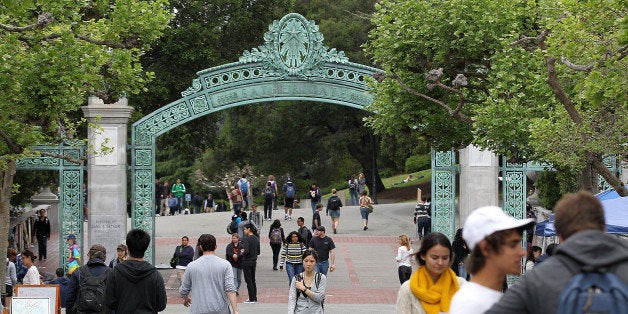 A new initiative in Berkeley, California, is placing donation boxes throughout the city in hopes of encouraging citizens to help the homeless.
The Positive Change Donation Program, created by the Downtown Berkeley Association, the Berkeley Food and Housing Project and the City of Berkeley, will install tamper-proof donation boxes throughout downtown Berkeley to press residents to give their spare change to those in need. Approved by the city council earlier this year, the program will begin with 10 donation boxes, which the Downtown Berkeley Association will collect from once a week.
The donations will go toward a host of social services, including public transit assistance; fees for housing applications and personal ID cards; personal care items like toiletries and socks; and a program that funds long-distance bus fares so individuals can return home.
When the program was considered for approval at a March city council meeting, some advocates voiced concerns that it was geared at curbing panhandling and would end up hurting the homeless.
"It caters to people who would prefer to relate to a box than a human being," Osha Neumann of the East Bay Community Law Center told UC Berkeley's student newspaper, The Daily Californian. "It's human contact that's going to be eliminated with this program."
Advocates, however, argue that the boxes are not meant to replace panhandling, and may attract individuals who would otherwise not give spare change to a person on the street.
"The reality is that there are some people who will feel more comfortable donating to a box, knowing that the money will directly go to services which will improve homelessness," Berkeley city councilman Jesse Arreguín, one of the program's sponsors, said, according to Berkeleyside.
Other cities have adapted similar donation programs. In Denver, Colorado, an initiative retrofitting parking meters into donation stations has collected about $100,000 a year. San Diego, Nashville, Las Vegas, Virginia Beach and other cities have also installed the donation meters. Many of these programs, unlike the Berkeley initiative, have a stated goal of discouraging panhandling.
REAL LIFE. REAL NEWS. REAL VOICES.
Help us tell more of the stories that matter from voices that too often remain unheard.
BEFORE YOU GO
PHOTO GALLERY
5 Simple Things That Improve the Daily Lives of Homeless Youth