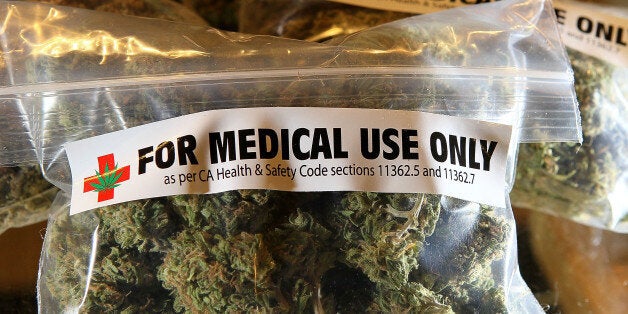 A federal judge has signaled support for a medical marijuana dispensary in Berkeley, California, despite numerous attempts by U.S. Attorney Melinda Haag to shut it down.
Judge Jon S. Tigar of the 9th U.S. Circuit Court of Appeals issued an order on Friday stating that Berkeley Patients Group, a 15-year-old pot shop that bills itself as California's oldest, can continue to operate while the court considers pending litigation.
"We're very pleased with the outcome of this particular ruling, and we're very eager to continue serving our patients in the Berkeley area," Victor Pinho, BPG's director of marketing, told The Huffington Post. "This should be viewed as a small victory in a larger fight to secure safe access to medical cannabis for anyone who needs it in California and across the country."
Haag first moved to shut down BPG in 2011 as part of a larger crackdown on medical marijuana businesses throughout California, arguing that the dispensary was located too close to two schools. Although one of the schools, the Center for Early Intervention on Deafness, came to BPG's defense, the dispensary shuttered its storefront and relocated across the city in late 2012. Haag continued the fight, moving to seize BPG's property in 2013 on the grounds that the product it sells remains illegal on a federal level.
Lawmakers representing the city of Berkeley sued to block Haag's actions, arguing that closing BPG would cause "irreparable harm" to the community, and last fall, a judge ruled that the city didn't have enough stake in the business to fight on its behalf. The city appealed, and Friday's order means BPG can continue its business as usual until the 9th Circuit officially weighs in on the case.
A spokesperson for Haag declined to comment on the litigation when reached by HuffPost on Monday.
BPG has long enjoyed support from Berkeley residents and local officials. Last year, Berkeley Mayor Tom Bates declared Oct. 31 to be "Berkeley Patients Group Day," and Rep. Barbara Lee (D-Calif.) awarded the dispensary a "Certificate of Special Congressional Recognition."
Haag and her colleagues have targeted a number of medical marijuana businesses throughout California, and hundreds have been forced to shut down in the years since the crackdown began. Last week, one of Haag's lawyers appeared in court in a move to shutter Oakland's Harborside Health Center, which is largely considered to be the nation's biggest pot shop.
The move confounded marijuana reform advocates, who pointed to numerous recent gestures from federal officials suggesting pot laws should be left to the states. "There was quite a bit of head-scratching," Tamar Todd, director of marijuana law and policy for the Drug Policy Alliance, told HuffPost of the Oakland hearing last week. "The Department of Justice has repeatedly said to back off these cases. Why pick this fight?"
A memo issued in 2013 instructed federal prosecutors not to interfere in state-legal operations that adhered to eight guidelines, including keeping pot out of the hands of minors and criminal organizations. Late last year, Congress passed a spending bill provision that prohibited the use of federal funds to crack down on marijuana businesses in states that had adopted cannabis laws.
Although 23 states and the District of Columbia have passed medical marijuana laws, and four states have laws that allow for recreational use of the drug, lawmakers say any overtures by the Obama administration are largely symbolic as long as cannabis remains federally illegal.
"This isn't finely written policy yet," Rep. Sam Farr (D-Calif.), who authored the spending bill provision, said in June. "This is a statement of congressional intent that [the U.S. Drug Enforcement Administration should] back off on these issues. We will have to continue to reconcile federal policy with state policy."
Advocates hope that situations like the one facing BPG will force the Obama administration to provide more protections to states that have clearly enacted cannabis laws. A congressional bill sponsored by Lee last month, H.R. 262, would explicitly protect state-legal marijuana businesses from having their property seized by federal authorities.
"We are hopeful that Congress will act quickly to resolve the split between state and federal marijuana laws by passing bills like Congresswoman Lee's proposed H.R. 262," BPG President Tim Schick said in a statement Monday. "In the meantime, we look forward to continuing to serve our local patient population."
Support HuffPost
The Stakes Have Never Been Higher
Before You Go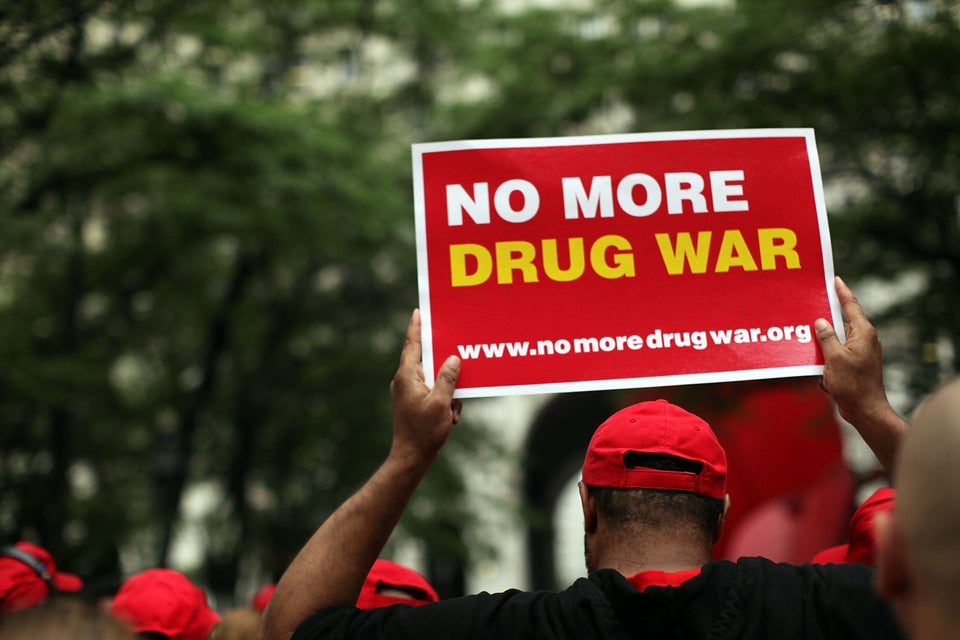 27 Reasons Why The U.S. Shouldn't Lead The War On Drugs
Popular in the Community