The Berklee College of Music celebrated music legends Willie Nelson, Carole King and Annie Lennox during its commencement at the Boston school on Saturday.
Lennox, a singer and member of the duo Eurythmics, was Berklee's commencement speaker, addressing the largest graduating class in the college's history -- 1,050.
"I was going to ask them if I could write my own medication," the 80-year-old pro-pot Nelson joked to the Boston Globe. "Probably not, but it doesn't hurt to ask."
On Friday, Nelson joined singer Kris Kristofferson on stage at the school's annual commencement concert, where they performed Hank Williams' "Jambalaya (On the Bayou)." Nelson, King and Lennox all performed some of their best-known tunes as well, according to a news release from the school. Nelson sang with Berklee's student orchestra in a Big-Band arrangement of one of his earliest hits, "Night Life," Rolling Stone reported.
"Music is cathartic, it's cathartic," Lennox told CBS. "They realize that when they use music in music therapy that people that are locked up in some kind of inability to express themselves for whatever reason, that music, music is a great, healing and connecting factor, bringing people out."
Check out photos from the Berklee commencement in the slideshow below: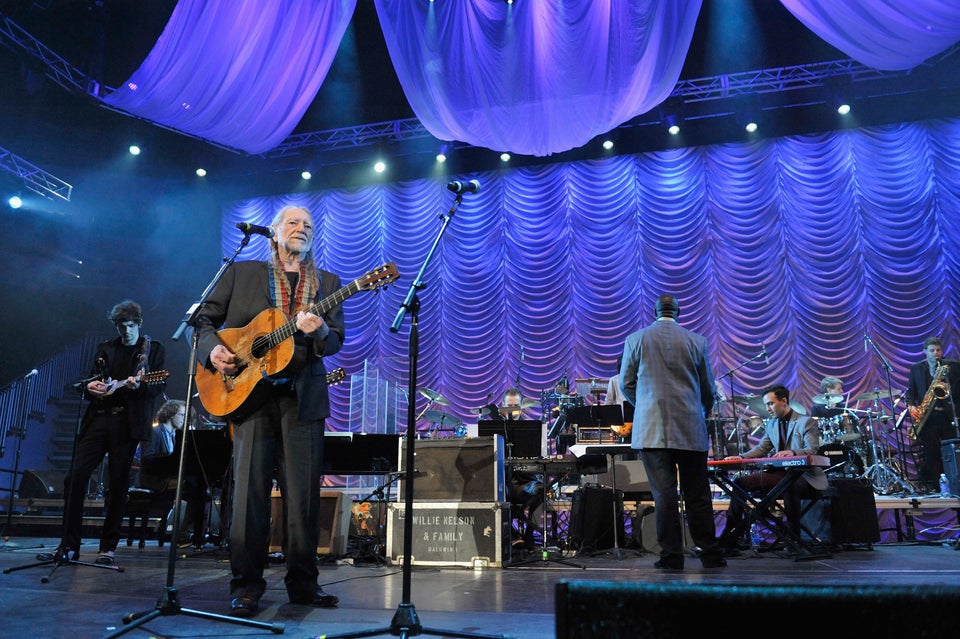 Berklee College Of Music Honors Willie Nelson, Annie Lennox, Carole King At Commencement 2013
Popular in the Community