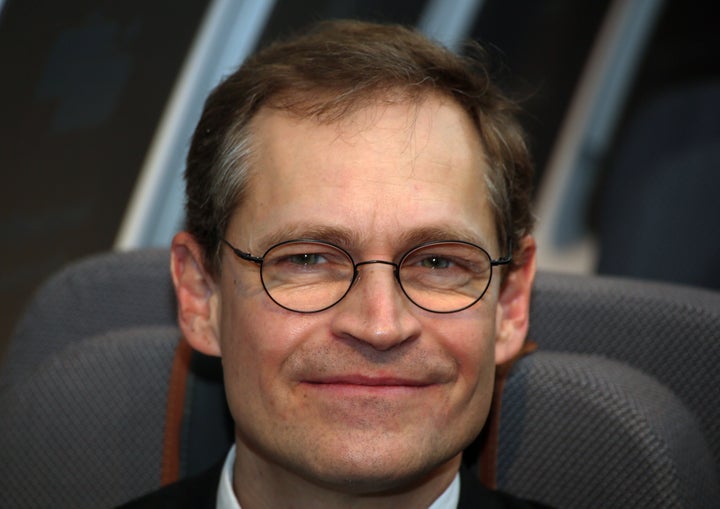 "Berlin, the city of Europe's division, the city of Europe's freedom, cannot silently look on as a country sets about building a new wall," Müller said in a note posted on his city's official website. "We Berliners know better than most the pain caused when a whole continent is split by barbed wire and walls."
Trump was elected on Nov. 9, 2016, exactly 27 years after Germans celebrated the fall of the Berlin Wall that had divided their country for nearly three decades. The wall was erected in 1961 to prevent a massive emigration from East Germany to West Germany. It is now referred to as the "Wall of Shame."
In 1963, then-U.S. President John F. Kennedy proclaimed "Ich bin ein Berliner" (I am a Berliner) during a famous speech in which he stressed American solidarity with West Germany after the wall was erected.
As Müller points out in his memo, America supported Berlin during the Cold War, and U.S. President Ronald Regan called for the Berlin Wall to be torn down in 1987.
"We cannot let all our historical experience get trashed by the very people to whom we owe much of our freedom: the Americans," Müller said, warning Trump not to go down a road of "isolation and ostracism."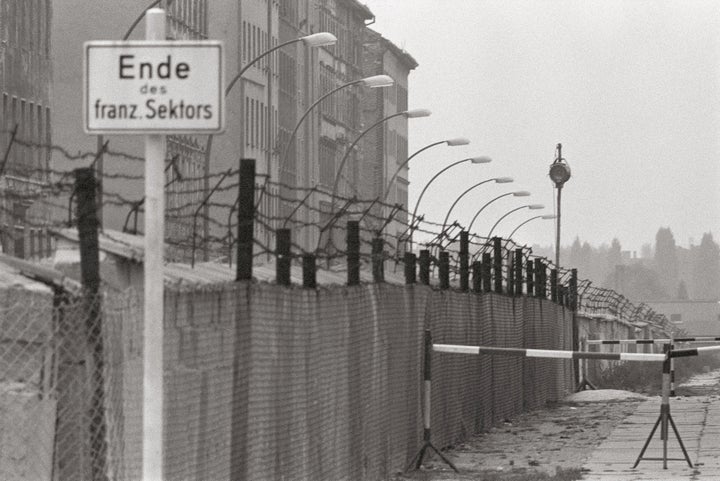 Trump's internationally condemned border wall proposal is aimed at curbing illegal immigration from Mexico.
"When Mexico sends its people, they're not sending their best," he said during a speech upon announcing his candidacy in June 2015. "They're sending people that have lots of problems, and they're bringing those problems with us (sic). They're bringing drugs. They're bringing crime. They're rapists. And some, I assume, are good people."
On Wednesday, Trump signed an executive order to build the wall. Throughout his election campaign, he repeatedly said that Mexico would pay the billions of dollars needed for construction.
Mexican officials, including former President Vicente Fox, have repeatedly refused to pay for a wall they have no interest in building.
"Mexico does not believe in walls. I've said time and again; Mexico will not pay for any wall," Mexican President Enrique Peña Nieto said in a Spanish video statement posted online. His refusal triggered familiar retaliation from Trump in a dispute that has largely played out over Twitter.
On Thursday, Peña Nieto canceled a meeting with Trump that was set to be held the following week as tensions between the two leaders increased. In turn, Trump's administration has proposed a 20 percent tax on Mexican goods imported to America.
This type of hostility only cripples both parties, Müller warned.
"Wherever such divides exist, like in Korea and Cyprus, they cause slavery and pain," he said. "Our division destroyed the prospect of millions. But ultimately we, the people, overcame it."
Calling all HuffPost superfans!
Sign up for membership to become a founding member and help shape HuffPost's next chapter