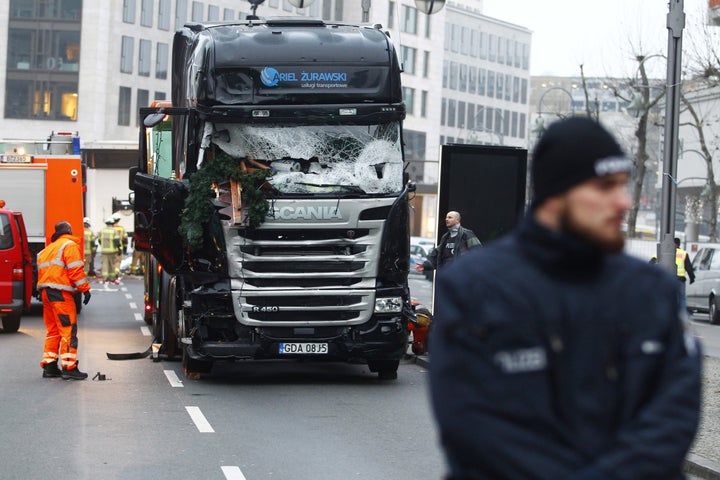 WARSAW, Dec 20 (Reuters) - The Polish truck driver whose vehicle was used in an attack on a Berlin Christmas market on Monday had arrived hours earlier in the German capital and spoken to his wife about 3 p.m., according to his cousin.
When she called again an hour later, there was no answer.
"The phone was just silent, silent. He should have picked up if he was on a break, particularly if his wife was calling," said the cousin, Ariel Zurawski, who was also the boss of the trucking company.
"At 3.45 p.m. you can see the movement on the GPS (Global Positioning System). The car moved forward and back. As if someone was learning to drive it," Zurawski told Polish public broadcaster TVP Info on Tuesday. "I knew something was wrong."
About 8 p.m. local time, the lorry slammed into a crowd of people thronging the wooden stalls of the Christmas market next to the Kaiser Wilhelm memorial church at the heart of west Berlin.
Twelve people were killed and 48 injured. German authorities say the body of the Polish driver was found in the truck, but he was not at the controls. Police have arrested a Pakistani suspect but are not sure if he was the man who plowed through the crowd.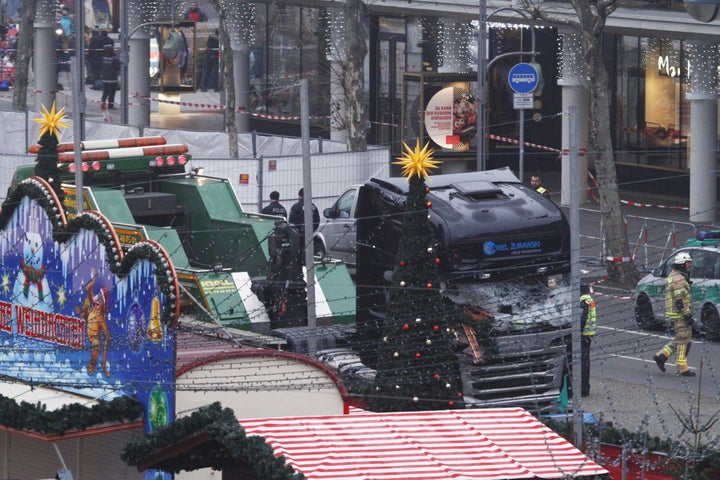 Zurawski said he had identified his cousin Lukasz, whose last name has been withheld, from police photographs that showed him with a swollen, bloodied face.
"The police told me he had been not only stabbed but also shot," Zurawski said.
He said that after reaching his destination, Lukasz, 37, had parked and gone to get a kebab sandwich, planning to unload his cargo of 24 tonnes of steel parts the next morning.
Around noon, the two cousins spoke. Lukasz said he was hungry and that there were few Germans in the neighborhood where he parked, mostly Muslims.
"We made a few jokes, we laughed," Zurawski said.
Lukasz, father of a teenaged boy, had been a truck driver for some 15 years, working for his cousin's company based in Sobiemysl near the Polish-German border.
After over a week on the road, he was eager to get home, Zurawski said.
Another colleague at the trucking firm, Lukasz Wasik, told TVP Info: "He was a good, quiet and honest man. He was hard-working and took care of the truck as if it was his own. He wouldn't just give up the car."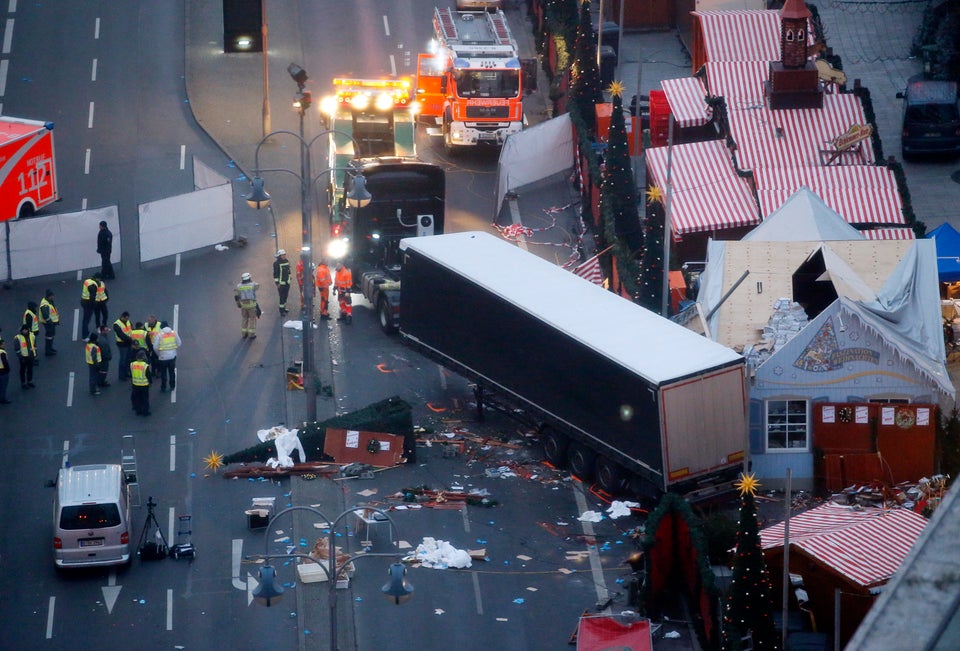 Truck Crashes Through Crowd In Berlin
Popular in the Community