"Normally we paint advertising – hand-painted advertising, mostly with cans. So we work all over Germany, with a lot of crews," says Kimo, a bearded, bald energetic and sharp witted guy who is lighting up a cigarette in this tattered, beige ex-conference room. That explanation doesn't prepare you for what you will see in the rooms upstairs.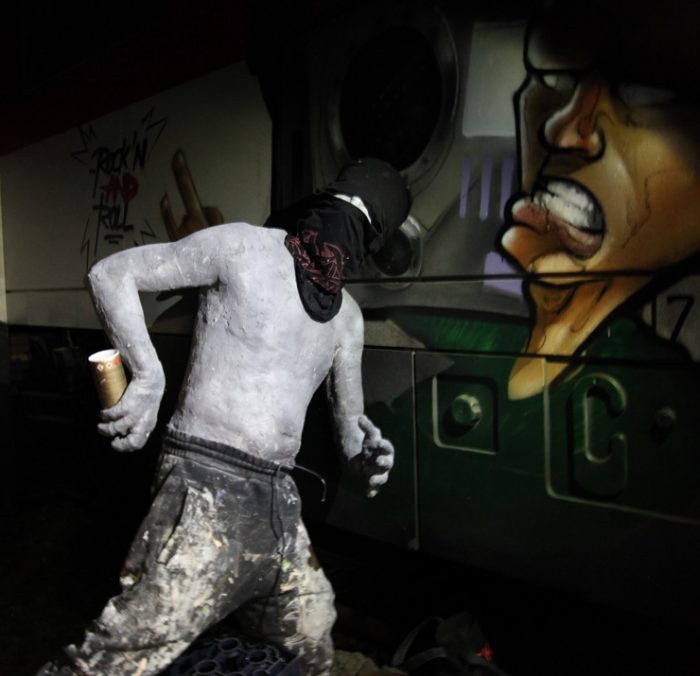 The floors are piled with unopened paint buckets and brushes and cans and the walls in this organizing office are covered with scotch-taped project timelines, to-do lists, and floor plans of the old bank. Each former office space is plainly labled with names of German Street Artists or graffiti crews, some you recognize, others you don't. More recent street art names are next to classic graff heads, installation artists mix freely with optic artists, photographers, sculptors, even a live moss installation.
Case Maclaim is right next door to Turbokultur with Stohead out in the hall on floor one. El Bocho and Emess are in small rooms to either side of 1UP on the third. Herakut in a corner room numbered 506 is right next to Nick Platt and Paul Punk in 505.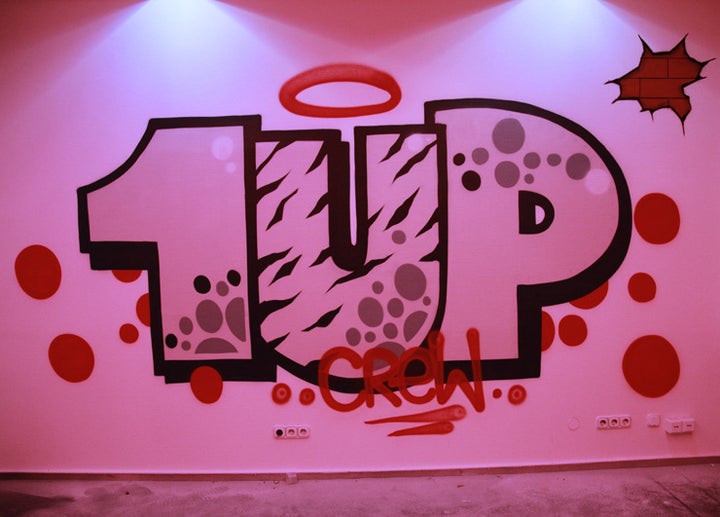 What are all these artists, more than 175 of them and almost entirely German, all doing throughout a five-floor bank building in central Berlin on the Kudamm?
You'll find out in April when the doors open to thousands of graffiti, street art, and contemporary art fans to tour through THE HAUS, an enthusiastic life-affirming joyful and pissed-off D.I.Y.-flavored fun-haus of fully realized installations, painting, projections, exhibits, and interventions.
You've been to (or at least read about) these last-hurrah urban art installations before – celebrations of artists' visions that inhabit a building destined to be demolished soon. Possibly because of their ephemeral nature or a lack of serious interest in art-making, often the artworks and their execution are a bit slap-dash and loosely committed.
Not at THE HAUS. You'll likely be surprised by the conceptual sophistication at times and wowed by technical dexterity, stagecraft, attention to details, and genuinely mind-challenging immersive environments.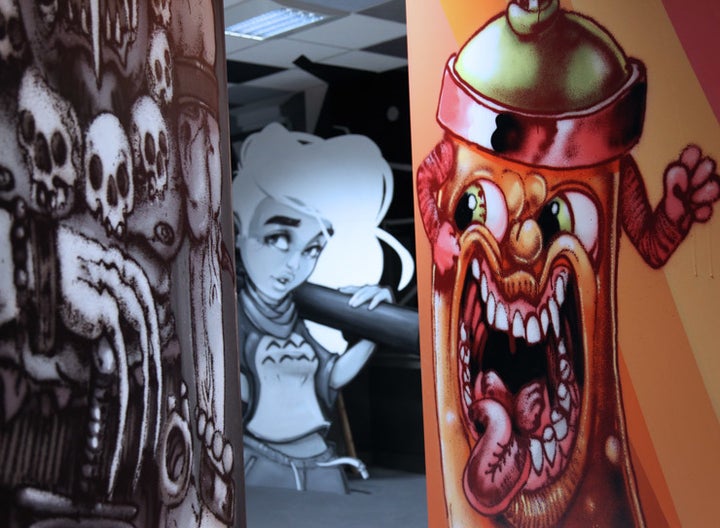 But this is Berlin after all, an urban art capital where graffiti crews are known for getting way up on impossible walls with foolhardy and militarily precise plans – sometimes implemented with rehearsal and execution under cover of night.
The logistical planning of street art and graffiti interventions here often centers around devising a slick and ingeniously resourceful roll-out of the aesthetic attack- some times given as much attention as executing the artwork.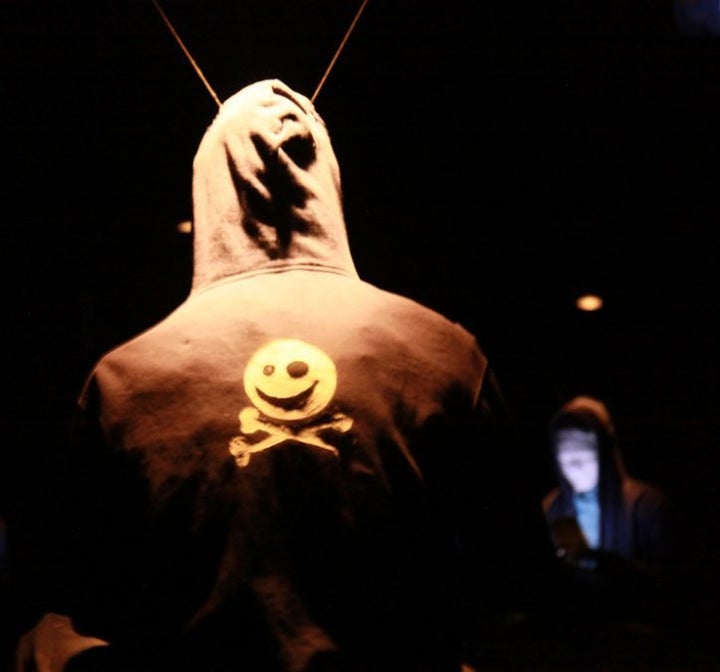 "We do not curate any of the room concepts," explains Kimo as he leads you from room to room, sometime removing protective tape over doorways and turning on lights to allow a guest to see inside. "There is no over all concept. It has to be really really nice, but that's it."
Okay, there are some challenging themes around violence, graphic sexuality, and the horror of human trafficking. More often they are driven by character, text, and slaughtering with paint and pattern. As with most creative ventures of this size, it is impossible for organizers to know when or if to draw the line on content.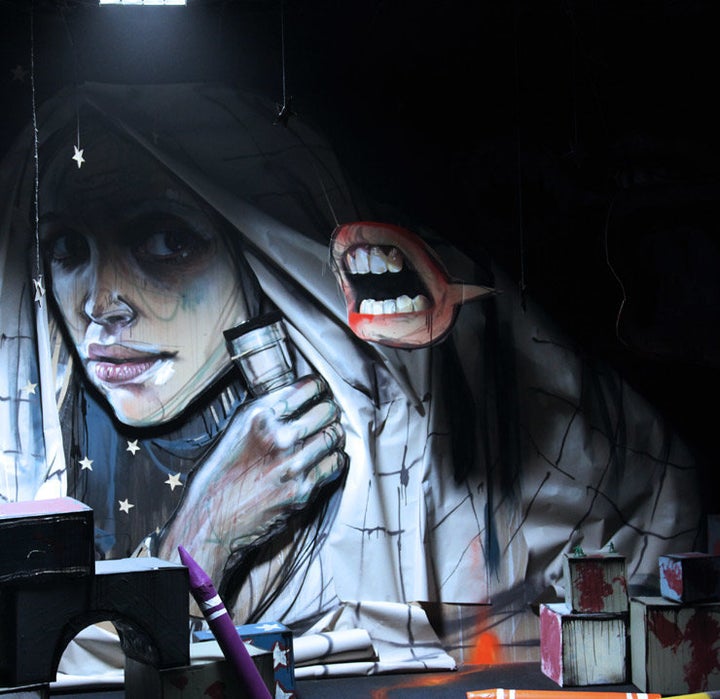 There is also a darkened and completely life-sized realistic portion of a train-yard with a capped train over head, rails below, and cables and ground stones. A companion "white box" installation is said to be somewhere right now inside an underground Berlin train station. It is evident that weeks of preparation went into many of these dioramas and scenes.
"We just called around 50 artists to invite them here to take a look at the building and we told them, 'If you know guys who have skills like you, just tell them.' We're looking for more artists," Kimo says.
With more than three times that number coming and installing in the HAUS building over the last four months, there are still more artists who are clamoring to get in. "Now we have 100 artists on the waiting list".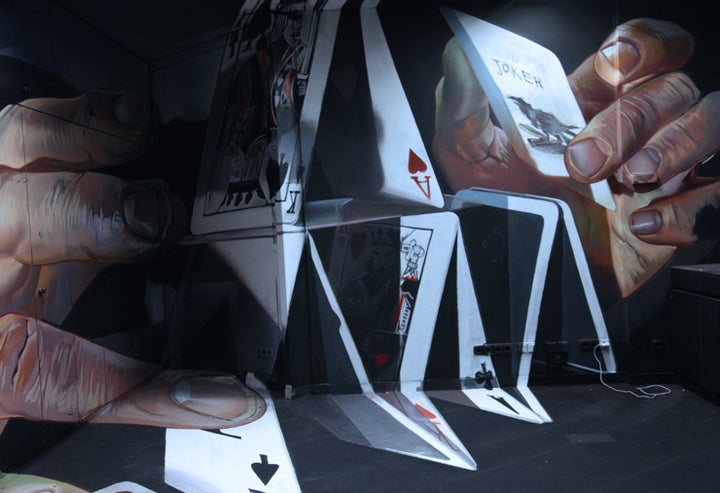 The existence of this list would sound like bragadoccio coming from another organizer of an event like this, but when you see the calendars, lists of names, video scheduling, website design schedule, team responsibilities, art materials, contracts, even marketing plans printed and thumb-tacked on the walls of the Orga, you know that these three partners have created a supportive art-making environment with a sense of purpose.
"Bolle and Jörni have been painting for 25 years," says Kimo of his two partners. The three are members of their own crew called DIE DIXONS. Kimo says he cannot paint. "I tried but I can't, I don't have the patience to paint". Instead he says he has great organizational abilities and love for the art subculture and the graffiti/Street Art game.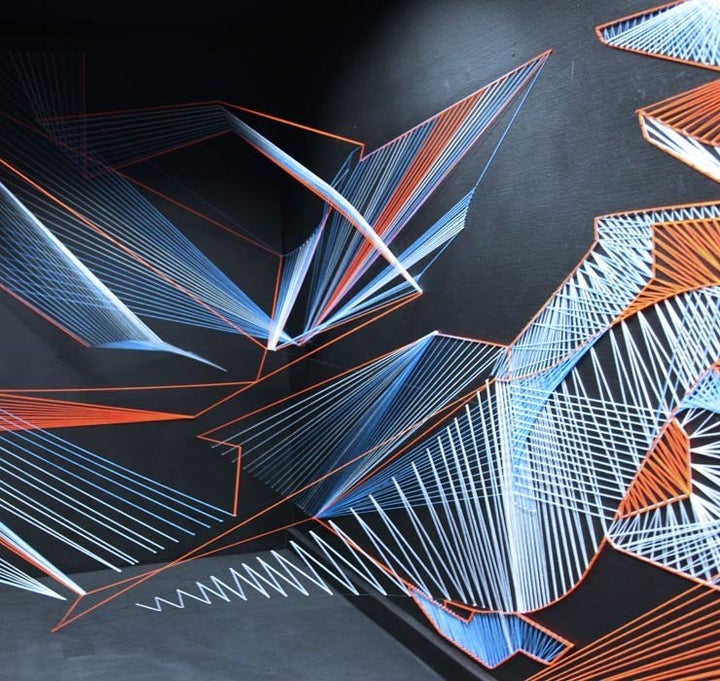 Together the DIE DIXONS also own the professional sign-painting company Xi-Design who originated THE HAUS project, and it is their multiple contacts with real estate, construction, lifestyle brands, paint suppliers, and highly-skilled commercial painters that makes this endeavor a POWER HAUS like few you'll find.
This show is planned to be destroyed in a few months along with the building for a new project with condos and retail, but the quality here in many cases actually rivals art fairs we have seen in the last few years. Based on the buzz it has it safe to say that by the time the doors open in April, it will already have been declared a success.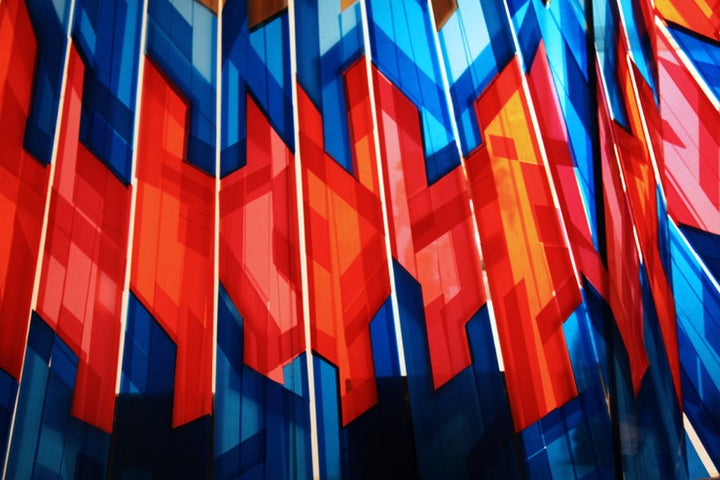 Please note: Under the agreement with the organizers we agreed to publish only details of the pieces, so the surprise is not ruined. Some of these are installations in progress along with completed installations.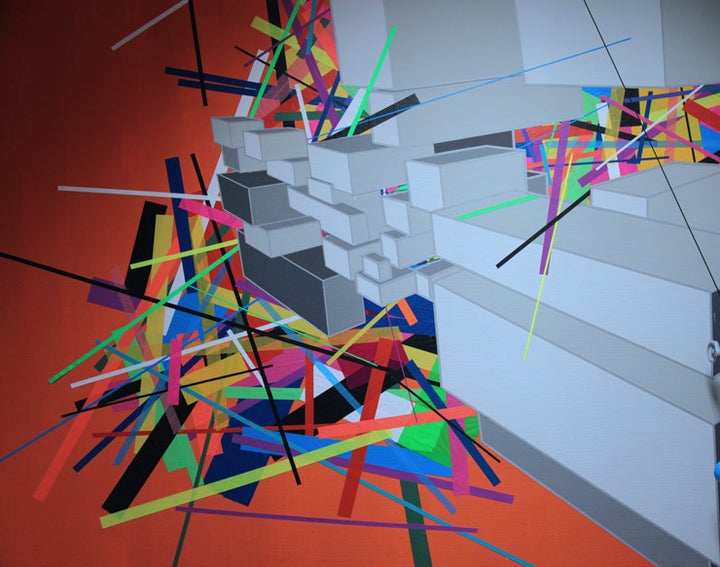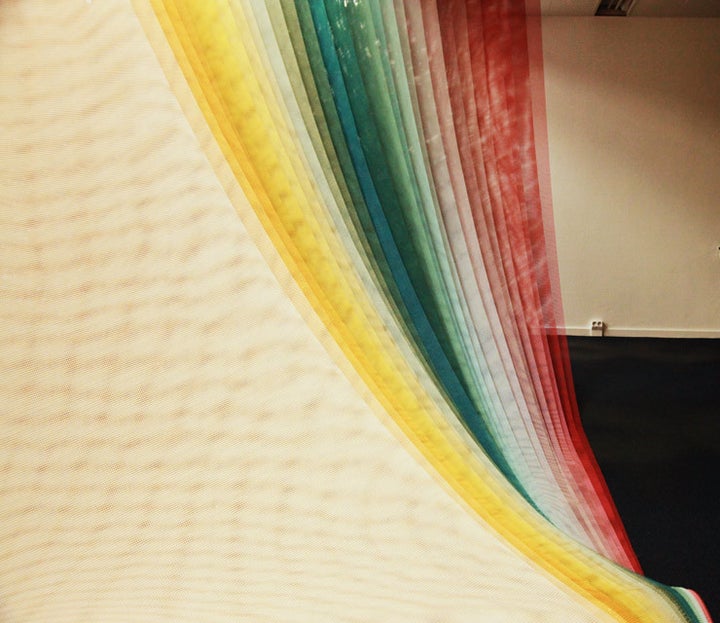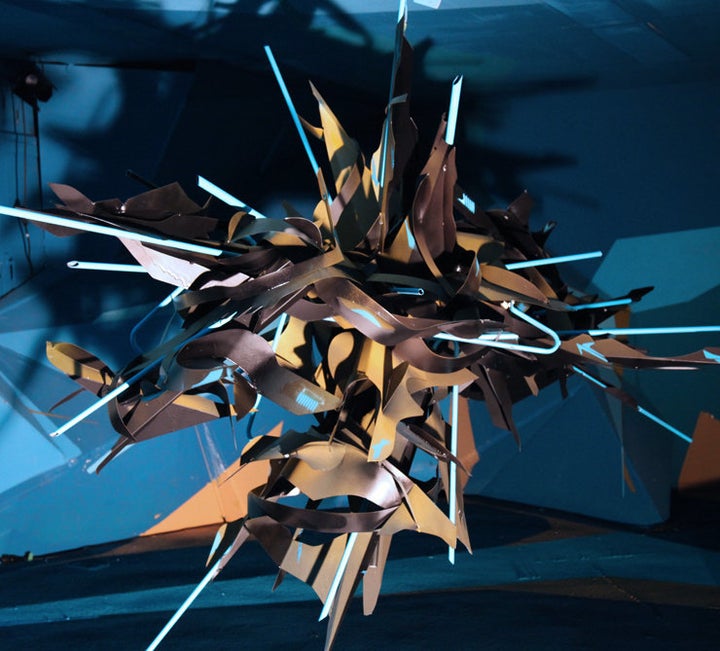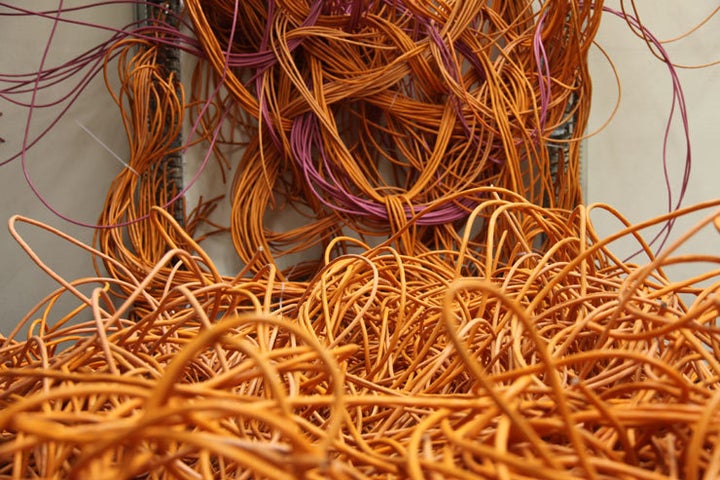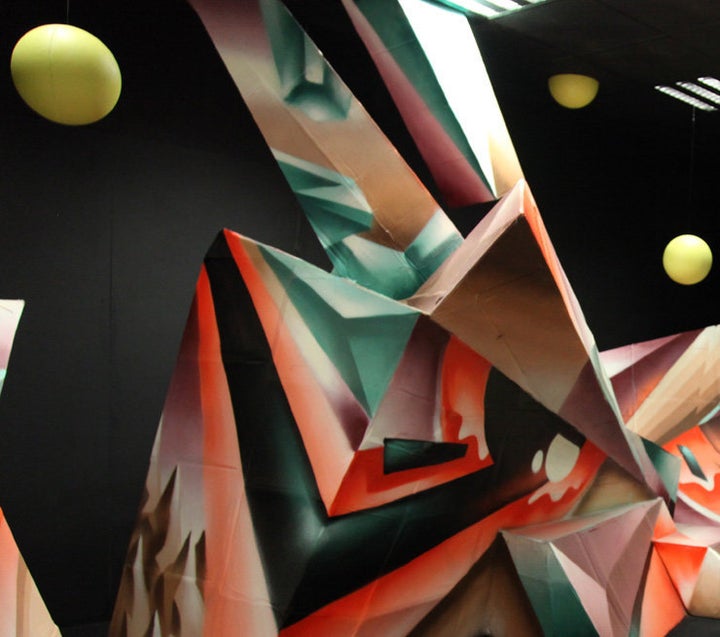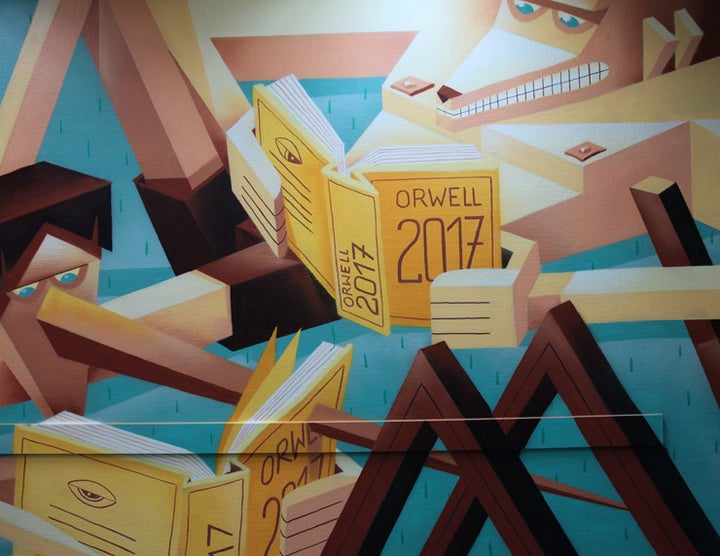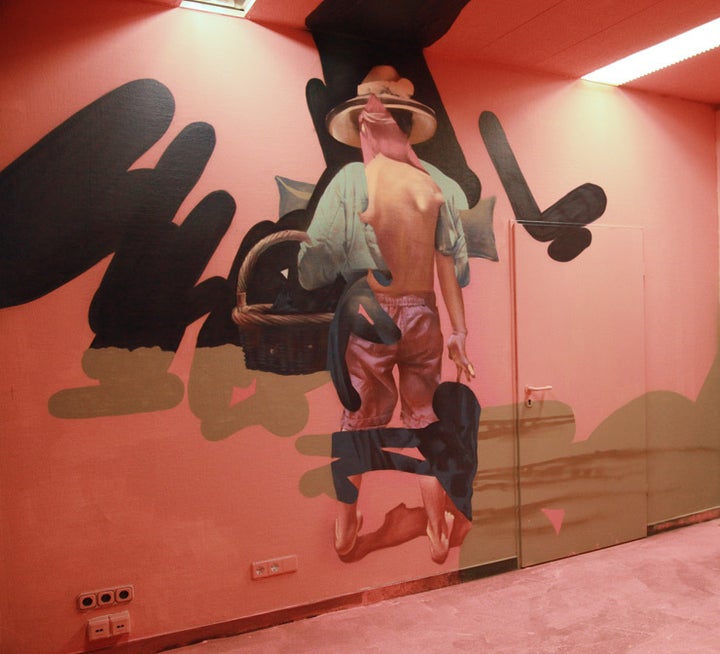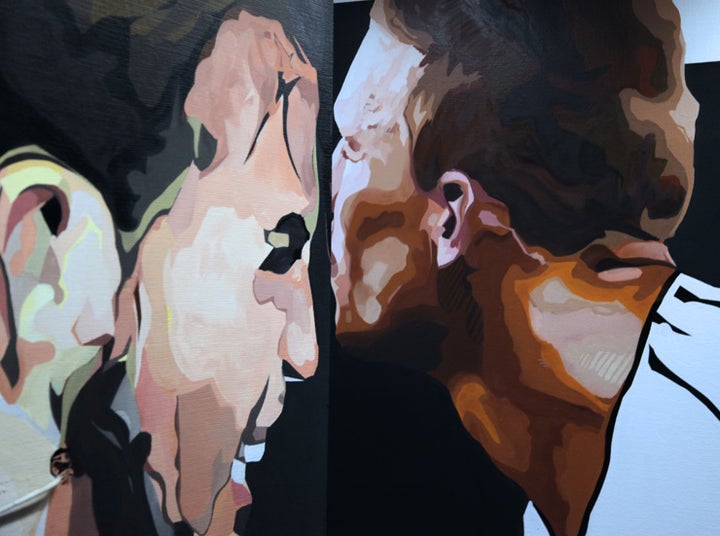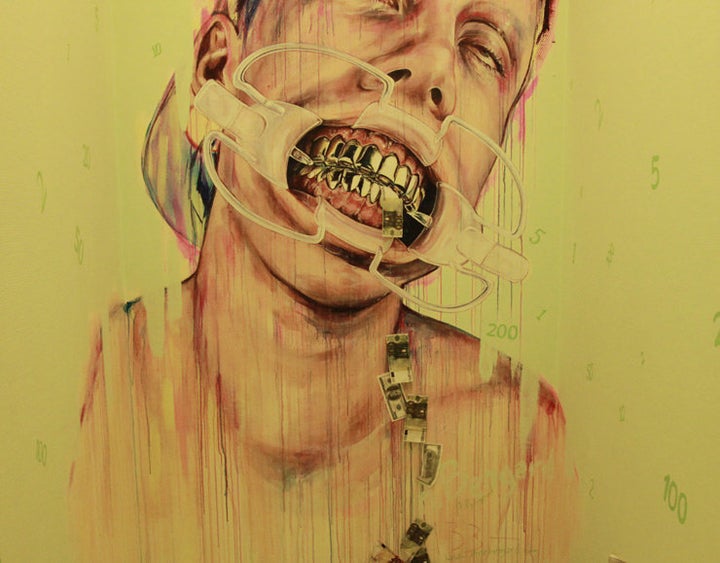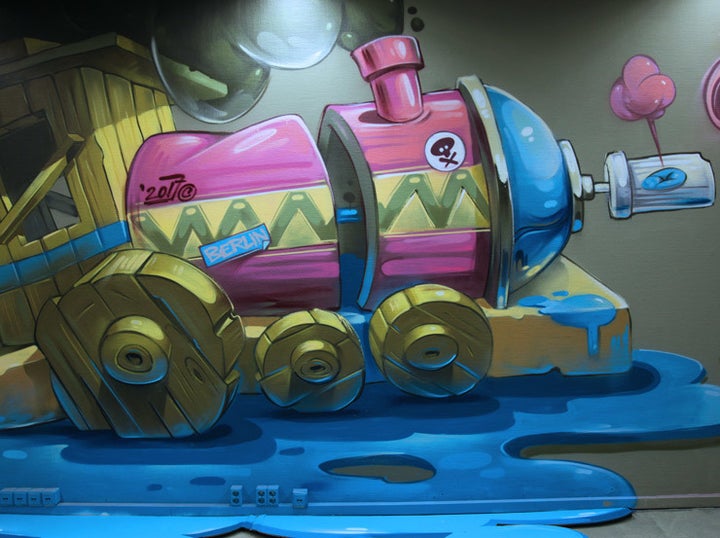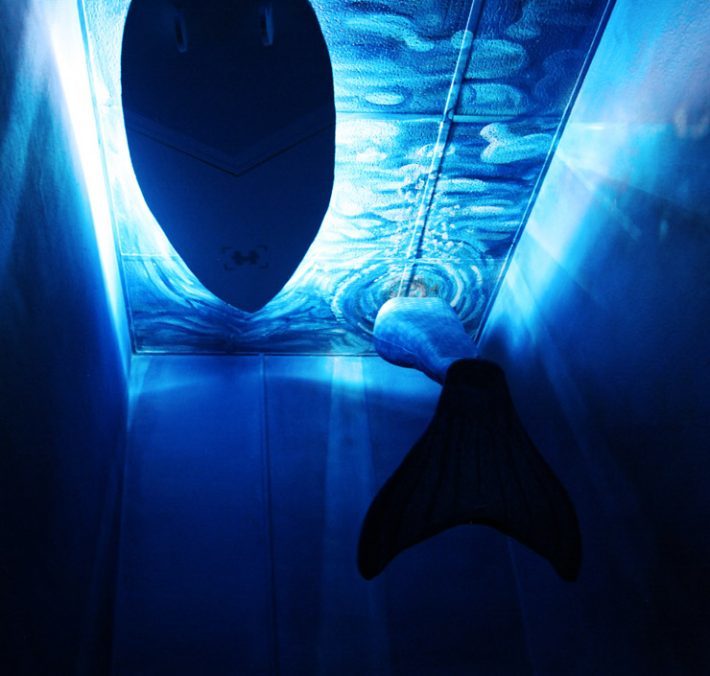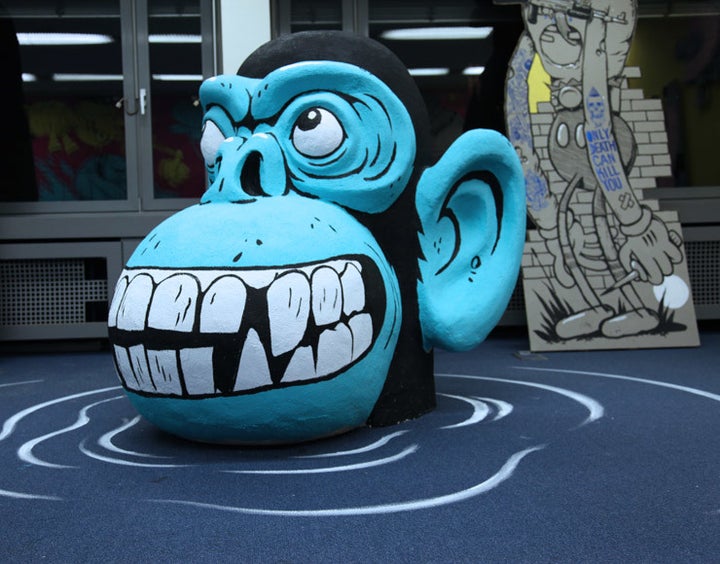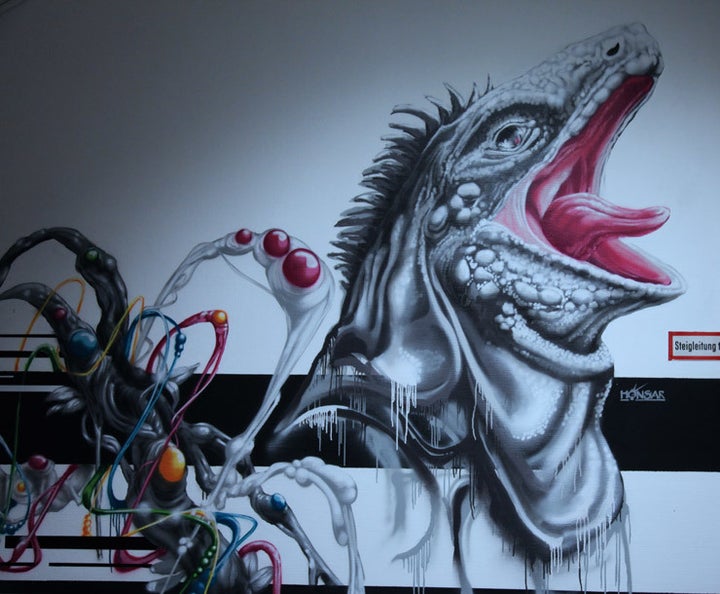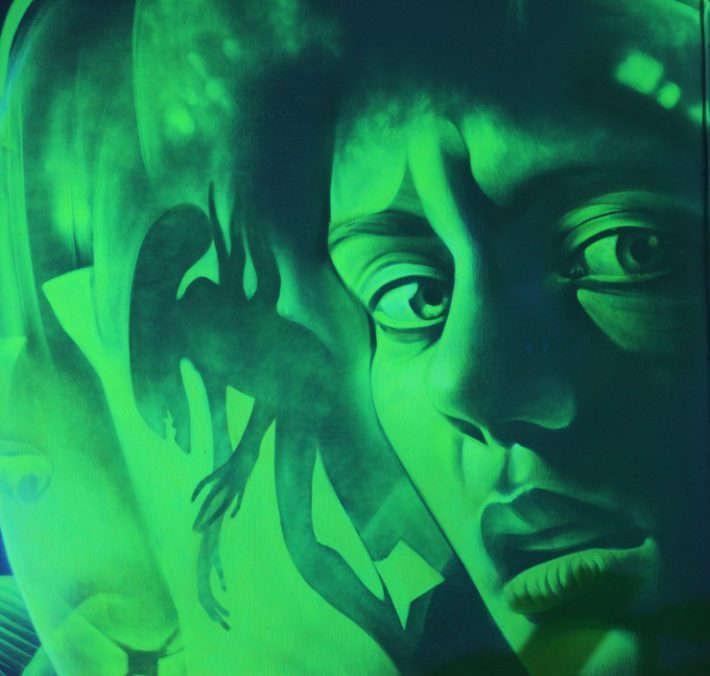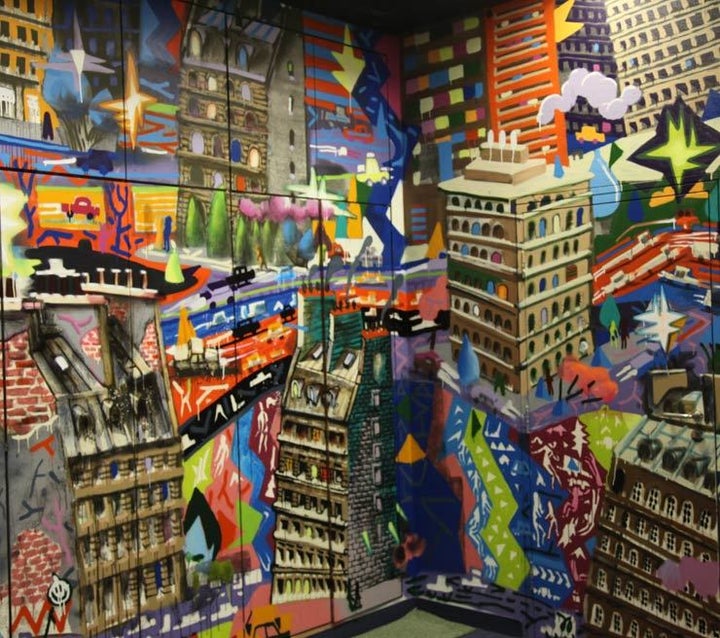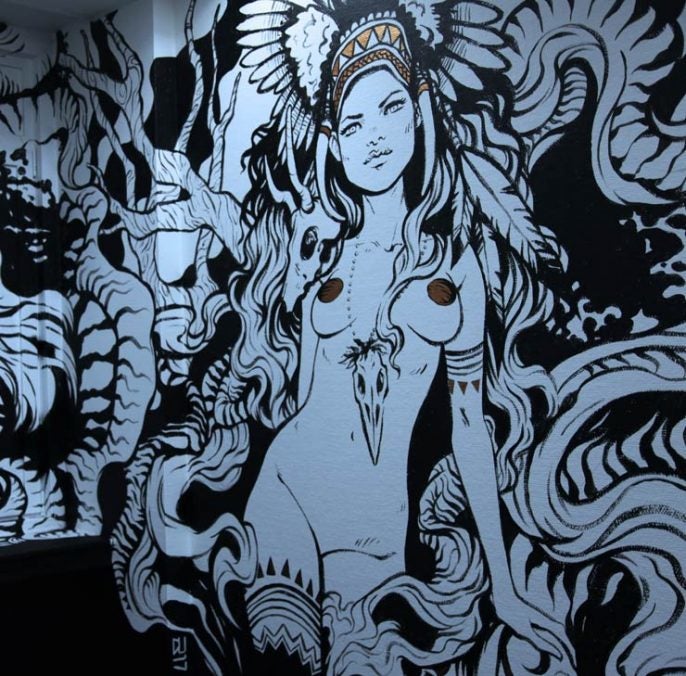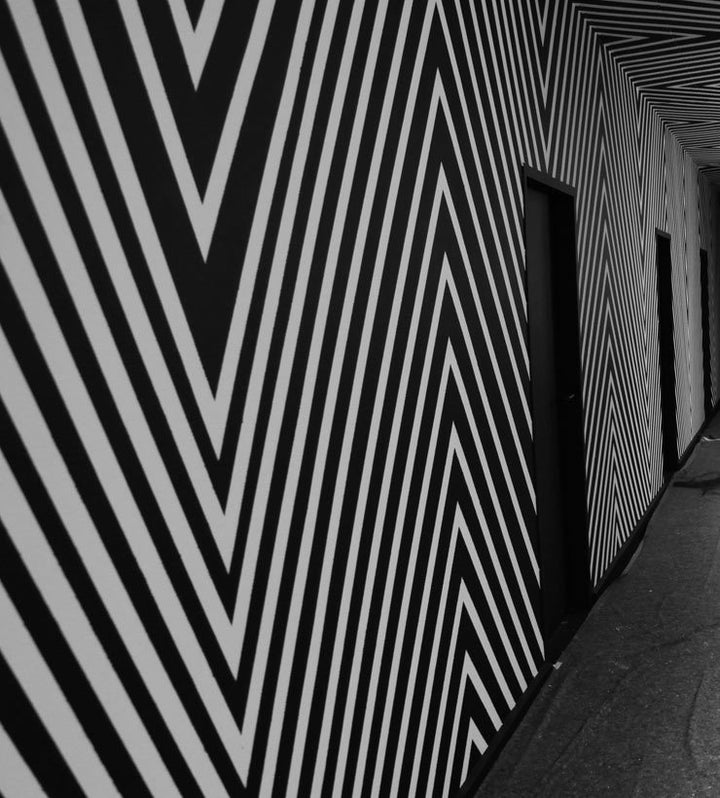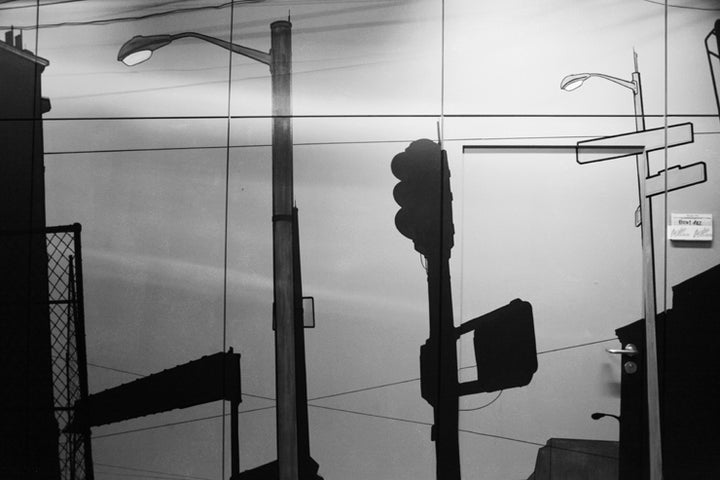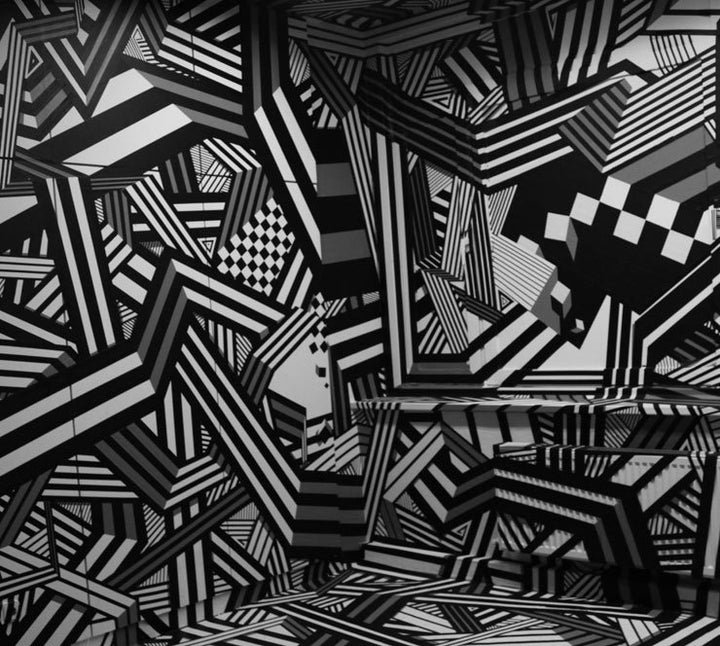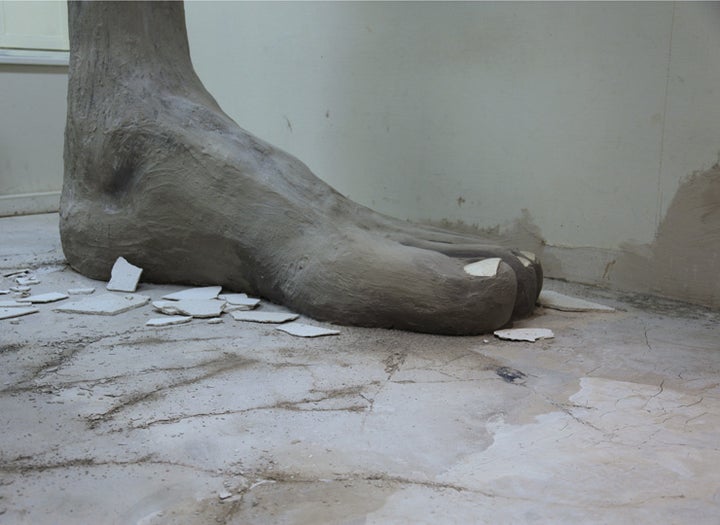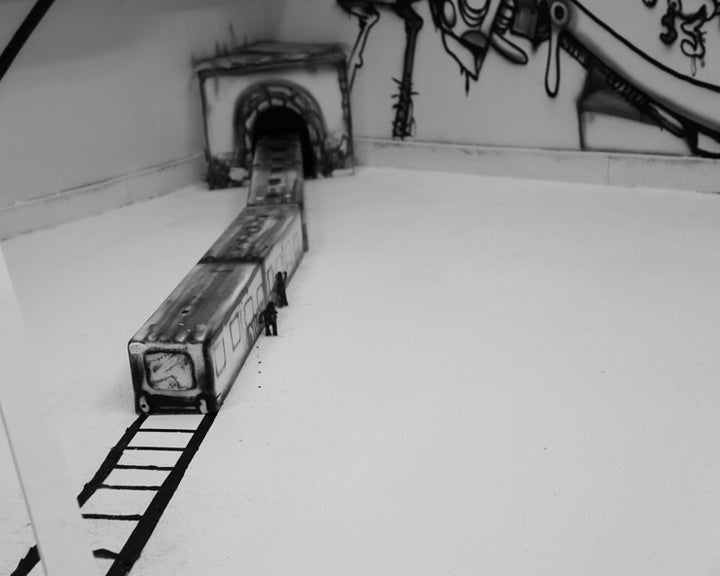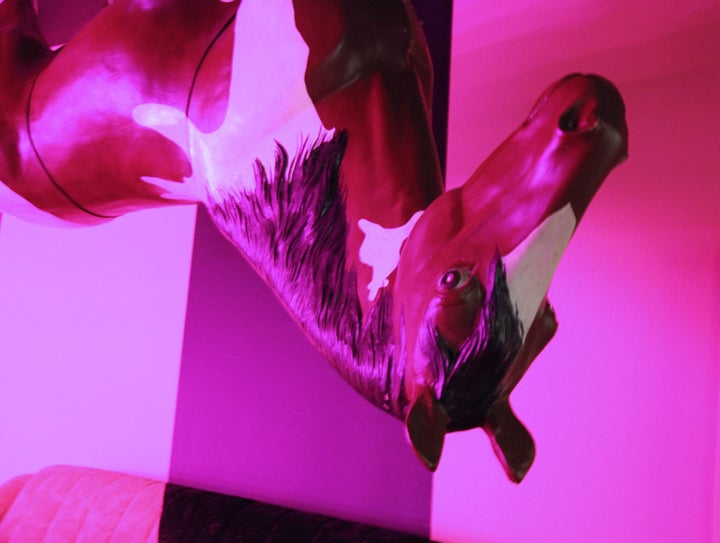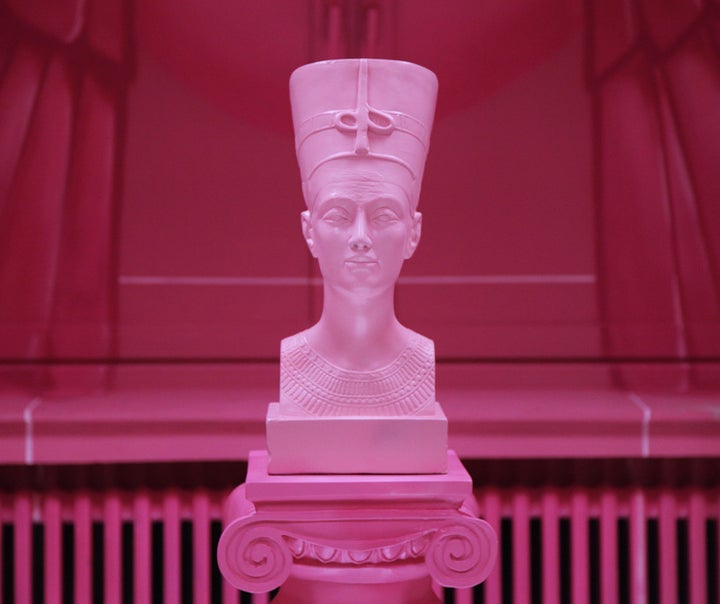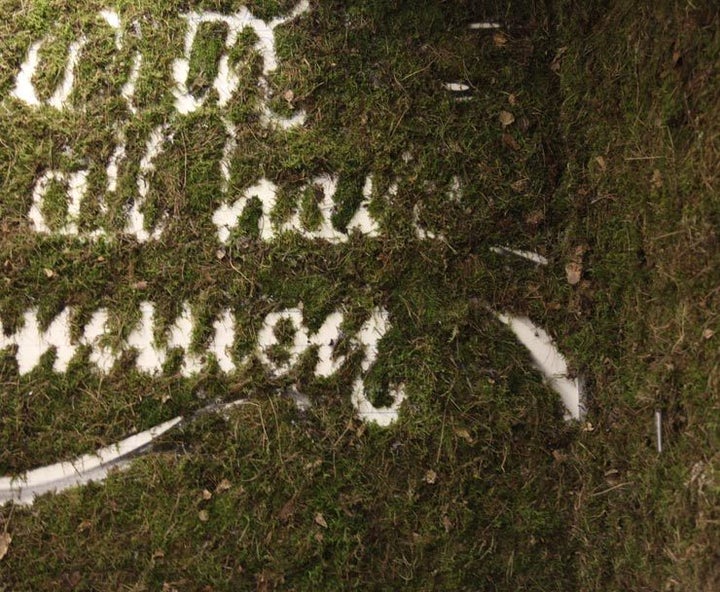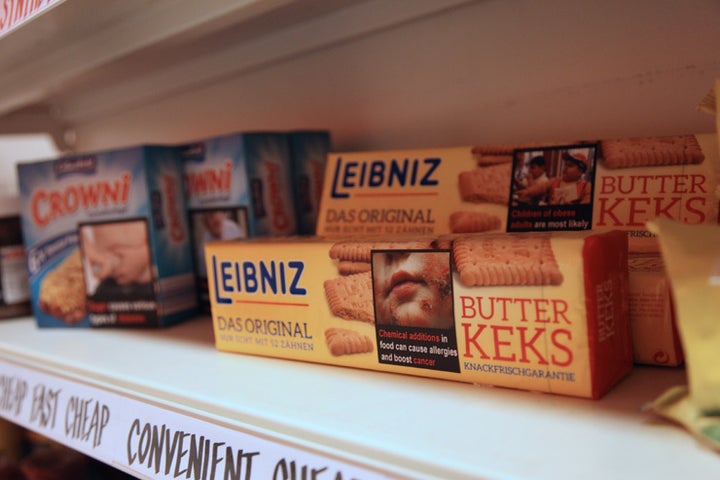 We wish to express our sincere thanks to Kimo, Bolle, Jörni and their team for all the time and assistance provided to us for the production of this article. Thank you to Katrin for helping with the artists IDs, and to Lisa Schmidt for her help with information as well.
Please note: All content including images and text are © BrooklynStreetArt.com, unless otherwise noted. We like sharing BSA content for non-commercial purposes as long as you credit the photographer(s) and BSA, include a link to the original article URL and do not remove the photographer's name from the .jpg file. Otherwise, please refrain from re-posting. Thanks!
Read all posts by Steven P. Harrington and Jaime Rojo on The Huffington Post HERE.
Follow us on Instagram @bkstreetart
Popular in the Community