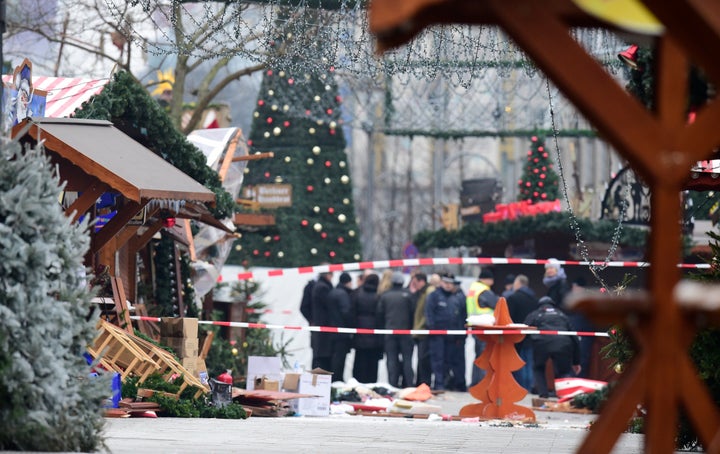 In the space of a few hours on Monday, Russia's ambassador to Turkey was assassinated in Ankara and a dozen people were killed when someone drove a truck into a Christmas market in Berlin. But while law enforcement officials tried to gather as much information on these two events as possible, many prominent leaders moved quickly to capitalize on the attacks.
Politicians ranging from U.S. President-elect Donald Trump to populist radical right figures including France's Marine le Pen and the Netherlands' Geert Wilders rapidly sent out statements and tweets attempting to make the Berlin attack conform to their own narratives. Many of these messages came during a time when there was still a lack of information on the suspect, motive or how exactly these events transpired.
While German officials said they were assessing whether the Berlin truck attack was an accident or deliberate, Trump had already called it a terror act and suggested it was related to an Islamist "global jihad" against Christians. Earlier in the day, he described the Turkey attack as carried out by a "radical Islamic terrorist," even though it's unclear what association the attacker's religion had with the killing.
In France, populist far-right National Front leader Marine le Pen issued a statement blaming immigration policy for the Berlin attack. Dutch anti-Islam politician Geert Wilders accused European leaders of letting "Islamic terror" into the continent and tweeted out a photoshopped image of German Chancellor Angela Merkel with blood on her hands. Britain's Nigel Farage said the events would be "Merkel's legacy" and called them "no surprise."
Germany's own far-right Alternative for Germany (AfD) party also targeted Merkel and Germany's immigration policy. Vice Chair of the AfD Beatrix von Storch told the BBC that they held the chancellor personally responsible for the attack, and leader Frauke Petry said "Germany is not safe anymore" in a statement on Facebook.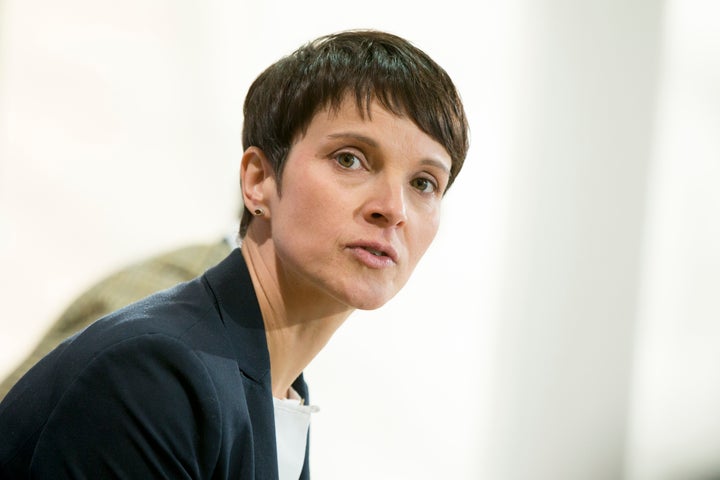 These figures were quick to speak out on the attack in Berlin in part because it appeared to play into many of the issues that are hallmarks of the populist far-right's rhetoric. Buoyed by the refugee crisis, cracks in the European Union and a number of terror attacks in recent years, many of these far-right parties have grown through appeals to nativism and anti-Islam sentiment.
In cases where the attack is carried out by an Islamist extremist group or an immigrant ― as is the case in Berlin where authorities are searching for a Tunisian asylum seeker thought to have links to Islamist radicals ― these parties tout the tragedies as vindication of their views. Party leaders often also dismiss calls for a more nuanced understanding of these attacks or for people to not jump to hatred in the aftermath as "political correctness," as AfD leader Petry did on Tuesday.
Far-right politicians hope to use such appeals to mobilize their base and draw more people into their party, analysts say, especially as both France and Germany are heading into key elections next year. The National Front and AfD are expected to have a considerable affect on the political landscape during those respective elections. Germany's AfD could become the country's third-largest party, while the National Front's Le Pen is expected to lose France's vote in a second round runoff.
"[Far-right parties] end up setting the agenda, they may not win … but these parties are very successful at setting political agendas, they draw everybody to the right with them," Martin Schain, a New York University professor whose work focuses on European politics, told The WorldPost. "It's true in the UK, it's true in France and it may become increasingly true in Germany."
Merkel's announcement earlier this month that she supports a partial ban on face veils was a notable example of how the growth of the AfD has already shifted policy. In the aftermath of the Berlin attack and lead-up to Germany's vote, Merkel will now face additional pressure from the far-right to shift her platform on immigration, among other things.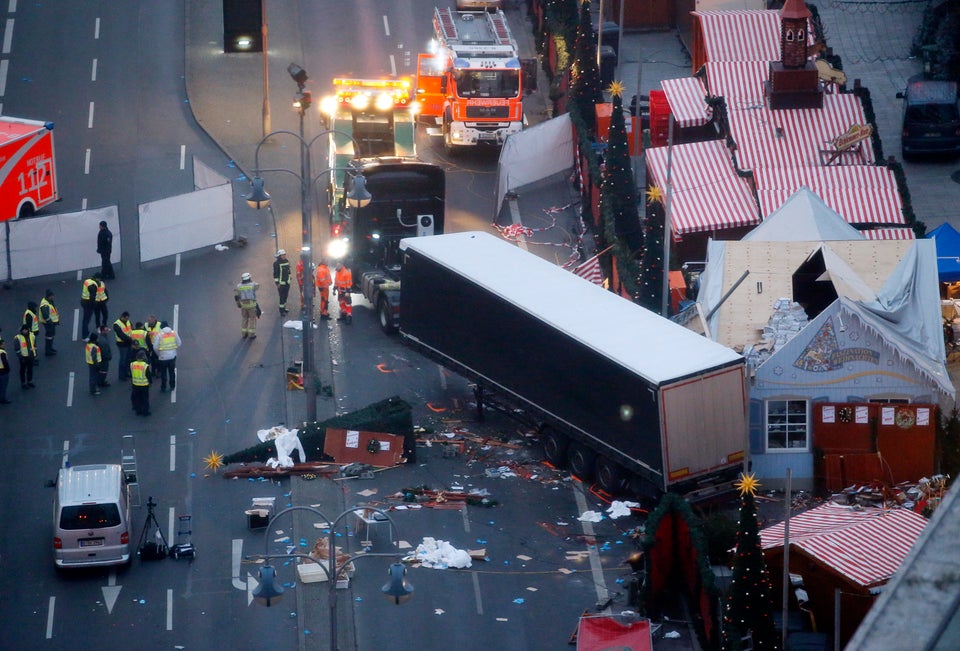 Truck Crashes Through Crowd In Berlin
Popular in the Community