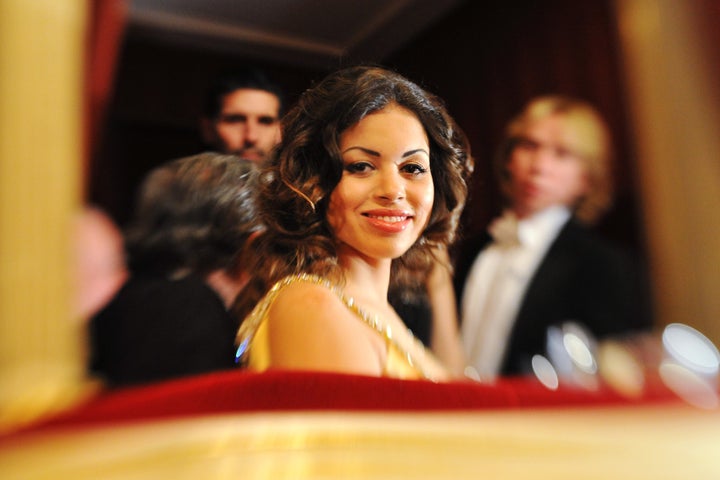 Italian Prime Minister Silvio Berlusconi admitted to providing cash and funding pricey purchases to the underage woman at the center of the sex case against him so that she could escape poverty and "avoid prostituting herself."
As the Wall Street Journal is reporting, the premier has repeatedly denied allegations that he paid Moroccan dancer Karima El-Mahroug, nicknamed "Ruby the Heart Stealer," for sex when she was just 17 years old, and then abused his powers in an attempt to cover up the affair. He faces charges that include abuse of office, which carries a prison sentence of up to 12 years, and paying for sex with a minor, which is punishable by up to three years in prison.
Berlusconi appeared in court in Milan to defend himself in a separate trial in which he is charged with committing tax fraud. Though he said nothing during the court proceedings, the premier spoke to a crowd of reporters after the hearing.
"I gave the girl money so she would avoid prostituting herself," Berlusconi is quoted as saying. "I gave her the possibility of starting a beauty center with a friend by buying laser-treatment equipment for hair removal that I believe cost 45,000 euros ($65,057)." He went on to note that the money had the aim of "keeping her from prostitution, of pointing her in a different direction."
Still, Berlusconi's detractors cast doubt on the premier's statements. "He's trying to reconcile the irreconcilable," Anna Finocchiaro, an MP from the opposition Democratic Party, is quoted by the Telegraph as saying. Others dismissed Berlusconi's claim that he believed Ruby was the granddaughter of former Egyptian president Hosni Mubarak, questioning how he could have believed that a relative of one of the Middle East's wealthiest rulers was at risk of having to sell her body for money.
Meanwhile, Ruby's parents are speaking out for the first time since the scandal broke, and say they are embarrassed by their daughter's alleged antics. "My wife tried to call Karima two days ago, and again this morning," her father Mohammed tells the Italian edition of Vanity Fair. "My wife is so ashamed. She refuses to set foot outside the house. She doesn't want to see anybody. And it's difficult for me at work. People look at me, they say 'Look, that's the father,' and I feel so much shame."