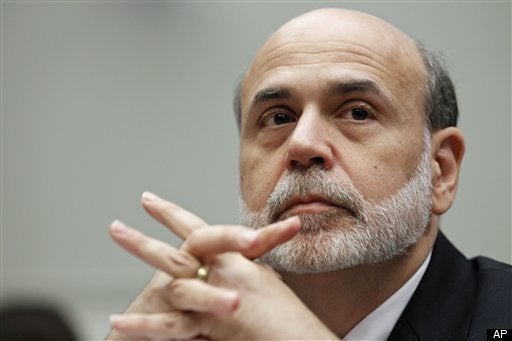 WASHINGTON (AP) -- Federal Reserve Chairman Ben Bernanke told a panel investigating the financial crisis that regulators must be ready to shutter the largest institutions if they threaten to bring down the financial system.
"If the crisis has a single lesson, it is that the too-big-to-fail problem must be solved," Bernanke said Thursday while testifying before the Financial Crisis Inquiry Commission.
Bernanke is presenting his analysis of the crisis and views on potential systemwide risks as the panel approaches the end of its yearlong investigation into the Wall Street meltdown.
The Fed chief said bailing out these institutions is not a healthy solution and that great improvement will come from the new financial overhaul law. It empowers regulators to shut down firms whose collapse pose a broader threat to the system.
"Too-big-to-fail financial institutions were both a source ... of the crisis and among the primary impediments to policymakers' efforts to contain it," Bernanke told the bipartisan panel.
"We should not imagine ... that it is possible to prevent all crises," he said. "To achieve both sustained growth and stability, we need to provide a framework which promotes the appropriate mix of prudence, risk-taking and innovation in our financial system."
Bernanke led the economy through the financial crisis and the worst recession since the 1930s. The Federal Reserve took extraordinary measures to inject hundreds of billions into the battered financial system.
Last week he said the central bank is prepared to make a major new investment in government debt or mortgage securities if the economy worsened significantly.
Sheila Bair, the chairman of the Federal Deposit Insurance Corp., also is testifying at Thursday's hearing. She says in prepared testimony "the stakes are high" for regulators to effectively exercise their new powers under the financial overhaul law. If not, "we will have forfeited this historic chance to put our financial system on a sounder and safer path in the future," she says.
Related
Popular in the Community