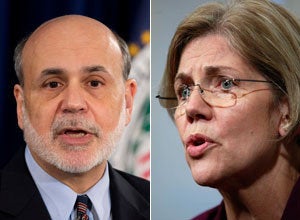 Lest there was any doubt, Federal Reserve Chairman Ben Bernanke made it loud and clear on Wednesday: The problem of too-big-to-fail banks is still a major threat to the economy.
"Too Big To Fail is not solved and gone," he said during a press conference. "It's still here."
During that conversation, Bernanke seemed to imply that the problem had been solved, suggesting that the Dodd-Frank financial-reform act had given policy makers the tools to wind down a giant bank without hurting the economy -- although his conviction faded as the argument went on. On Wednesday, he wanted it to be known that fully sided with Warren.
"I agree with Elizabeth Warren 100 percent that it's a real problem," he said.
He also sided with Warren against those banks and others who suggest that having gigantic banks is not really a problem at all.
"Too Big To Fail was a major source of the crisis," he added a little later, "and we will not have successfully responded to the crisis if we do not address that successfully."
He talked about some of the tools policy makers could use to address the problem, including Dodd-Frank rules forcing the biggest banks to hold more capital or pay regulators a little more than smaller banks.
"If we don't achieve the goal" of solving too big to fail with these measures, Bernanke said, "we will have to take additional steps. It is important."
The conversation comes at a time of increasing bipartisan agreement that something must be done about banks whose size threatens the economy, although the question of what to do about it remains in doubt. Big banks' size gives them an advantage over smaller banks because the market thinks they will be bailed out if they get into trouble. That same sense of invincibility, along with lower borrowing costs, could lead big banks to take bigger risks, threatening another crisis.
The purpose of Bernanke's press conference was to discuss the Fed's latest policy statement, which elicited loud yawns from financial markets: The Fed's stance on the economy and its own policy has not changed much since the Fed's previous policy statement, in late January.
Faced with high unemployment, sluggish growth and government policy makers actively working against the economy with a series of ill-conceived austerity measures, the Fed is pumping cash into the financial system with $85 billion monthly purchases of Treasury and mortgage bonds. It has also kept its target policy interest rate, the federal funds rate, near zero since the end of 2008. The Fed has repeatedly promised to keep its target rate near zero until unemployment falls to 6.5 percent, as long as inflation doesn't get out of control. In the Fed's latest economic forecasts, most Fed officials don't see unemployment getting that low until 2015.
Support HuffPost
The Stakes Have Never Been Higher
Related
Before You Go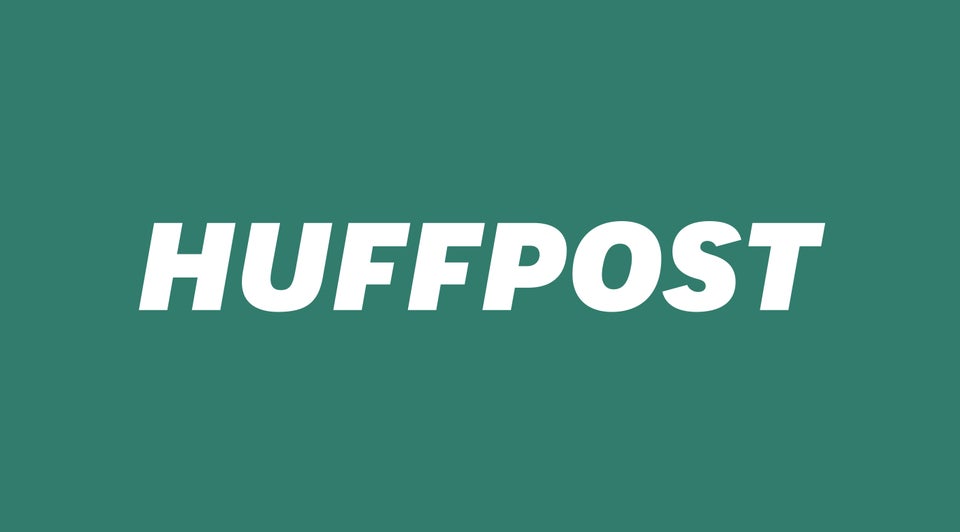 Elizabeth Warren's Greatest Moments
Popular in the Community