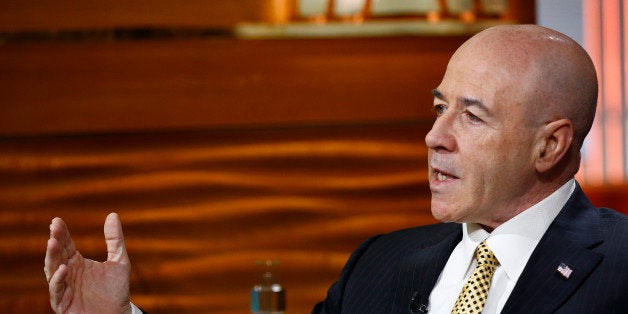 He was one of the brightest stars in law enforcement. Then a conviction for tax evasion and seven other felony charges landed him behind bars. On Wednesday evening, in his first speech as a free man since his release from a federal prison in Cumberland, Md., last spring, Bernard Kerik tried to refashion himself as an exceptionally well-qualified advocate for criminal justice reforms.
Speaking at a center in Arlington, Va., that provides services to former prisoners, Kerik called the mass incarceration of Americans "unsustainable" and argued for sweeping, fundamental changes. "The system doesn't work," he said, in the brash style familiar to anyone who still remembers him from his days as one of the system's most powerful administrators.
Kerik soared through New York's law enforcement ranks to become commissioner of the city's jails in 1998 and the head of its police department two years later. Today, he occupies an unusual place in the prison reform movement. Other prison officials have raised concerns about the failings of a system that incarcerates more than 2 million Americans each year, about half for nonviolent offenses, and the law libraries of prisons around the country are filled with convicted felons turned activists. Rarely, if ever, has a single person been both.
Alternating between personal insights gleaned from his three years in prison and stories about the travails of prisoners around the country, Kerik sketched a portrait of a legal system that keeps hundreds of thousands locked up for no good reason, depriving the prisoners of dignity and hope and the taxpaying public of billions that would be better spent elsewhere.
He talked about people serving unduly long sentences for getting caught with small amounts of drugs, and about a commercial fisherman who "caught too many fish" and ended up in a federal lockup. "How many fish can you have caught?" he asked in a tone of disbelief.
He made a case for eliminating the country's mandatory minimum sentencing laws, which require judges to sentence people convicted of drug crimes to long, fixed terms of confinement, even when judges consider the sentences excessive.
Those laws are "out of control," he said. Still, he acknowledged that legislators may be reluctant to change them. "They don't want to look like they're soft on crime," he said.
Kerik blamed these fears on "miseducation," admitting that even he didn't know much about prisons until he spent a few years confined in one. "And if I didn't know, I promise you that those congressmen don't know," he said. "They don't know what it's like to live by a clock that doesn't move."
"You know what it's like to have to live in a dormitory with three other men, where you eat with your fingers, you eat out of a microwave?" he asked. "People walk by and take food out of your plate and put it on their own. There is no respect."
People convicted of felonies often face steep barriers to gainful employment, and Kerik spoke at length about this problem. In many cases, he observed, "They're forced to return to crime. They need to take care of their children and they need to take care of their family and they need to live."
It remains to be seen whether Kerik's prison advocacy will lead to that rare thing for former felons: a successful career.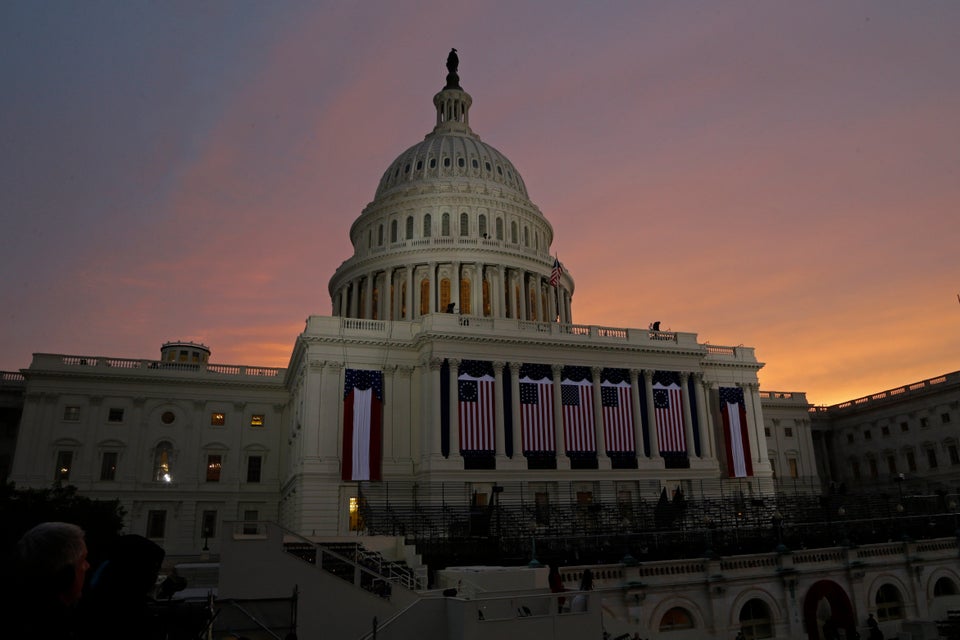 U.S. Capitol Photos
Popular in the Community