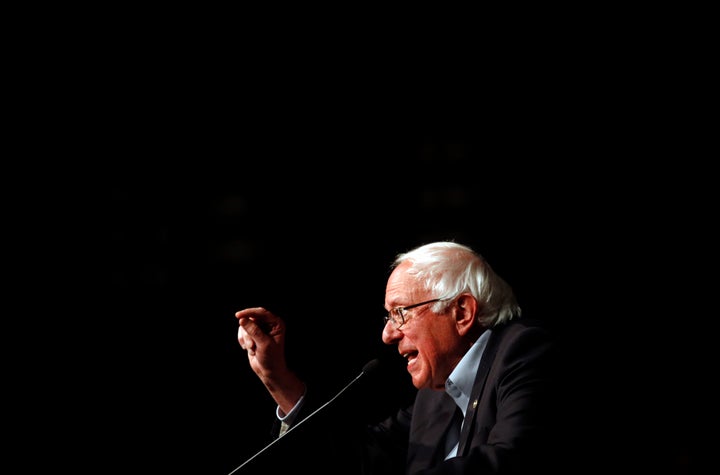 Sen. Bernie Sanders (I-Vt.) will host a livestreamed town hall summit on climate change next month, a move that may intensify pressure on the next Congress to curb planet-warming emissions and challenge TV networks to cover a rapidly worsening crisis they've long ignored.
The 90-minute event ― scheduled from 7 p.m. to 8:30 p.m. on Dec. 3 ― will be held at the Capitol Visitor Center Auditorium in Washington and broadcast over Facebook, YouTube and Twitter by seven progressive media outlets.
"We need millions of people all over this country to stand up and demand fundamental changes in our energy policy in order to protect our kids and our grandchildren and the planet," Sanders told HuffPost by phone. "The good news is the American people are beginning to stand up and fight back."
Speakers include 350.org founder Bill McKibben, activist and "Big Little Lies" star Shailene Woodley, climate scientist Brenda Ekwurzel, activist and musician Xiuhtezcatl Martinez, and Mayor Dale Ross of deep-red Georgetown, Texas, whose avowedly pragmatic embrace of newly cheap renewable energy has made him a poster boy for how Republicans could quit climate change denialism.
It's the fifth live-broadcast town hall Sanders has hosted. Past programs examined the universal health care proposal Medicare for All, inequality, the Iran nuclear deal, and workers vs. chief executives.
The event bolsters Sanders, a likely contender for the 2020 Democratic presidential nomination, as the most serious candidate on climate change, offering a far more comprehensive response than rival progressive Sen. Elizabeth Warren (D-Mass.), who staked out a climate policy based on a bill to force public companies to disclose financial risk from warming or regulations to curb emissions.
The summit, which took months to plan, will take place less than a month after Rep.-elect Alexandria Ocasio-Cortez (D-N.Y.) propelled talk of a so-called Green New Deal into the Democratic mainstream, giving play for the first time to the sort of federal response to climate change scientists say is necessary to fully meet the scale of the crisis. In October, the United Nations concluded world governments must halve emissions over the next 12 years or risk catastrophic warming with $54 trillion in damage.
The historic wildfire that left 63 dead and 631 missing in Northern California this month, in what was once the Golden State's rainy season, offers a glimpse of that future, Sanders warned.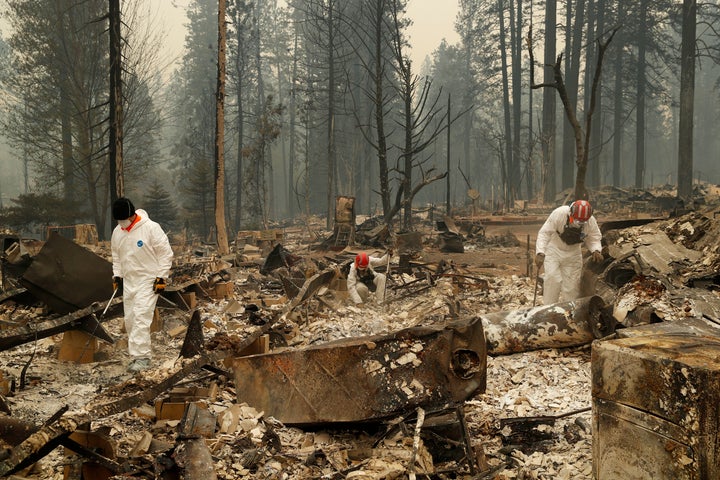 "What we are seeing is a growing consciousness," Sanders said. "The horrors that we've seen in California in the largest forest fire that that state has ever experienced ― this is not going to be an anomaly unless we begin the long, hard struggle to transform our energy system."
Climate remains a low priority for most voters. Just 38 percent of registered voters said candidates' positions on global warming would be "very important" to their voting decisions, according to a Yale Program On Climate Change Communication survey published in May. Rising temperatures ranked 15th of 28 issues voters ranked in the questionnaire.
But among liberal Democrats in that poll, the issue ranked fourth, behind health care, gun policies and general environmental protections. A YouGov survey of 2018 voters found 75 percent of Democrats strongly supported charging companies with big carbon dioxide footprints a polluter fee, and 56 percent favored giving unemployed Americans federally backed jobs in energy efficiency and weatherization.
In the lead up to the 2018 midterm elections, the fossil fuel industry spent $100 million to crush pro-climate ballot measures across the West, and to prop up candidates who supported increased oil and gas extraction. Yet that base of climate hawks helped elect a cadre of Democrats whose urgent visions for climate action earned plaudits from a spectrum ranging from mainstream environmental groups to so-called eco-socialists. And a new majority of Democratic state attorneys general are facing growing pressure to file lawsuits over climate damages.
Activists, freshly galvanized by the hellscape images of California's deadliest wildfire, seem primed for action, and the party's progressive wing has signaled a new willingness to force a more serious debate over an issue that's remained stagnant in the House for much of the past decade.
"The fact that [climate change] is that high among the base of one of our two major political parties is remarkable, because that was not the case even five years ago," said Anthony Leiserowitz, a senior research scientist and Yale's climate program director. "If you think of Bernie, you'd think he'd be talking about inequality or civil rights. There's a whole host of progressive issues, yet this is the one he's leading with. It may suggest there's been an alignment of the stars."
Last week, youth activists with the grassroots climate group Sunrise Movement staged sit-ins in the offices of House Democratic leader Nancy Pelosi (D-Calif.) and Rep. Frank Pallone (D-N.J.), the likely next chairman of the Energy and Commerce Committee, who opposed the creation of a select committee on a Green New Deal.
At least three sitting members of the Congressional Progressive Caucus agreed to back a resolution Ocasio-Cortez proposed to establish a 15-member Green New Deal panel. Activists are hoping Sanders' event will add the 2016 presidential contender's star power to their movement.
"The horrors that we've seen in California in the largest forest fire that that state has ever experienced ― this is not going to be an anomaly unless we begin the long hard struggle to transform our energy system."
"He helped popularize things like Medicare for All, a living wage and a lot of other fights he's taken up," said Varshini Prakash, the co-founder of Sunrise Movement. "I hope he pushes for a Green New Deal and helps really add fuel to the fire that's been lit under politicians and the public over the past week."
Sanders stopped short of endorsing the Green New Deal. But in April 2017, he co-sponsored legislation to move the United States to 100-percent clean energy by 2050. The bill included $7 billion in targeted infrastructure and environmental investments in fossil-fuel communities, and called for union labor protections for workers on federally backed green jobs. In November 2017, Sanders introduced a bill to spend $146 billion rebuilding storm-ravaged Puerto Rico and the U.S. Virgin Islands with renewable energy.
"What we need is extremely bold legislation," Sanders said. "If there are Democrats who cannot support it, well, we've got to push pressure on them."
The relative absence of climate science from TV broadcasts that dominate American political discourse makes it hard to raise awareness of the near-term threats warming poses.
Seventy-one percent of major, televised debates in the 2018 midterm elections ignored the issue completely. Only four of the 107 segments ABC, CBS and NBC aired from Nov. 8 to Nov. 13 on the deadly wildfires scorching California this month discussed climate change. In 2017, the influential Sunday morning talk shows on ABC, CBS, NBC and Fox News aired a combined 260 minutes of climate coverage, 79 percent of which focused exclusively on President Donald Trump's personal beliefs on science and his decision to withdraw from the Paris agreement.
"This is an issue of huge consequence and you would think that ABC, CBS, NBC and Fox would be talking about this every day, having the debate, 'What do we do? Where do we go?'" Sanders said. "Clearly you aren't seeing that debate."
Sanders' inequality town hall in March drew 1.7 million viewers. Similar numbers might show cable news producers that climate change is not, as MSNBC host Chris Hayes revealingly described it in July, a "ratings killer."
"These are a big deal," Sanders said. "We hope this can be part of the revolution that we need in thinking on climate change."
Support HuffPost
The Stakes Have Never Been Higher
Before You Go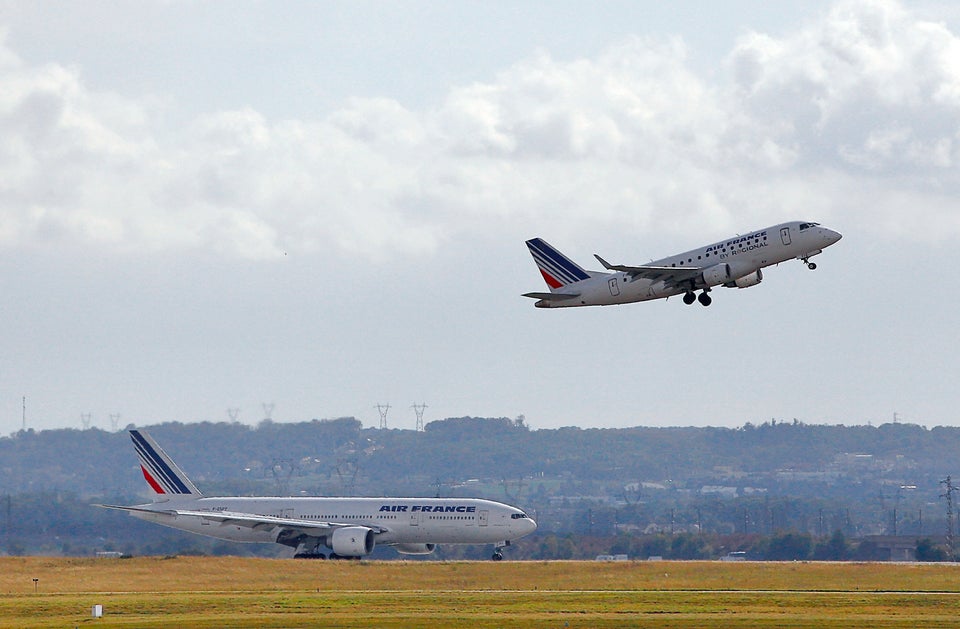 Connect The Dots On Climate Change
Popular in the Community