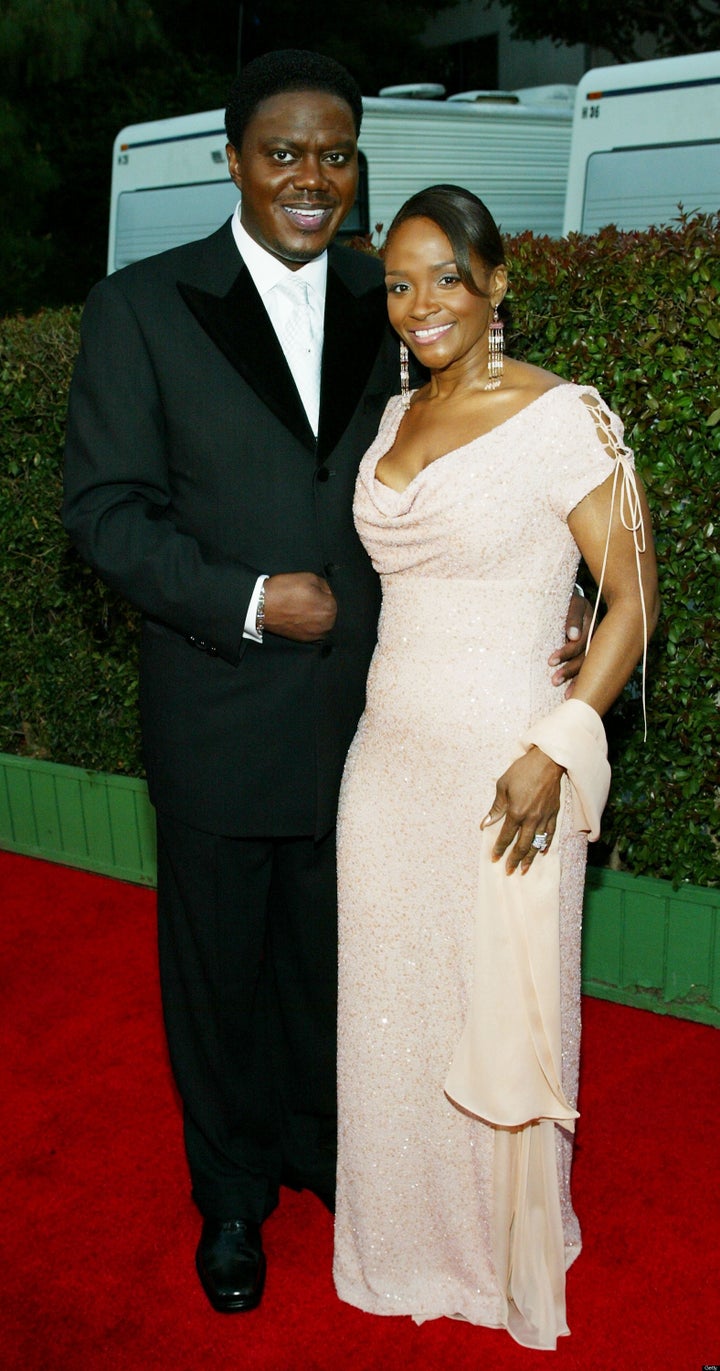 The wife of late comedian Bernie Mac filed a wrongful death lawsuit Thursday against Mac's longtime Chicago doctor.
The Chicago Sun-Times reports that Rhonda McCullough filed the suit in Cook County Circuit Court, accusing dermatologist Rene M. Earles of keeping her husband at his clinic for nine hours on July 17, 2008, when he should noticed signs of respiratory failure and called an ambulance.
Mac died weeks later from pneumonia. The Sun-Times spoke with Dr. Earles:
"He walked in, he looked a little weak and I said, 'Bernie what's wrong?' and he said, 'I had a little cold and a doctor at Northwestern gave me an injection for it.' "

Earles didn't know what the injection was for, but he didn't believe Mac was in good enough shape to undergo therapy to treat lesions on his head, face and neck caused by his inflammatory lung disease, sarcoidosis.

Earles had treated Mac's lesions regularly for 20 years, and let Mac rest for several hours after the treatment. He realized something was wrong after Mac woke up:
"It seemed to me he was having a drug reaction to whatever the doctor gave him at Northwestern that day," the doctor told the Sun-Times. He then called Mac's doctor at Northwestern, who told him the comedian had been diagnosed with bilateral pneumonia--and should have been in the hospital.
A driver then took Mac, or Bernard McCullough, to the hospital He died from pneumonia complications on Aug. 9, 2008. He was 50 years old.
The lawsuit filed Thursday said that Earles "failed to recognize cardiopulmonary instability in Bernie" and "failed to recognize and act upon abnormal vital signs and signs of respiratory failure" during that July visit to his clinic."
Earles told the Sun-Times he was devastated by the death, and he does not believe he was negligent.
Mac's wife is seeking at least $50,000 in damages.
Related
Popular in the Community