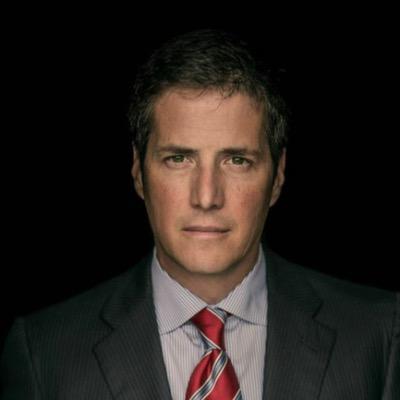 Born in Colombia, his family, moved to the United States when he was five years old. Since childhood, he says he knew he would work in the automobile industry as he was fascinated with cars. At 14 years old, he wrote a letter to the Chairman of the Board of General Motors offering his insight on how to turn the company around, and the Chairman responded with a 3 page letter addressing the strategies he laid out in his letter, perhaps for the first time planting a seed in this 14 year old's head that he could make a difference in an industry he loved. When it was time for college, he chose a school in Michigan, so he could be a stone's throw from the car capital of the world, and while in school he interned at General Motors. Upon graduating he got offered a job with a newly established brand in the auto industry, Saturn, where he would call on the dealerships opening across New England. Soon thereafter, the 25 year old car enthusiast was hired by one of the largest car dealers in New England to become the General Manager of Saturn of Warwick (RI) and, eventually, Vice President of several of his dealerships, staying there for 12 years. At the age of 38, he received a call from Mercedes-Benz, asking him if he would be interested in buying a struggling Mercedes dealership in Cleveland. He bought the besieged dealership, turned it around in less than a year, going from 10-15 sales a month to more than 100 per month, earning the prestigious Best of the Best Award from Mercedes, and continuing that tradition now for a decade.
His name is Bernie Moreno. The 49 year old father of four today has more than 15 dealerships in Ohio, Kentucky, Massachusetts, and Florida, with more than 900 employees, representing 30 brands. I met with Moreno and toured his Burlington, Massachusetts Mercedes-Benz dealership, which I can only describe as the Four Seasons of car showrooms. It is here where I learned everything there is to know about building a one of a kind experience for employees and for customers the Bernie Moreno way. He is young, ambitious, and determined, and he has built one of the largest automotive groups in the country on the foundation of one simple principle, which is branded everywhere you look throughout the workplace, The Best or Nothing. Here are Bernie Moreno's three simple strategies to building a brand by never compromising on quality, service, or experience... here's how to build a Best or Nothing kind of empire:
Unforgettable Experience: Everything about Mercedes-Benz of Burlington is unforgettable. It's a picture of luxury from the moment you drive in with its oversized glass walls inside and out, a driveway paved in bricks, and pleasant service attendants and concierge team members waiting for you at every turn. This is the only Mercedes-Benz dealership in the country that has an AMG Elite Center. Mercedes-AMG is the high performance division of Mercedes. AMG independently engineers, manufactures, and customizes racing quality vehicles for every day buyers. This section of the showroom has a floor to ceiling television wall where clients get to see how these cars are built by hand and then have the opportunity to custom select their own AMG vehicles for special order. Mercedes-Benz of Burlington also offers a 5 minute check-in guarantee. Anyone who brings their car there for service gets waited on within 5 minutes, even if no appointment is booked, and for cars there for an annual service call, there's a guarantee that it will be completed within 45 minutes, car wash and all. And, by the way, if you are ever stuck waiting for something at this dealership, rest assured you won't be bored. There's a Mercedes-Benz boutique where one can buy all sorts of Mercedes gear. There's a coffee bar that features Ospina Coffee, a special Colombian coffee that is only available in the United States if you visit a Bernie Moreno dealership. You can enjoy coffee or espresso and a bite to eat at the coffee bar or lounge around in any of the luxury living room seating areas around the space. Need a manicure? Visit the on-site nail bar where you can pick from a variety of nail colors, all of which match the Mercedes vehicle colors. I visited with Moreno on site on a Friday morning, where I expected there would be a service center full of people waiting, especially with customer amenities like these. Yet, there were only a handful of people lounging about. The reason, said Moreno, is that they have more than 100 loaner vehicles. Most customers drop their cars for service and they leave 5 minutes later in a Mercedes loaner, and will stop back later to pick up their own car. Moreno says that most of their customers come to Mercedes of Burlington initially because they need service. Once they experience the level of care that has gone into making it an unforgettable experience for the client, they keep coming back, they refer their friends, and they eventually buy their next vehicle from Mercedes of Burlington. Moreno says that by exceeding client expectations at every dealership he owns, he has created a massive unpaid sales force of raving fans who go out and sell his value proposition for him daily.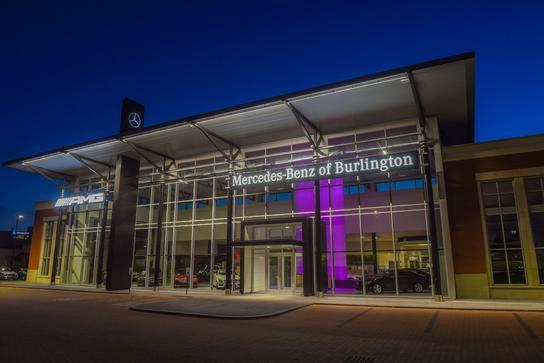 Take a Number: Sometimes it feels as if we live in a "take a number" society, where customers feel as if it's difficult for their comments or complaints to be heard, and where it feels like if we need anything, most companies have a "Yah....take a number...we will get to you," approach to doing business. With Bernie Moreno, take a number takes on a whole new meaning. In fact, Bernie Moreno makes his cell phone and email address available to anyone who wants it. He's even gone so far as to include his cell phone number in some advertisements because he wants people to know that he's so confident in his value proposition he's comfortable taking your call if you have a question, comment, or complaint. Moreno says that he feels that one reason his employees are so customer focused is because he is. "How can I expect my employees to deliver the absolute best in service if I am not willing to do it myself?" Moreno services thousands of customers per year, and his phone rings throughout the day with clients from around the country. He doesn't screen his calls, he answers them. His philosophy is that the greatest opportunity for growth for his company is in listening to what unhappy customers have to say. Moreno says that too many companies forget that the only reason they even have a business is because someone trusted them enough to spend their hard earned dollars on them. He says it makes no sense that the owner or employees of a company would be hard to get a hold of, as he believes it should be the other way around. Customers are supposed to be hard to get, not the vendor that they want to work with, explained Moreno. In this vein, right before you walk through the doors into Mercedes of Burlington, there are 201 bricks cemented next to the foundation of the building with names engraved into each one. Moreno explained that they opened on February 1st of 2015, and so they decided to cement the names of their first 201 customers at that location into the walkway lining the foundation of their building as a reminder to every employee that the foundation of their success as an organization begins with the customer.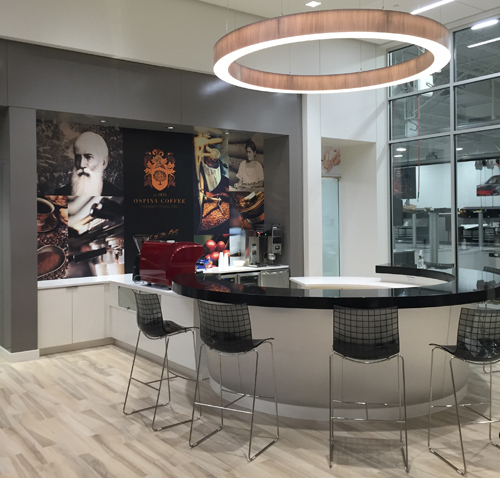 Build Around Your Personal Values: As I toured the Burlington location with Bernie, I was impressed by the attention he paid to each customer and each employee, or team member as Bernie would refer to them, we walked by. He knew every team member by name. He stopped to chat for a moment with customers, offering to turn a television on or to change a station. He was outgoing and personable, which I totally get, because he owns the business. What's even more impressive is that his employees are very much like him, going out of their way to service each person who walks through their doors. So, I was curious as to how one finds employees who are willing to deliver over the top service. Moreno says it's simple. He says that by showing the team members how important they are to him, they go out of their way to show customers how important they are to Mercedes of Burlington. How does he demonstrate his love to his people? First, Bernie knows all their names. He spends time at all of his dealerships monthly so he can be amongst his people to get to know them. He doesn't have his own office, he sits in the glass cubicles just like his people. The sales people are not allowed to work more than 50 hours per week, which is rare in the car industry. What's even more rare is that his Mercedes dealership closes on Sundays and the latest they are open on weeknights is 8pm. "Do we lose money by doing this? Probably. But the payoff is that my team members get to spend quality time with their families," explained Moreno. Bernie says it's his job to focus on his employees so that they can focus on his clients. Moreno says that how an entrepreneur lives his personal life becomes a lens for how he or she builds a business. Bernie says that his wife and kids come before all else in his life, and that work life balance is something that matters immensely to him. As such, he wants to provide the same for his employees. He says that if you study companies that deliver phenomenal service, they do so by having happy employees, so his "The Best or Nothing" philosophy extends beyond the customer experience, to his team member experience.
While spending time with Bernie Moreno, I had an overwhelming sense that this is what it would have felt like to interview someone like Walt Disney. I walked away with a notebook full of ideas to bring to my own firm, and an intense realization that building a remarkable empire requires a focused commitment on building a better life for your team members. When you see all that he's built, it's easy to assume that he's had an easy road, yet he was very transparent about the challenges along the way. He says he's made tons of mistakes in growing his business, but was quick to point out that building an empire requires you to constantly swing, and even Ted Williams with his .406 batting average missed 6 out of every 10 times. In his last 12 years of building a massive auto collections empire he's had his share of legal battles to contend with as well, including ongoing ones with a former boss and mentor. Yet, Moreno says he spends very little time or energy focusing on the challenges. He says he wakes up every day grateful for the amazing life he has been blessed with. He says that if it all ended right now, he achieved his dreams, with a supportive wife, four phenomenal children, and a massive empire in a business he dreamed about ever since he was a child. That being said, he's prepared to keep on growing, with plans in the works for additional dealerships around the country. When asked what his plans for the future hold. He says it's simple, The Best or Nothing.
REAL LIFE. REAL NEWS. REAL VOICES.
Help us tell more of the stories that matter from voices that too often remain unheard.