Sen. Bernie Sanders (I-Vt.) wants to make sure that there is a strong progressive voice in the 2016 presidential field, and he's willing to jump in if no one else does.
"There are people in this world who, ever since they were 12 years of age, they decided they wanted to be president of the United States. That is honestly not me," Sanders told the Burlington Free Press last week. "Anyone who really, really wants to be president is slightly crazy because this is an unbelievably difficult job given the crises that this country faces today."
Nevertheless, Sanders said that there needs to be a 2016 candidate who will go after Wall Street, focus on poverty and the collapse of the middle class, address global warming and oppose cuts to Social Security and Medicare -- all issues that Sanders has taken on while in the Senate.
And according to the Free Press, "Sanders says he is willing to consider making a run if no one else with progressive views similar to his ends up taking the plunge."
"Under normal times, it's fine, you have a moderate Democrat running, a moderate Republican running," Sanders said. "These are not normal times. The United States right now is in the middle of a severe crisis and you have to call it what it is."
Sanders said he would probably run as an independent.
"One of the difficulties for someone like me running is ... I'm not going to get any money from Wall Street or corporate America," he added. "We have been successful, but it's one thing to talk about raising money for a Senate campaign in a small state, another thing running for president of the United States."
While Sanders has not closed the door to a presidential run, he hasn't opened it very wide, either. In an interview with Playboy last month, Sanders said he was 99 percent sure he wasn't going to run.
"I care a lot about working families," he said. "I care a lot about the collapse of the American middle class. I care a lot about the enormous wealth and income disparity in our country. I care a lot that poverty in America is near an all-time high but hardly anyone talks about it. I realize running for president would be a way to shine a spotlight on these issues that are too often in the shadows today. [pauses] But I am at least 99 percent sure I won't."
In recent days, Sen. Elizabeth Warren (D-Mass.) has been mentioned as a possible 2016 contender, a populist progressive alternative to Hillary Clinton.
Sanders said he would be happy with a Warren candidacy.
"I like Elizabeth Warren very much," he said. "Her beauty is that she is very smart. She speaks English. She can explain economics in a way that everybody can understand."
Support HuffPost
The Stakes Have Never Been Higher
Before You Go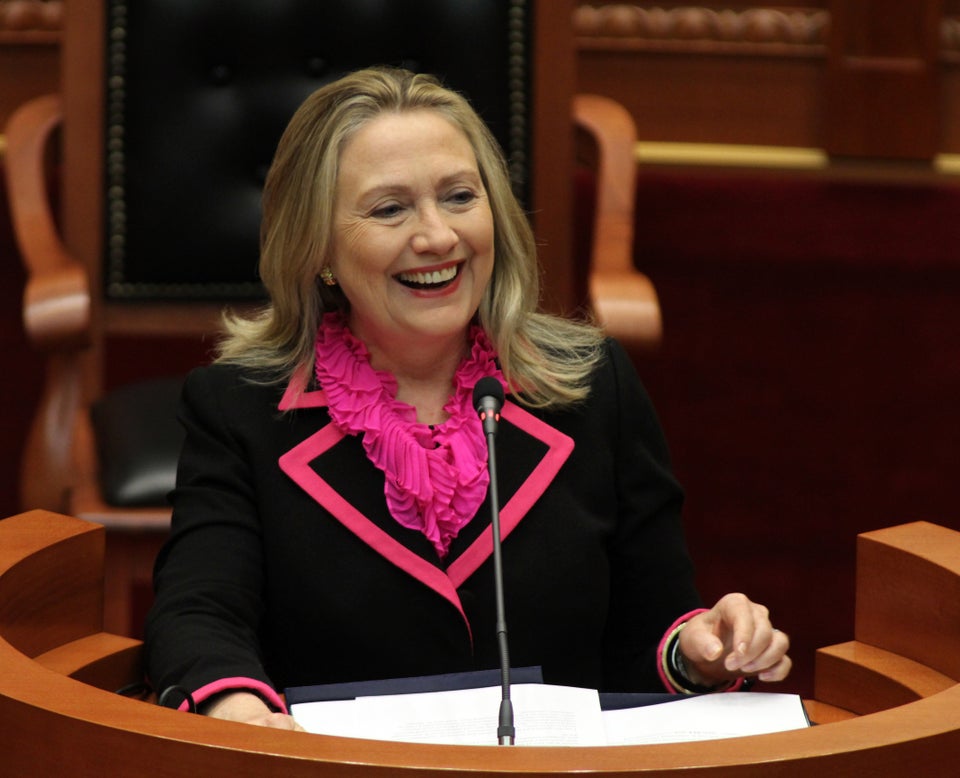 Which Women Might Run In 2016?
Popular in the Community