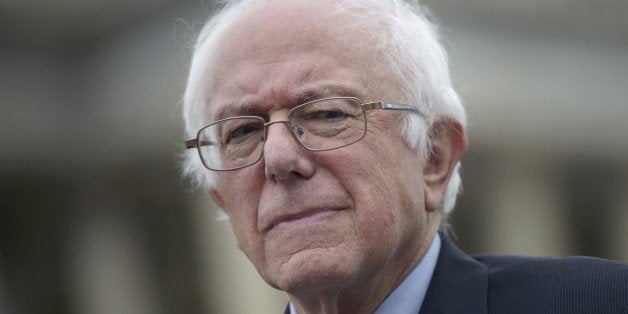 WASHINGTON -- With days to go before Congress adjourned for August recess last year, the prospects of passing a Veterans Affairs reform bill looked dim. Weeks of turmoil over long waits, cover-ups, and potentially avoidable deaths at VA hospitals had not produced a legislative agreement. Instead, the two lawmakers responsible with crafting one hadn't spoken in days.
Sen. Bernie Sanders (I-Vt.), who as chair of the Senate Veterans Affairs Committee was half of this duo, hastily organized a press conference to lash out at his House counterpart, Rep. Jeff Miller (R-Fla.), for pushing a proposal outside the agreed-upon parameters. Miller's office responded by leaking emails showing that Sanders' staff had refused to join a meeting in retaliation for not being given advance notice.
The VA reform effort seemed likely to end up in the same trash heap as all the other attempts to respond to the crises of summer 2014, from illegal border crossings, to lost IRS emails, to the dwindling highway trust fund.
A phone conversation took place between Sanders and Miller. Their staffs held marathon negotiating sessions. And three days before the calendar turned to August, they finalized a deal. It permitted veterans to get care at private hospitals under certain conditions, spent $5 billion to shore up the VA's own system, allocated additional funds to leasing new facilities and implemented new policies to encourage doctors to work for the VA.
The revitalization of VA reform legislation is an unsexy tale. It is the story of two lawmakers who swallowed their ideological pride to make moderate progress. But it also illustrates a defining paradox of one of the more dynamic figures currently in politics.
Bernie Sanders, the wide-eyed socialist running for president in 2016, just happened to produce one of the few -- and perhaps the largest -- bipartisan legislative breakthroughs in the last Congress.
"I'm a pragmatist," Sanders said in an interview with The Huffington Post. "If I was a writer or paid to go around giving speeches, then that is something I could do. But I was elected by the people of Vermont to be their elected representative in Washington. And that requires me to shape and pass legislation."
Few people think of Sanders this way. His reputation -- reinforced by his firebrand speeches, rumpled suits and Dr. Emmett Brown hair -- is that of an uncompromising ideologue. And he often plays the part. He's been virulently opposed to Trade Promotion Authority for years and has an unbending view of Social Security: it should be expanded, not cut. This past week, he indicated on "Meet The Press" that he'd support a bill reforming the NSA's bulk data collection program, even if he thought it didn't go far enough. Days later, he voted against it.
But those who work with him in Congress see Sanders differently. Miller called him a "realist" whose inability to play coy was refreshing.
"He is very open and honest as he goes through the process," Miller said. "You know where Bernie is coming from."
Sen. John McCain (R-Ariz.), who helped write the Senate version of the VA reform bill, praised Sanders for having the gumption to drop F-bombs one minute and counteroffers the next.
"Negotiating with Bernie was not a usual experience, because he is very passionate and he and I are both very strong-willed people and we spend a lot of time banging our fists on the table and having the occasional four-letter word," McCain said. "But at the end of the day, Bernie was result-oriented."
Sanders rose through the political system, rather than entering it late. He was a mayor for eight years and a congressman for 16, during which time he figured out that protest votes and purity could only get him so far. He pursued smaller priorities to attach to larger pieces of legislation that he invariably found less than ideal. A Rolling Stone article from 2005 called him "the amendment king of the current House of Representatives," as he'd passed more roll call amendments than any other member.
This pick-your-spots approach extends to the current day. Sanders has routinely flouted the Democratic Party's agenda on gun control. He got $12 billion for community health centers included in the final version of Obamacare, which he ultimately voted for despite being an unwavering single-payer advocate. He secured a provision for an audit of the Federal Reserve in the final version of the Dodd-Frank financial reform law, which he voted for despite worries that it didn't go far enough.
The latter, in particular, separates Sanders from certain politicians to whom he's often compared. He helped strike a deal to make the Fed audit a one-time thing, which ultimately led to its passage. But it also ended up splintering Sanders from his collaborator on the issue, former Rep. Ron Paul (R-Texas), who had wanted the audit to be rolling.
"We were very disappointed when Sen. Sanders gutted Audit the Fed in 2010 and are even more disappointed that he has thus far refused to cosponsor Audit the Fed this Congress," said Megan Stiles, communications director for Paul's Campaign for Liberty.
Sanders' team doesn't mind such criticisms, in part because there's little risk that anyone outside Paul's universe will brand him a sell-out. Compared to other politicians running for president, Sanders is downright rigid. That he has pursued a few policy victories on the side just makes him a more open-minded member of that rigid class.
"After decades of Congressman Paul trying, Bernie was able to actually get a piece of legislation passed," said Michael Briggs, Sanders' long time aide.
The tougher criticism comes from those who argue that Sanders' victories aren't nearly as impressive as he wants voters to believe. Despite the praise from McCain and Miller, others ask how the VA was allowed to deteriorate so badly with him chairing the veterans' affairs committee.
"I think he is an ideologue and had a very difficult time getting anything done for vets," said Paul Rieckhoff, the founder and executive director of Iraq and Afghanistan Veterans of America. "Oftentimes he just viewed the criticism of the VA as an attack on the VA … Saying he reached a compromise with John McCain after the whole world saw what happened is not a win."
To be sure, problems persist within the VA, even after last summer's passage of the law. Sanders said he wanted more money in the final bill to shore up long waits at VA hospitals. His staff, meanwhile, frames the legislation as reform-minded pragmatism rather than political ingenuity, though they do praise some of its smaller components, such as student loan repayments for VA doctors.
"The fact is, he was able to work with McCain across the party aisle and accomplish the most significant piece of legislation in the past year," Briggs said. "Yes, the bar is pretty low. But they got it passed, without much help from Paul Rieckhoff."
So far in his run for the White House, Sanders has spent little time talking about this or other elements of his legislative record. This is partly because producing legislation is an inherently unflattering process filled with messy trade-offs. But more to the point, it's not the most galvanizing part of his candidacy. It's better, after all, to warn of the ills of politics than to tout that you, too, know how to play the game.
"In given moments in my political career, we had to make compromises to get things done. And of course I've done that. And I will continue to do that," Sanders said. "But at the end of the day, the way we bring about real change and the way we are most effective is by rallying the people to stand up and fight back."
Want more updates from Sam? Sign up for his newsletter, Spam Stein.
Before You Go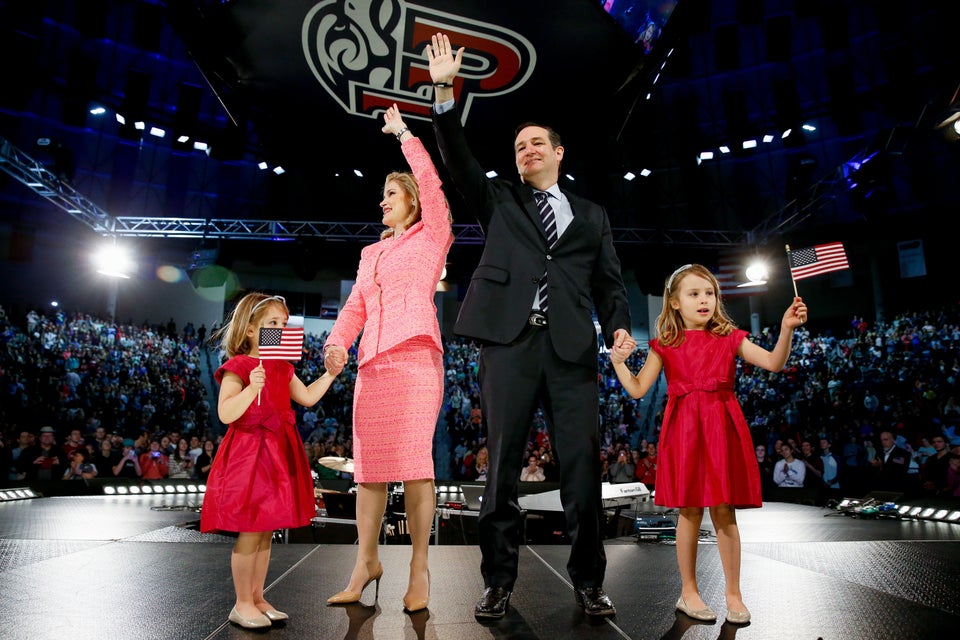 Declared 2016 Presidential Candidates
Popular in the Community