WASHINGTON — Sen. Bernie Sanders (I-Vt.) says it's "much too early" to make a decision on whether he will run for president in 2020, but he's not ruling out the possibility.
"I'm not taking it off the table," Sanders said in an interview scheduled to air Thursday on SiriusXM Progress channel's "Make It Plain With Mark Thompson." "I just have not made any decisions. And I think it's much too early."
For now, Sanders, 75, says he is focused on many important fights that must be fought.
"Our job right now is to not only fight against this disastrous health care proposal, it is to take on all of [President Donald] Trump's reactionary proposals," he said. "He is a representative of the billionaire class. He's at war against the working class. We've got to raise the minimum wage right now, we're working on that, to 15 bucks an hour. We have got to make public colleges and universities tuition-free. We've got to be aggressive on criminal justice reform.
"It's just too early to be talking about an election 3½ years from now."
In his interview with Thompson, Sanders reportedly discussed the emails released by Donald Trump Jr. related to his June 2016 meeting with a Kremlin-linked lawyer.
"It is a very damaging piece of evidence," Sanders said in the SiriusXM interview, according to reports by Newsweek and USA Today. "But what is important is that there be a methodical, objective, bipartisan process that looks at this whole business of the possibility of Trump's campaign colluding with the Russians."
Sanders also weighed in on the nomination of Christopher Wray to serve as FBI director.
"The key issue here, Mark, there's one very simple issue: We have ... a very, very weird moment in American history. We have a president who is doing things that have been unprecedented. There is reason to believe that he may have fired the last FBI director because that director was in the middle of an investigation looking at the possible collusion of the Trump campaign with Russia. That's why, maybe, why he was fired."
Sanders added that the "most important thing" was that the new FBI director must be "absolutely independent and has got to make it clear that he will stand up for law and for justice, and not be at the whim of this president."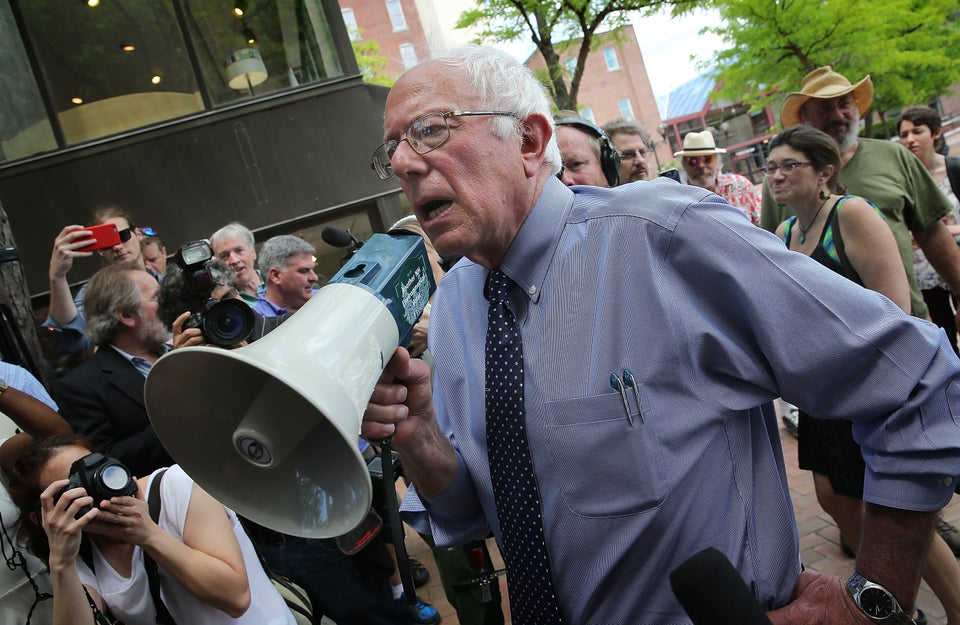 Bernie Sanders' Most Interesting Quotes