Sen. Bernie Sanders (I-Vt.) plans to hold two rallies for Michigan gubernatorial candidate Abdul El-Sayed on Sunday.
The scheduled campaign events provide additional momentum for El-Sayed, a former Detroit health director, following Sanders' endorsement on Thursday. The two rallies will be at Cobo Center in Detroit and a location to be determined in Ypsilanti, according to the candidate's campaign. Sanders will be joined by Nina Turner, president of Our Revolution, a group that grew out of Sanders' 2016 presidential campaign, and Muslim American activist Linda Sarsour.
El-Sayed, a physician proposing state-level single-payer health care and tuition-free college for the vast majority of Michiganders, has consistently trailed former state Senate Democratic Leader Gretchen Whitmer and businessman Shri Thanedar in public polling of the Democratic field.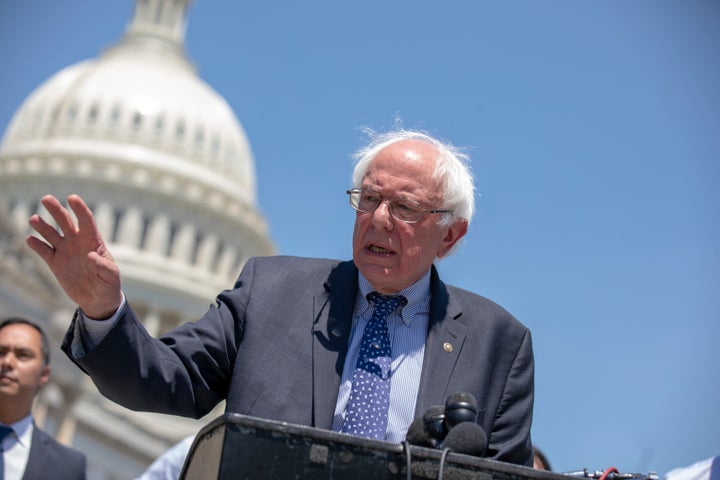 On Tuesday, the campaign also released an internal poll conducted by Change Research prior to Sanders' endorsement. It showed Whitmer leading El-Sayed by just 5.8 percentage points ― far less than the margin in public polls.
Support for Thanedar had dropped to 14 percent, placing him in third place, according to the poll. And the survey showed El-Sayed with a 10-point lead among voters ages 18 to 34.
The Michigan primary is on Aug. 7.
Popular in the Community