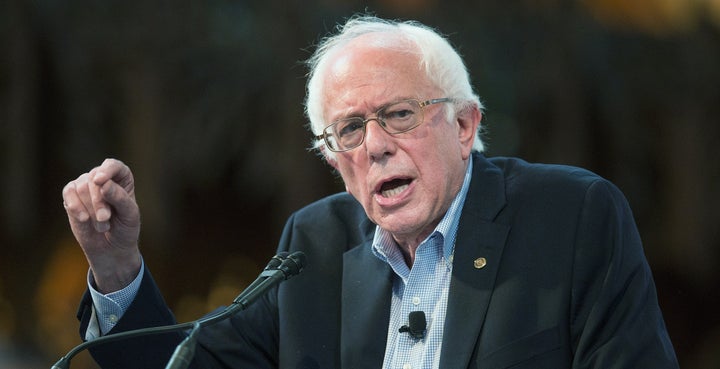 WASHINGTON -- Sen. Bernie Sanders (I-Vt.) said Sunday that he supports President Barack Obama's decision to keep troops in Afghanistan, prolonging the war beyond 2016.
During an interview on ABC's "This Week" on Sunday morning, host George Stephanopoulos asked Sanders, a Democratic presidential candidate, whether he backs keeping U.S. troops in the country.
"Well, yeah, I won't give you the exact number. Clearly, we do not want to see the Taliban gain more power, and I think we need a certain nucleus of American troops present in Afghanistan to try to provide the training and support the Afghan army needs," he said.
Democratic presidential hopeful Hillary Clinton also said Friday that she thought Obama had made "the right decision."
"I admire the fact that the president has very strong positions about trying to end wars and bring people home -- which is exactly the right place to be in -- but is not so doctrinaire, absolutist that no matter what the circumstances are that he's going to stick to his position," Clinton said in a Boston Globe interview. "You have a position of responsibility and a real obligation to try to make the best decisions possible, and I know that's what he did on this one."
Obama said that the 9,800 U.S. troops currently in Afghanistan will now remain there through most of 2016, before dropping to 5,500 at the end of 2016 or in early 2017.
"I know that many of you have grown weary of this conflict," Obama said in a White House address Thursday. "As you are well aware, I do not support the idea of endless war, and I have repeatedly argued against marching into open-ended military conflicts that do not serve our core security interests. Yet given what's at stake in Afghanistan, and the opportunity for a stable and committed ally that can partner with us in preventing the emergence of future threats, and the fact that we have an international coalition, I am firmly convinced that we should make this extra effort."
Popular in the Community