Presidential candidates frequently boast of the endorsements they receive, but Sen. Bernie Sanders (I-Vt.) may be the first to promote an "anti-endorsement" list.
Sanders, who is making a second run for the Democratic presidential nomination, rolled out a webpage on Wednesday that lists a number of prominent figures ― all of them white men, and nearly all of them major corporate executives ― and the stark terms in which they have attacked him and his positions.
The idea behind the list is one that Sanders has repeatedly emphasized on the campaign trail as he seeks to distinguish himself from rivals who have adopted some of his progressive policy ideas ― namely, that decades of battle with corporate America make him a uniquely trustworthy gladiator for the interests of American workers.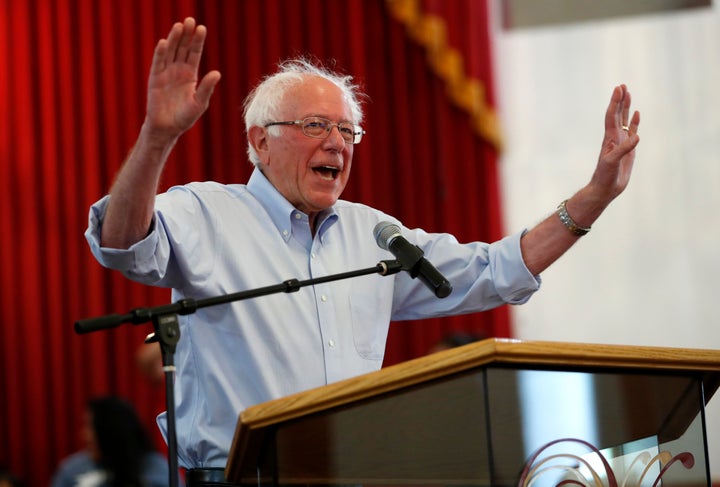 Sanders' pitch to voters is that the hatred and fear he elicits from corporate America are a sign of his integrity and effectiveness as a populist fighter.
On the webpage and in a statement to HuffPost, Sanders quoted former President Franklin Delano Roosevelt, who asked voters to "judge me by the enemies I have made."
"We understand that nothing will fundamentally change for working Americans unless we have the guts to take on the most powerful corporate interests in this country," Sanders said in a statement. "Therefore, it should come as no surprise that corporate CEOs and billionaires have united against our movement. These people have a vested interest in preserving the status quo so they can keep their grip on power and continue to exploit working people across America. We welcome their hatred."
As of Wednesday afternoon, the anti-endorsement list featured 12 men: Home Depot co-founder Ken Langone; former fast-food CEO Andy Puzder; former Verizon CEO Lowell McAdam; JPMorgan Chase CEO Jamie Dimon; Disney CEO Bob Iger; former General Electric CEO Jeffrey Immelt; former Goldman Sachs CEO Lloyd Blankfein; former Federal Reserve Chairman Alan Greenspan; Jon Cowan, president of the business-backed Democratic think tank Third Way; billionaire investor Leon Cooperman; Home Depot co-founder Bernard Marcus; and billionaire hedge fund manager Stanley Druckenmiller. (HuffPost's parent company, Verizon Media, is owned by Verizon.)
The list includes a quote from each man, presented in a way that depicts them as either denouncing the senator (Cooperman: "Bernie Sanders, in my opinion, doesn't have a clue") or scoffing at calls for a more equitable society (Greenspan: "Remember the basic problem of inequality is a fact that people are born that way").
Sanders' campaign also notes the role each person has played in disenfranchising workers, perpetuating inequality or undermining economic progressivism. For example, the page points out that Puzder, who withdrew from consideration as President Donald Trump's secretary of labor amid scrutiny of his labor violations and support for greater immigration, "made more money in a day than his minimum-wage fast food workers made in a year."
As with any campaign material, Sanders' anti-endorsements list is curated for maximum impact. The senator has critics who are not exclusively wealthy white men, for one thing.
At the same time, it is hard to argue that Sanders does not inspire uniquely potent fear and disdain from the country's corporate titans. Hours before Sanders rolled out Wednesday's list, an interview went to print in which still another billionaire, the Israeli-American media entrepreneur Haim Saban, singled out the senator for criticism among the dense field of Democratic presidential candidates.
"We love all 23 candidates," Saban told The Hollywood Reporter. "No, minus one. I profoundly dislike Bernie Sanders, and you can write it. I don't give a hoot. He's a communist under the cover of being a socialist."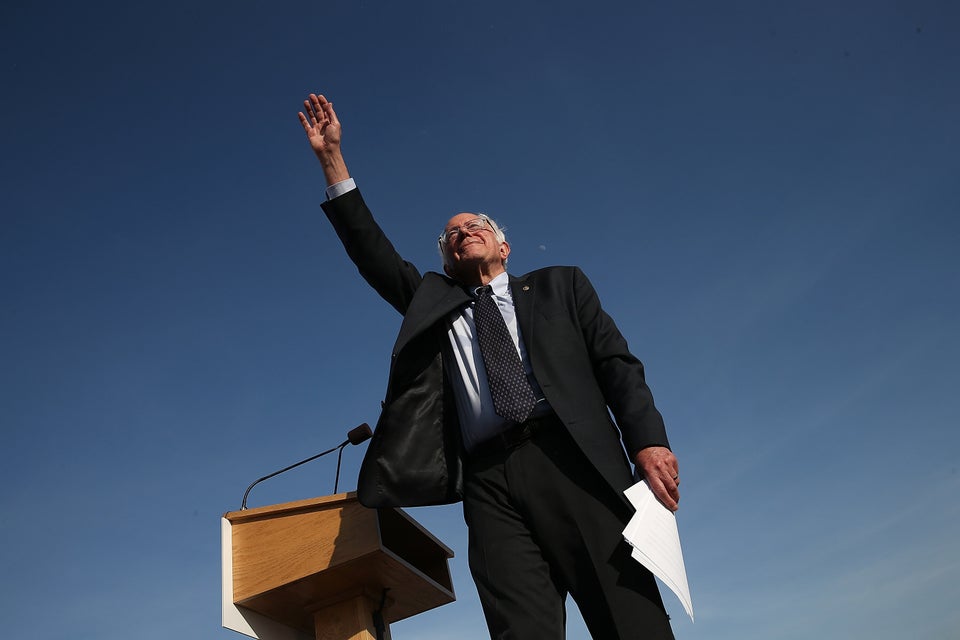 Bernie Sanders On The Campaign Trail
Popular in the Community