A thick layer of solid chocolate atop a creamy hunk of mint ice cream is the stuff that dreams are made of. It's also the deliciousness that sits inside a pint of Ben & Jerry's "Bernie's Yearning" flavor, a very limited edition ice cream crafted by Ben & Jerry's co-founder Ben Cohen.
While Cohen has made only 40 pints of the specialty frozen concoction, the ladies at ABC's "The View" were able to get their hands on one, and offered the Democratic presidential hopeful his first taste of it on Wednesday.
"The chocolate disk represents the huge majority of economic gains that have gone to the top 1 percent since the end of the recession," the flavor's packaging reads. "Beneath it, the rest of us. Dig in, and share with your fellow Americans."
Senator Sanders gave his eponymous ice cream a sincere review of "excellent!" As you can see in the clip above, Sanders chose to take a bite of the chocolate layer first and then dig a spoon into the custardy mint section. The method mirrors his proposed presidential strategy, in which he plans to tax the richest of the rich first and foremost.
Good for you to sticking to your guns, Bernie!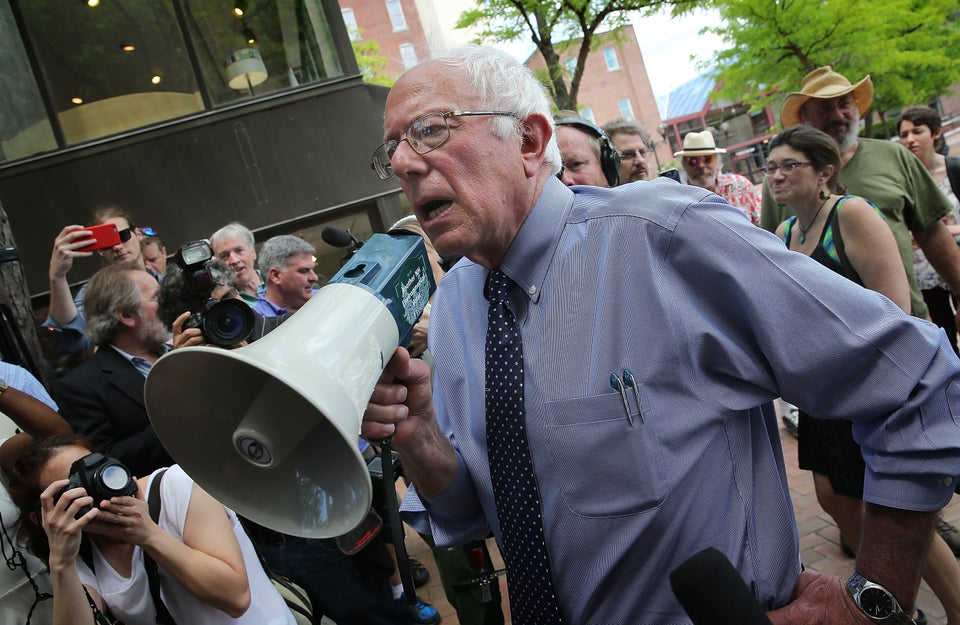 Bernie Sanders' Most Interesting Quotes