It seems like a distant memory, but exactly a year ago Saturday, a bird landed on Sen. Bernie Sanders (I-Vt.) podium while he was speaking at a presidential campaign rally in Portland, Oregon.
While Sanders was in the middle of a riff on education policy in a speech at Portland's Moda Center, some of the roughly 11,500 people attending began pointing at a bird that had landed on stage next to Sanders. Sanders turned to face the bird and chuckled, drawing cheers from the audience.
"Now, you see this little bird doesn't know it ―" Sanders began.
Just then it hopped right on to the podium where he was speaking. The audience went wild, standing up and cheering for several seconds.
Once the bird had flown away and the cheers died down, Sanders finished his thought.
"I think there may be some symbolism here," Sanders said.
"I know it doesn't look like it, but that bird is really a dove asking us for world peace! No more wars," he concluded, drawing another round of loud applause.
It symbolically embodied for many of his followers the organic nature of the movement propelling him ― and Sanders' seemingly preternatural connection to his audience, human or otherwise.
Even the Sanders campaign got in on the act.
Now, months after President Donald Trump's election ― let alone the Democratic primary ― Berniecrats are celebrating what one Twitter user dubbed a "birdiversary" of the magic moment on social media.
It's not the first time the meme has been dusted off. Sanders' stalwarts revived the famous avian encounter in January in honor of National Bird Day, which is on Jan. 5.
But Sanders nostalgia has taken on a different significance since Trump's inauguration, which struck dread into the hearts of Democrats across the spectrum.
Many of the independents, new voters and staunch progressives that flocked to Sanders' campaign firmly believe that "Bernie would have won" in a face-off with Trump. And they argue that Sanders' brand of plainspoken economic populism is still the best way forward for Democrats.
Celebrating the anniversary of #BirdieSanders is another occasion for them to make that point.
Before You Go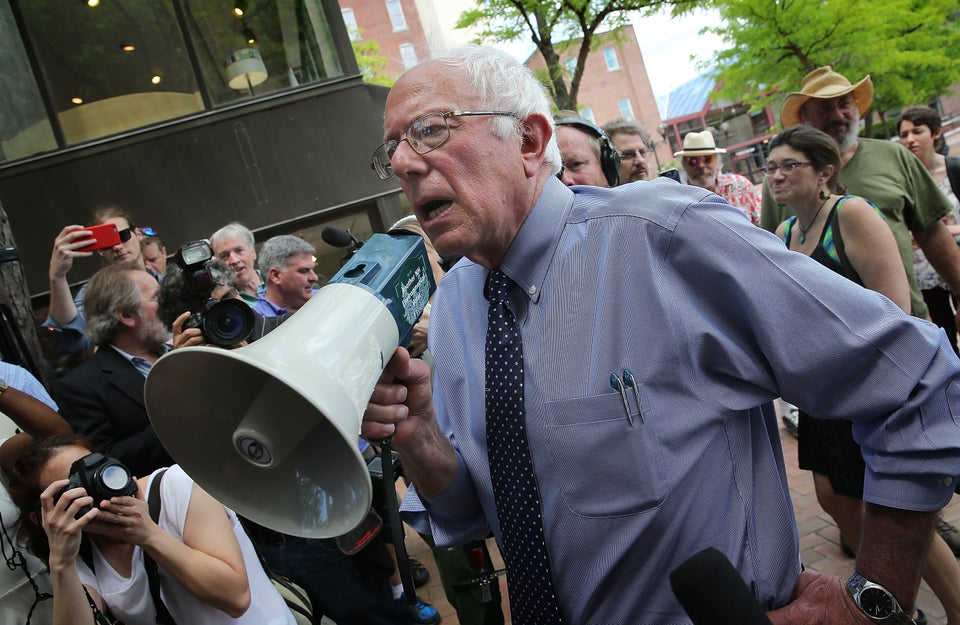 Bernie Sanders' Most Interesting Quotes
Popular in the Community