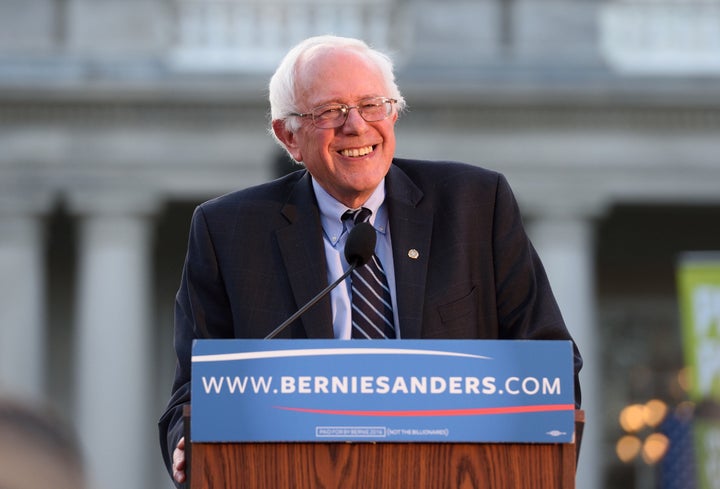 Sen. Bernie Sanders' (I-Vt.) brother, Larry Sanders, recently opened up about the presidential candidate's childhood and life in an interview with WNYC and PRI's national radio program "The Takeaway."
In the interview, the elder Sanders says young Bernie never had any political aspirations but his political outlook was transformed by two key historical moments: the Holocaust and the Civil Rights Movement.
The Holocaust wasn't openly discussed in the family, which is Jewish, Larry Sanders told radio host John Hockenberry. Both boys, however, learned that their relatives had been "gobbled up."
Later, as a young college student at the University of Chicago, Bernie became an organizer for the Student Nonviolent Coordinating Committee, a student organization that played a big role in the Civil Rights Movement. That was a key moment for Bernie, Larry said. 
"I think Chicago was a turning point," he recalled. "It was a situation, which called on people and he answered the situation, and I think that did change his life."
During that time, Bernie didn't spend much time in the classroom, preferring instead to get involved on the ground and reading "voraciously" at his own will. 
When asked what he thought about his brother's run for the White House, Larry became emotional as he spoke of how proud he is of his younger brother. "I see him as a potential great president," he said. 
Larry Sanders has lived in the U.K. since 1969 and is no stranger to politics himself. He has served as a county councilor in East Oxford and he most recently ran as a Green Party candidate in the 2015 U.K. elections. He is now back in the U.S. to support his brother's campaign. 
Listen to the entire interview here:
CORRECTION: Larry Sanders said his brother read "voraciously," not "ferociously."    
REAL LIFE. REAL NEWS. REAL VOICES.
Help us tell more of the stories that matter from voices that too often remain unheard.