Sen. Bernie Sanders (I-Vt.) has broken the record for the number of individual contributions received at this point during a presidential campaign, his campaign announced Sunday.
The Sanders campaign says it hit the 2.3 million contributions mark during Saturday evening's Democratic presidential debate. The major milestone breaks the record President Barack Obama set during his re-election campaign. Through Dec. 31, 2011, Obama reportedly had received about 2.2 million donations.
Democratic front-runner Hillary Clinton has raised more money, but Sanders' grassroots strategy is clearly working. As of the Sept. 30 deadline for reporting contributions to the Federal Election Commission, Clinton had raised at least $76 million and Sanders had raised about $41.2 million, much of which came from small donors. During the debate, the average contribution was less than $25, the Sanders campaign notes.
The announcement came just days after Sanders sued the Democratic National Committee to release his campaign's voter data. The candidate's access to the data was suspended last week, following a data breach by campaign staffers who wrongly accessed voter information from Clinton's campaign.
The Sanders campaign fired Josh Uretsky, the candidate's national data director, on Friday, and suspended two other staffers on Saturday, according to NBC News.
The public battle with the DNC may have stoked a fire under Sanders' supporters. His campaign raked in $1 million in contributions on Friday alone, The Washington Post reported.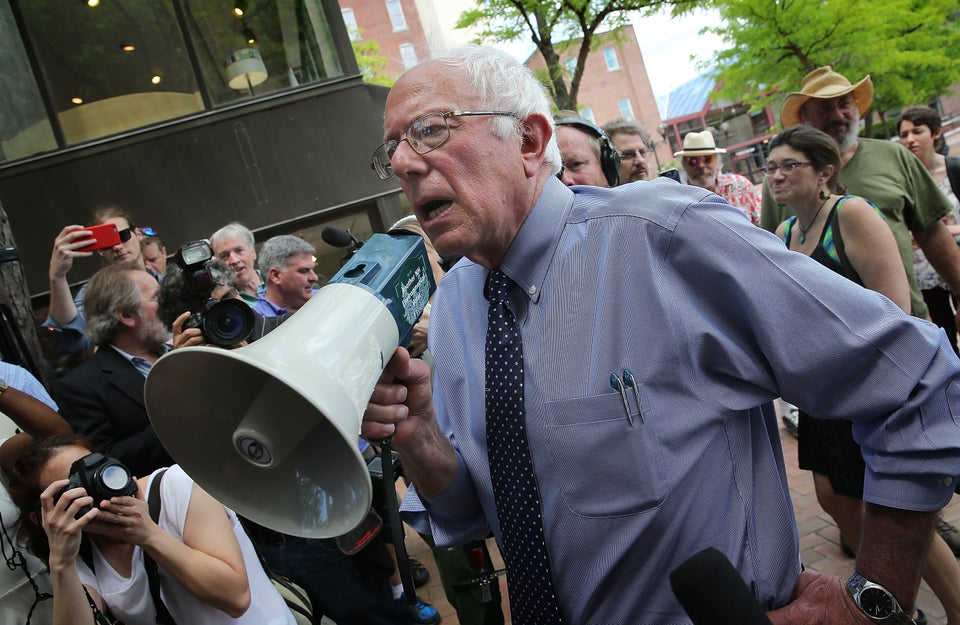 Bernie Sanders' Most Interesting Quotes
Popular in the Community