Proving his campaign's grassroots appeal and online savvy, officials for Democratic presidential hopeful Sen. Bernie Sanders (I-Vt.) announced on Wednesday that he has amassed 1 million individual online donations, the first 2016 candidate to reach that number.
The campaign had aimed to hit that landmark by Wednesday night, the Federal Election Commission's fundraising deadline for the third quarter. But by 11:30 a.m., campaign officials posted on Reddit that it had received its 1 millionth online donation. Just a few hours earlier, the campaign sent an email urging supporters to contribute, citing the goal and the looming deadline.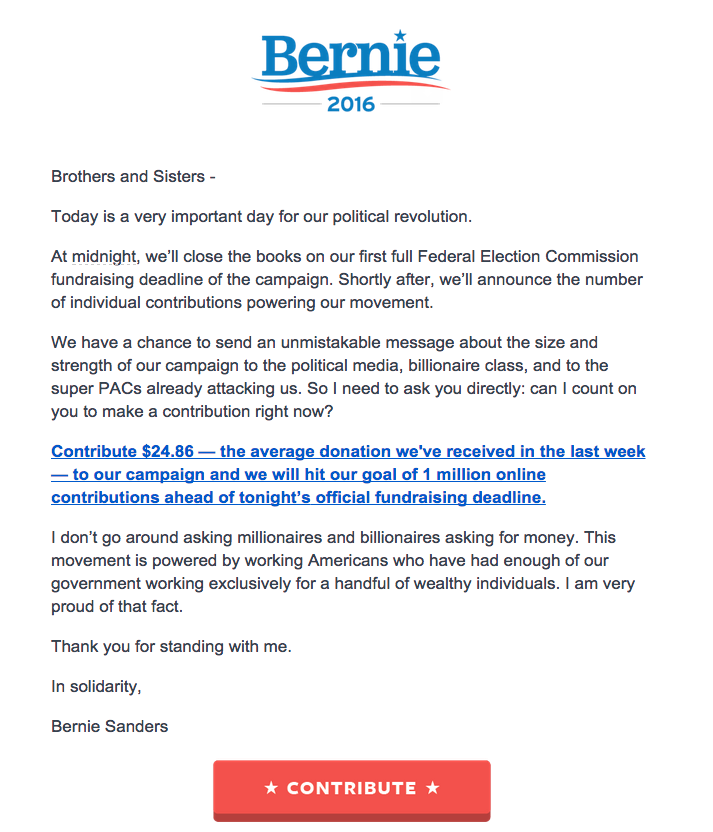 According to the Wall Street Journal, Sanders hit the 1 million goal faster than President Barack Obama, who, like Sanders, drew much of his support from grassroots donors and a robust online and social media presence. Obama reached 1 million donations in February 2008, and for his 2012 re-election bid, he hit that number in October of 2011.
Several former Obama aides have joined Sanders' campaign to spearhead online fundraising and digital strategy.
Sanders has made campaign finance reform a major focus of his progressive platform, and without a super PAC, the campaign has mobilized individual donors, raking in impressive fundraising numbers for a candidate that many wrote off as a longshot.
On Wednesday, the campaign did not release its total campaign contributions or the number of total donors. In the first two months of his campaign, from May to July, Sanders raised $15 million, with 400,000 individual contributions from 250,000 people.
Though he has refused to go after his main opponent, Hillary Clinton, his campaign seized on an attack from a pro-Clinton super PAC earlier this month and raised $1.2 million from it in just two days.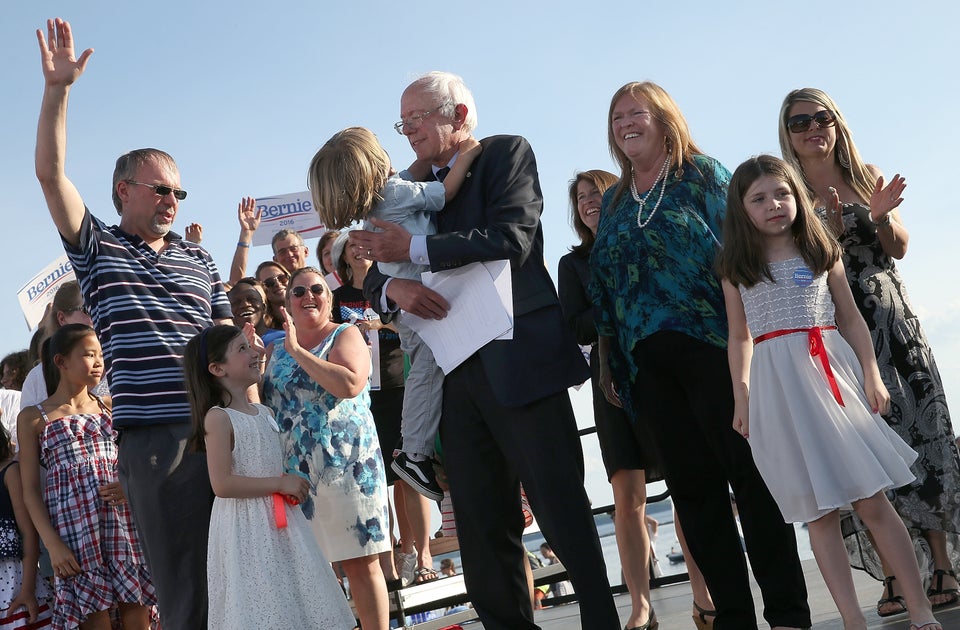 Bernie Sanders On The Campaign Trail
Popular in the Community