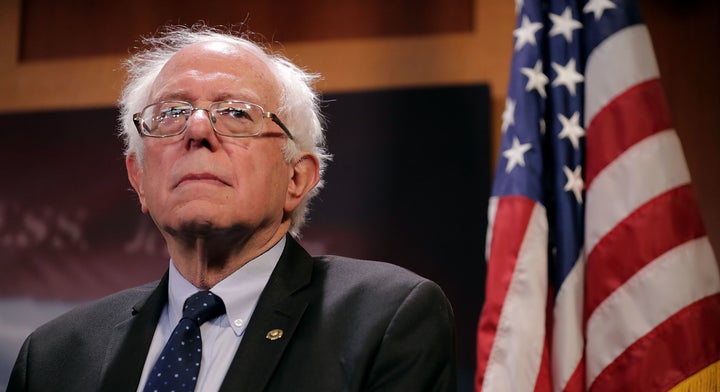 Sen. Bernie Sanders (I-Vt.) announced on Thursday afternoon he will not be attending and speaking at the Women's Convention in Detroit, Mich. Instead, Sanders is heading to Puerto Rico to offer aid after Hurricane Maria.
"I want to apologize to the organizers of the Women's Convention for not being able to attend your conference next Friday in Detroit," Sanders said in a statement. "Given the emergency situation in Puerto Rico, I will be traveling there to visit with San Juan Mayor Carmen Yulín Cruz and other officials to determine the best way forward to deal with the devastation the island is experiencing."
Sanders congratulated the Women's March organizers and gave best wishes for a successful conference.
A few hour after Sanders' announcement, the Women's March organizers released a statement on Twitter, writing: "We were grateful that Senator Sanders had accepted our invitation to continue his longstanding record of support and allyship for women leaders... We understand his leadership is needed in Puerto Rico and, as always, we deeply appreciate his commitment to communities in need."
"We have got to appreciate where people come from, and do our best to fight for the pro-choice agenda," Sanders said to NPR in response to criticism. "But I think you just can't exclude people who disagree with us on one issue."
Convention leaders countered critics, pointing out that the weekend's program included 60 women speakers and just two men. They also added that Rep. Maxine Waters (D-Ca.) was the keynote speaker and her now-iconic "reclaiming my time" line is the theme of the entire weekend.
Two days after the initial announcement about Sanders, Women's March apologized for any pain they had caused and clarified that women's voices are absolutely playing the central role in the convention.
Sanders was slated to appear on a Friday night panel before bowing out of the convention altogether this week. Sen. Debbie Stabenow (D-Mi.) took Sanders' place as the opening night speaker on Friday night, and Rep. Waters will be speaking on Saturday during the Women's Convention weekend.
Related
Popular in the Community