Sen. Bernie Sanders (I-Vt.) railed against Chris Cuomo on CNN Thursday night, telling the CNN journalist he was wrong to ask about the 2020 election.
He said Cuomo's question showed how the media chose to discuss never-ending campaigns instead of focusing on real issues.
"People are sick and tired of it," Sanders added.
Cuomo called out Sanders for writing a book that reads like a campaign manual, and then dodging the question about his future political plans.
"You can yell at me all you want," Cuomo said.
The Bernie Sanders Guide to Political Revolution encourages his younger supporters to remain politically active between elections. Most importantly, he told Cuomo, the book is not about one person.
"It is about the need for millions of people to become involved in the political process," Sanders said. "Because right now, we increasingly have a political system dominated by a handful of billionaires who spend unlimited sums of money electing folks who want to cut social security, Medicare, Medicaid and education, and give tax breaks to people who don't need it."
Watch the whole exchange in the video above.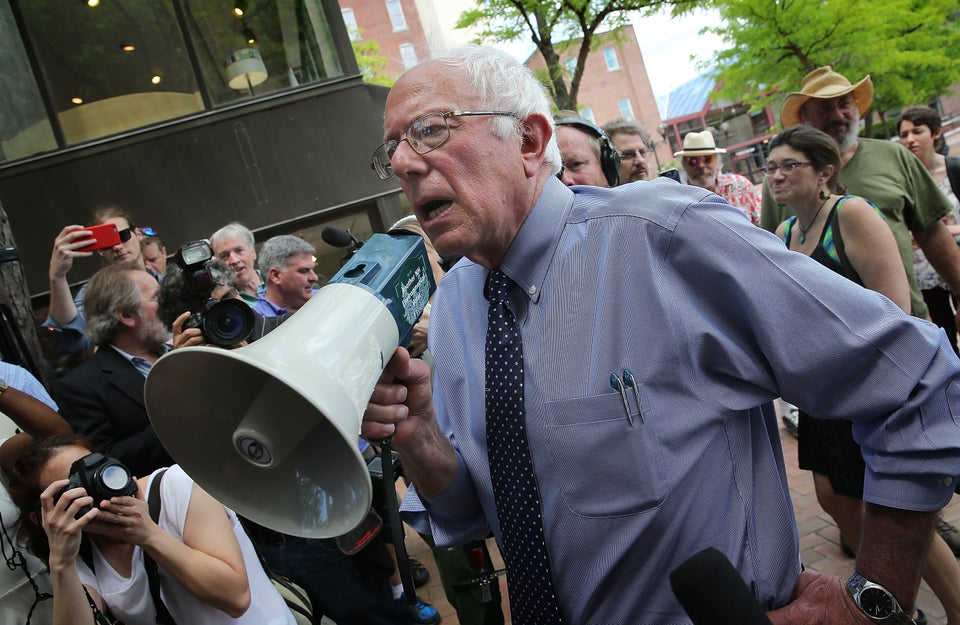 Bernie Sanders' Most Interesting Quotes