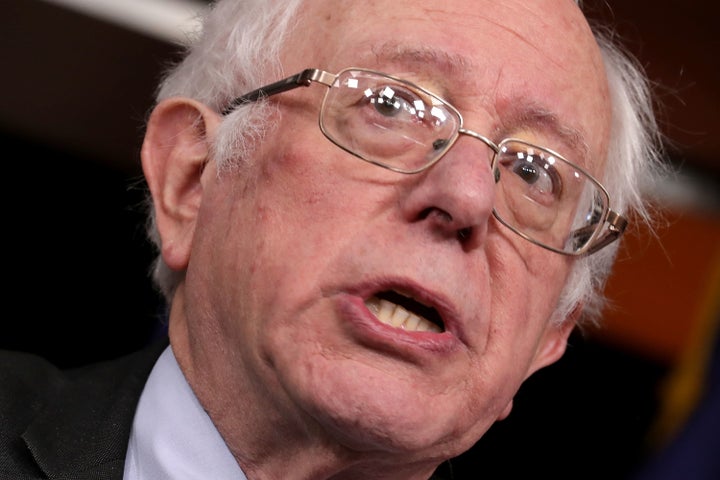 The super PAC Correct the Record sent an email to a Huffington Post reporter on Monday that attacked Sanders by suggesting that the self-identified democratic socialist's policy stances are similar to those of Jeremy Corbyn, the new leader of the United Kingdom's Labour Party, whom Sanders recently praised.
The email flagged Corbyn's "most extreme comments" in response to a HuffPost article about the two politicians, and requested that the communication be kept off the record, though without any prior agreement. Among the controversial statements the email cited was an article Corbyn wrote in defense of the late Venezuelan leader Hugo Chávez's democratic credentials. Corbyn also said he'd invite his "friends" from Hezbollah to come to the U.K. to discuss peace in the Middle East.
Correct the Record went on to note that Sanders had helped negotiate a deal with Venezuela's national oil company to provide discounted heating oil to low-income Vermonters in 2006, "despite the Bush administration's criticism of Chávez." The Vermont senator also opposed additional funding for the North Atlantic Treaty Organization in the late 1990s, as well as expansion of the coalition to former Soviet countries, the email said.
Sanders seized the moment, however, and sent an email of his own to supporters on Tuesday, saying the super PAC's attack was something he would expect from conservative mega-donors like Sheldon Adelson or Charles and David Koch.
In the email, Sanders red-baits in response to implicit red-baiting, calling Chávez a "dead communist dictator" -- although Venezuelan voters elected Chávez repeatedly, as Corbyn pointed out.
"Yesterday, one of Hillary Clinton's most prominent Super PACs attacked our campaign pretty viciously," Sanders' fundraising email reads. "It was the kind of onslaught I expected to see from the Koch Brothers or Sheldon Adelson, and it's the second time a billionaire Super PAC has tried to stop the momentum of the political revolution we're building together."
Democratic presidential candidates have largely avoided criticizing each other directly, though Correct the Record, which plans to coordinate with the Clinton campaign, has sent trackers after Sanders and former Maryland Gov. Martin O'Malley.
Read the full fundraising email from Sanders' campaign below: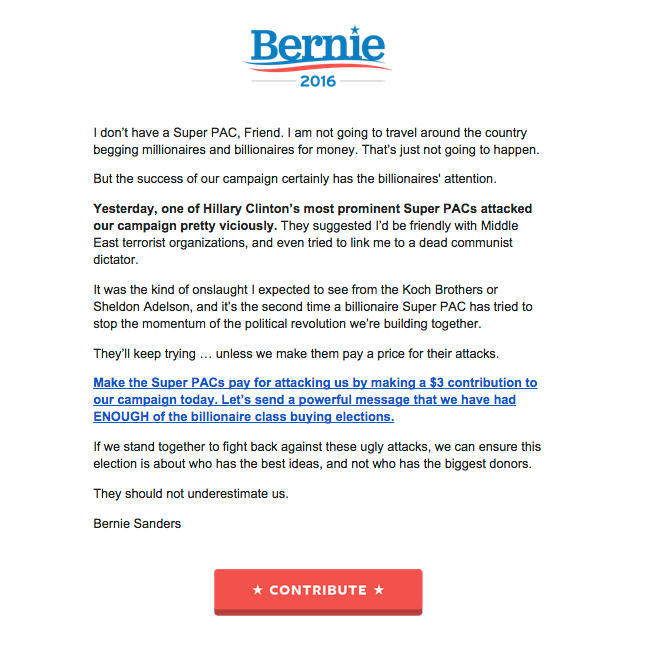 CORRECTION: Due to an editing error, this article initially stated that Correct the Record did not request that its email be off the record. It did, in fact, request that, but the reporter who received the email never agreed to those terms.
Popular in the Community