Democratic presidential hopeful Bernie Sanders on Sunday questioned rival Hillary Clinton's temperament for the highest office in the land.
In an interview on NBC's "Meet the Press," the Vermont senator clarified his criticism of the former secretary of state last week, in which he said she isn't "qualified" for the White House.
"The point that I was making, which is absolutely correct, is that if you look at where she is getting the money from Wall Street, another powerful special interest, she voted for the war, she cited Henry Kissinger, in a sense, as a model for her," Sanders said. "I think those issues will tell the American people that in many respects, she may have the experience to be president of the United States. No one can argue that. But in terms of her judgment, something is clearly lacking."
In a separate interview that aired Sunday on CNN's "State of the Union," Sanders again took a swipe at Clinton and her qualifications as president.
"I have my doubts about what kind of president she would make," he said.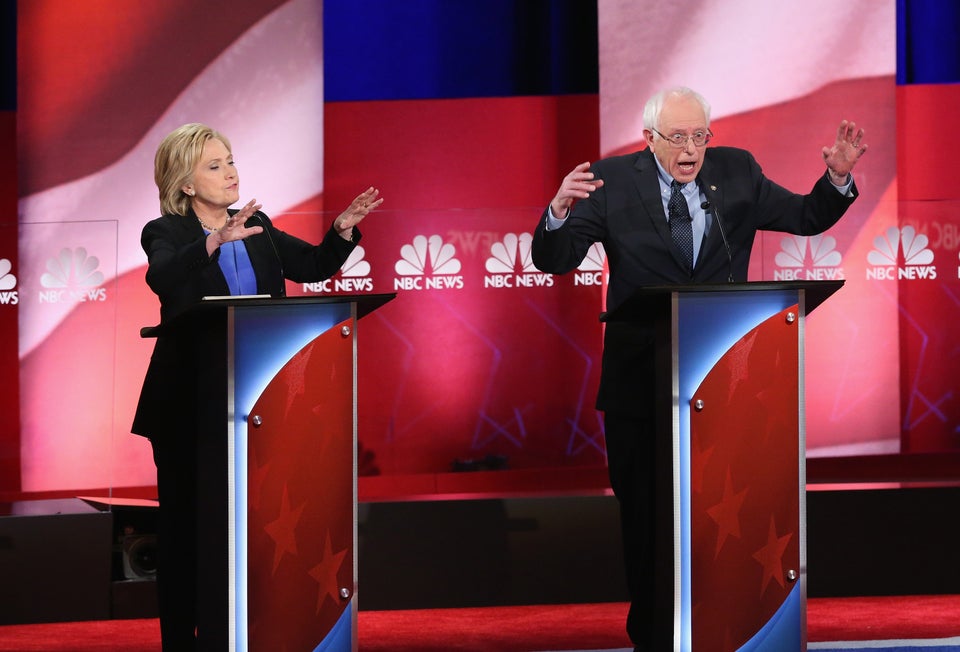 Bernie Sanders And Hillary Clinton Face Off