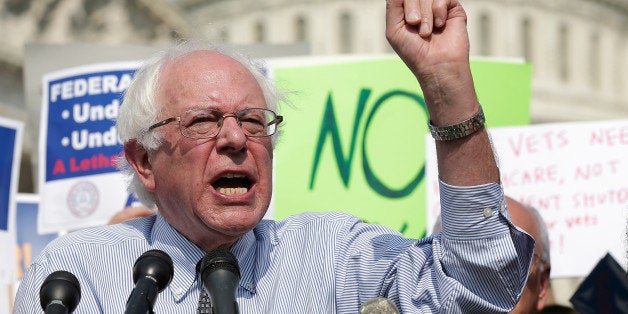 In what can only be seen as good news for people who like traditional earned-benefit programs like Social Security and Medicare, here's one name that appears on the list of Senate conferees in the upcoming Paul Ryan-Patty Murray budget talks -- Vermont independent Sen. Bernie Sanders. This ensures that beneficiaries of these programs will, at the very least, have one strong, supportive voice in the room who won't go down in a squishy heap of "grand bargaining." (I'm sure Paul Ryan is thrilled.)
Sen. Bernie Sanders was appointed to a Senate and House budget conference committee to create a long-term budget plan by Dec. 13 to avert another government shutdown. A member of the Senate Budget Committee, Sanders said he looks forward to developing an alternative to the stopgap, sequestration-level budget that Congress approved late Wednesday as part of an agreement to reopen the government. "I am excited about being a member of the budget conference committee and I look forward to working with my Democratic and Republican colleagues to end the absurdity of sequestration and to develop a budget which works for all Americans. In my view, it is imperative that this new budget helps us create the millions of jobs we desperately need and does not balance the budget on the backs of working people, the elderly, the children, the sick and the poor," Sanders said.

The conference committee was assigned to try to reconcile differences between separate budgets passed earlier this year by the Senate and the House.
And those differences are articulated like so:
The Senate budget protects Medicare while the House version would end Medicare as we know it by providing coupons for private health insurance. Unlike the House budget, the Senate resolution does not repeal the Affordable Care Act, which would prevent more than 20 million Americans from getting health insurance. The House version would eliminate grants for up to 1 million college students while the Senate plan protects Pell grants. The House version would kick up to 24 million Americans off of Medicaid while the Senate budget would protect their benefits. The Senate budget calls for new revenue while the House version would provide trillions of dollars in tax breaks mainly for the wealthiest Americans and profitable corporations offset by increased taxes on the middle class.
Before You Go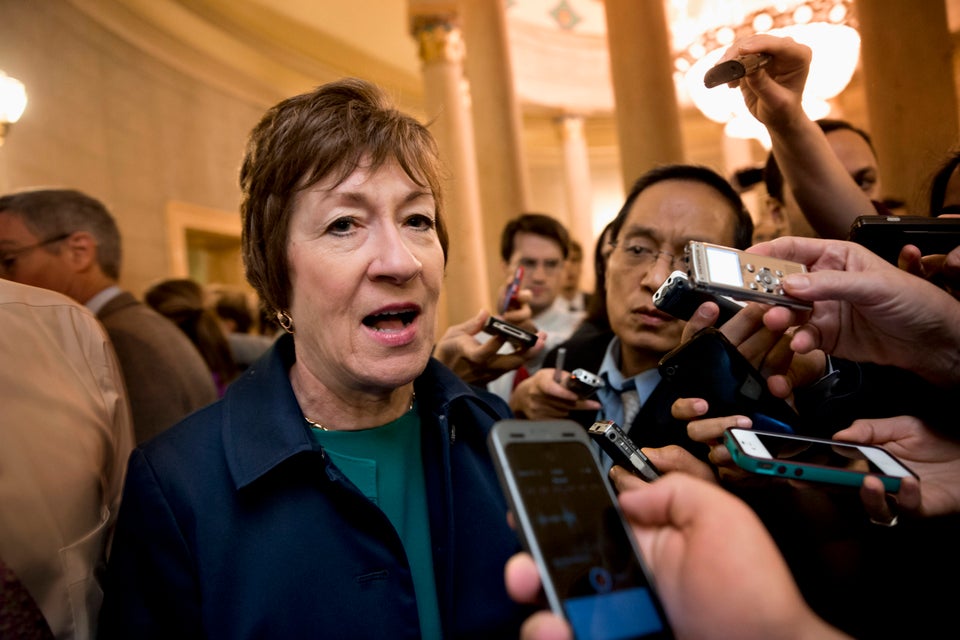 The 14 Senators That Saved The Day On Default
Popular in the Community