Sen. Bernie Sanders (I-Vt.) picked up a major union endorsement for his presidential bid on Thursday after the Communications Workers of America said it's backing the Vermont senator.
CWA represents 700,000 workers, most of them in the telecom industry. The union's previous and longtime president, Larry Cohen, has been part of the Sanders campaign since July.
In a press conference at the union's Washington headquarters on Thursday, Sanders said workers were falling behind despite gains in productivity.
"Workers all around the country, they're producing more," Sanders said. "But are they gaining the benefits of that increased productivity? The answer is no."
Sanders told the crowd that if he were president, he would push for a law to make it easier to unionize, raise the minimum wage and fight trade deals like the Trans-Pacific Partnership.
"Everybody in this room knows the American people are angry and frustrated, and they have every reason in the world," he said.
NBC's Andrea Mitchell was the first to report the expected endorsement on Wednesday night.
Chris Shelton, CWA's current president, said the endorsement by the union's executive board came after three months of polling the union's rank-and-file membership. He said the determination was "democratically" made, and that members voted "decisively" for Sanders.
"An endorsement coming from me or our executive board alone would have been an empty endorsement," Shelton said.
CWA is bucking the trend in organized labor with its endorsement. Most of the large unions have already thrown their weight behind Democratic front-runner Hillary Clinton. That includes some of the largest public sector unions in the country, as well as the Service Employees International Union, which has spearheaded the Fight for $15 movement in the fast food industry. Many of those endorsements came with a dose of criticism from rank-and-file members partial to Sanders, who's been a close ally of organized labor throughout his years in Congress.
On Thursday, Sanders was asked if he felt his campaign would have more labor endorsements if other unions had a similar process to CWA's.
"I think the answer is yes. What we are seeing is a lot of grassroots support in union after union throughout this country," Sanders responded. "What I would have hoped is that unions that believe in democracy would have done what CWA has done."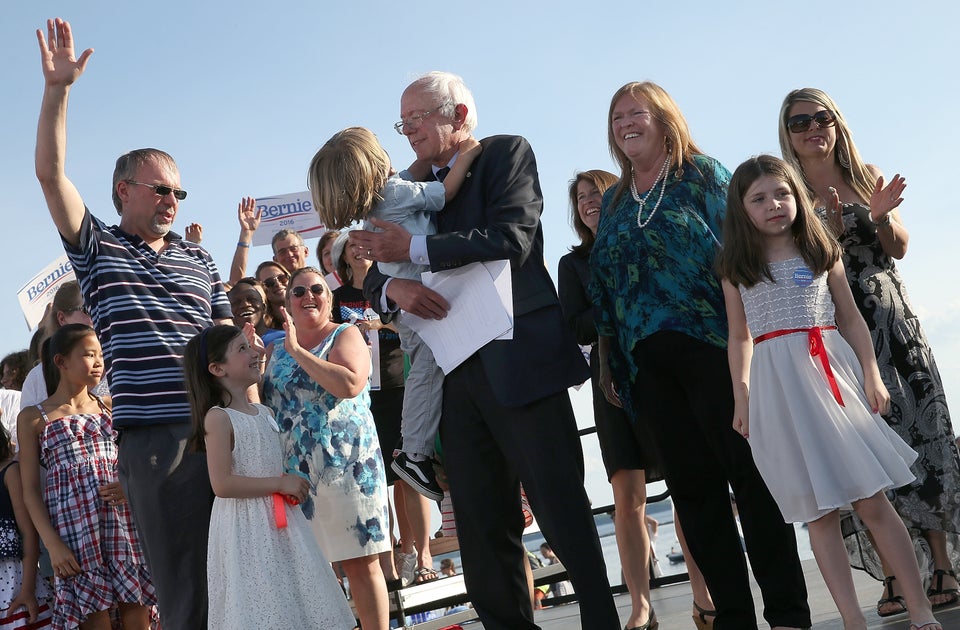 Bernie Sanders On The Campaign Trail
Popular in the Community