Sen. Bernie Sanders (I-Vt.) went all in on Rep. Debbie Wasserman Schultz (D-Fla.), the head of the Democratic National Committee, on Saturday, saying he supports a primary challenger in her re-election bid for her House seat and would remove her from the DNC if elected president.
Sanders has repeatedly accused the DNC, which is neutral in the Democratic primary, of favoring his rival, former Secretary of State Hillary Clinton.
"His views are much closer to mine than Wasserman Schultz's," the senator said in an interview that will air Sunday on "State of the Union."
"With all due respect to the current chairperson, if elected president, she would not be reappointed to be chair of the DNC."
Jeff Weaver, Sanders' campaign manager, said this week that Wasserman Schultz has been "throwing shade" on Sanders' campaign for a long time. Sanders also sued the DNC after it claimed he improperly accessed voter data and blocked his access to a database, but he dropped the suit in April.
In March, President Barack Obama endorsed Wasserman Schultz, whose term ends in January next year. He had nominated her in 2011.
Update: On Sunday, Sanders' campaign asked supporters to donate to Canova.
Before You Go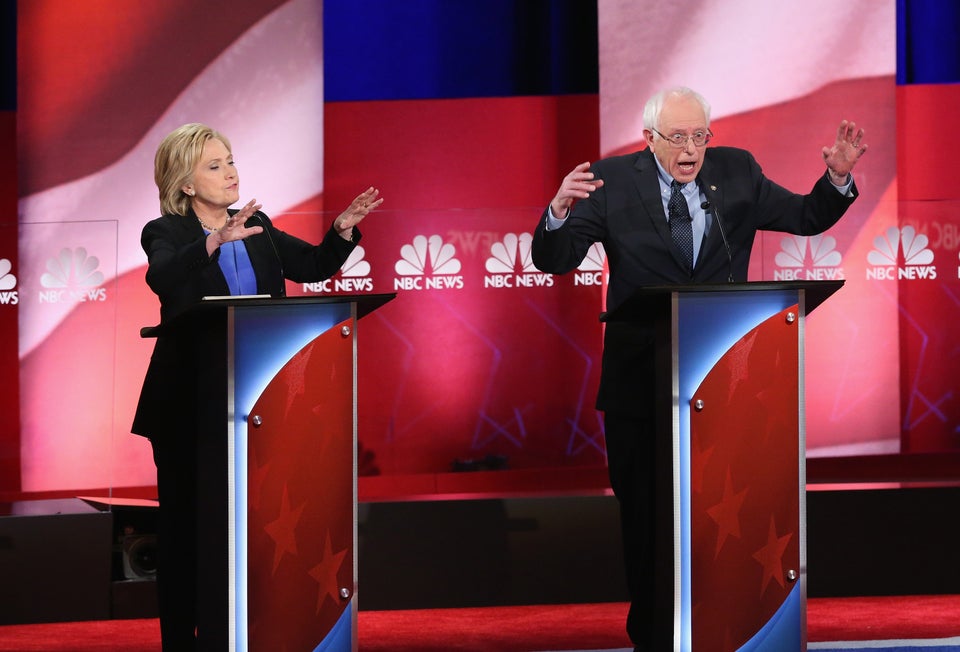 Bernie Sanders And Hillary Clinton Face Off
Popular in the Community