PHILADELPHIA ― When the cost of five nights in a high-priced hotel is combined with the price of food, travel and other expenses, delegates to the Democratic National Convention were warned they could spend as much as $4,000 to $8,000.
Delegates for Sen. Bernie Sanders (I-Vt.) were particularly determined to reach Philadelphia. So some of them did what the candidates do when they need money: reach out to equally fervent, likeminded Americans.
At least 300 Democratic delegates or alternates raised more than $325,000 through GoFundMe, according to an analysis from the crowdfunding site. That's an average of nearly $1,100 a piece. (Republicans gave it a lesser try: Some 60 delegates or alternates pulled in a total of $60,000 on GoFundMe.)
While the site didn't break down how many of those Democratic delegates were for Bernie, his multitudes of passionate supporters had already chipped in for him online. They showed a high level of engagement, to quote the political scientists.
Kimberly Tucker, a 50-year-old delegate from Virginia who hadn't originally intended to fundraise for the Philly trip, exceeded her GoFundMe goal of $1,000 in two weeks.
"Bernie supporters all across the world are excited about supporting him," she said, "and a natural extension of that is supporting his delegates."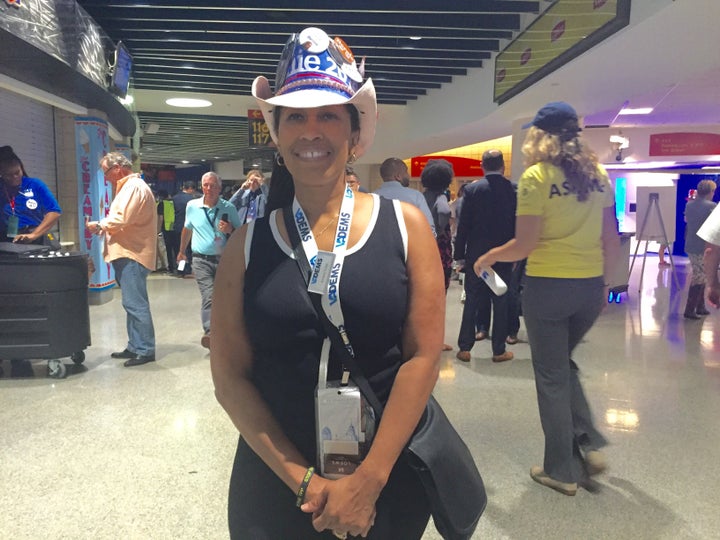 Tucker also noted that the money she raised wasn't enough to cover her expenses ― even with a roommate and the state of Virginia providing buses to the convention.
But none of that dimmed her enthusiasm. Tucker doesn't even feel betrayed by Sanders' endorsement of Hillary Clinton.
"I've been following politics for a long time and that's part of the process. I know people who aren't familiar with the process might feel betrayed, but Bernie's supporting the Democratic Party," she said. "And as a Democrat, Bernie says that he's going to do whatever he needs to do to make sure that Trump is not in the White House."
Helping a delegate attend a convention is one more way in which Americans can engage in politics, said Samara Klar, an assistant professor at the University of Arizona's School of Government and Public Policy. 
"This is a hugely symbolic thing that somebody can do. That's a very high level of engagement," Klar said of those who donated to the delegates. "The percentage of people who are willing to do that is, I imagine, is very small."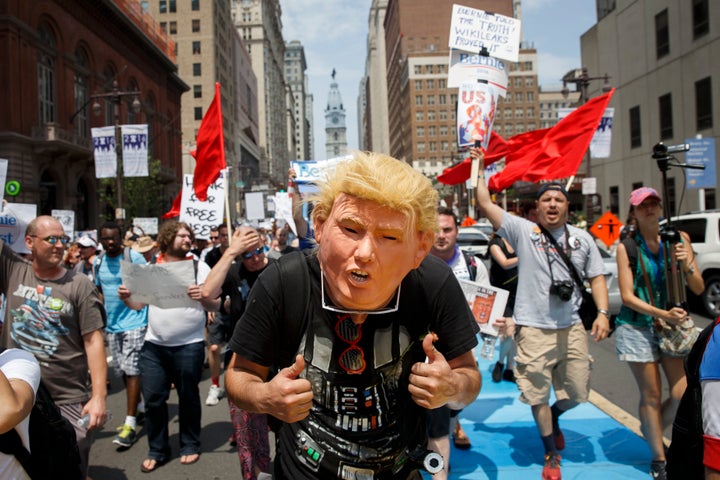 Klar and co-author Yanna Krupnikov of New York's Stony Brook University wrote a book that helps explain the dedication of Bernie voters.
Independent Politics, published in January, examines how Americans are responding to high levels of negativity in politics. One key finding, Klar said, is that people are now much less willing to support either party and, in some situations, refuse to reveal their political identification.
Yet "people want to be engaged," Klar said, and that is part of Sanders' appeal. "They want to do something that makes them feel independent ― and supporting a candidate like Bernie Sanders, who is actually an independent, allows them to do that," she said.
Sanders smashed fundraising records during the primary. He gathered 1 million donations faster than Barack Obama did in 2008 and 2012, both record-setting years, and often outraised Clinton. And he did this by drawing in huge numbers of small donations, with the $27 contribution becoming a symbol of his ordinary-people base.
To succeed, candidates have to move their supporters from small shows of engagement to higher levels of involvement, according to Erikka Knuti, a former Democratic strategist and current communications director at United Food and Commercial Workers Union.
"It may start out as 'forward this email to your friends.' Then it gets to knocking on doors or come to this rally," she said. In 2016, it's spreading the candidate's message on social media, sharing blog posts and advancing a national conversation about his or her vision.
Knuti sees in those earlier efforts by Sanders supporters the same drive they brought to the convention. "That's where you see the natural tendency of these delegates to come and want to influence the rules committee and influence the platform," she said.
The ability of delegates to fundraise from other Bernie voters reflects that same impulse.  
"It's another transaction with the campaign," Knuti said of people helping delegates attend the convention. "It's a level of engagement."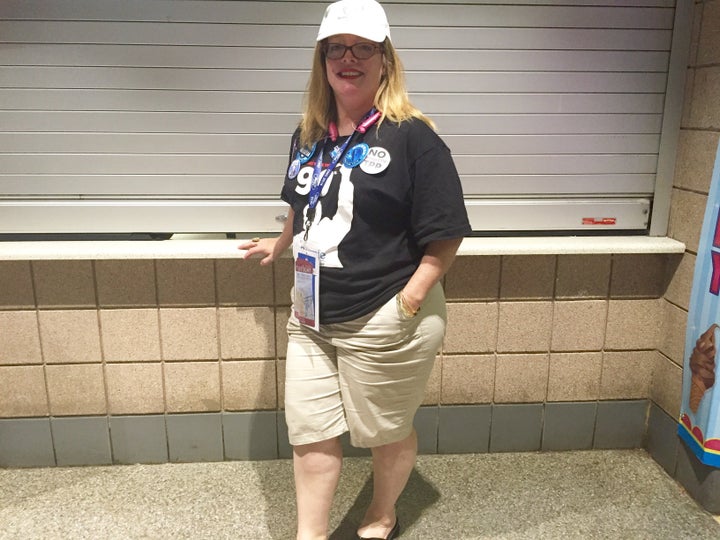 But the money didn't really matter.
"I've never felt about a candidate the way I feel about Bernie Sanders," she told HuffPost. "He touches people in a way that no other candidate does because of his honesty and integrity."
The mother of five and grandmother of seven said that the money spent at the convention could have gone toward a lot of other things ― including her own bid to be elected to the Michigan state house ― but the fervor she feels for Sanders made the costs worth it.
"He's bigger than me ― he's bigger than everything," Petrucci said. "He's a movement. He's a revolution."
Calling all HuffPost superfans!
Sign up for membership to become a founding member and help shape HuffPost's next chapter