WASHINGTON -- In a move meant to cool down tensions between his campaign and the Democratic establishment, the Democratic Party will give Sen. Bernie Sanders (I-Vt.) a greater role to play in establishing its platform at this summer's Democratic National Convention.
Under an agreement the party reached with Sanders and opponent Hillary Clinton, Sanders can select five people to serve on the party's platform committee, a third of the committee's members. Clinton will name six members, and Rep. Debbie Wasserman Schultz (Fla.), the party chair, will name four, according to the Washington Post.
Typically, the chair names all 15 members to the committee, which sets the party's agenda and guiding principles at the convention in July. This year's change is a concession to the Sanders campaign, which has accused the party of rigging the nominating rules against him and is concerned the party will ignore Sanders' progressive policy proposals with Clinton as the nominee.
Though Clinton leads Sanders in the delegate count and is expected to clinch the nomination when the primaries wrap up next month, the Vermont senator and his supporters hope his influence on the party will continue and he'll bring the progressive movement he has built to the general election.
"We believe that we will have the representation on the platform drafting committee to create a Democratic platform that reflects the views of millions of our supporters who want the party to address the needs of working families in this country and not just Wall Street, the drug companies, the fossil fuel industry and other powerful special interests," Sanders said in a statement.
Among the five members Sanders is expected to name to the committee are environmental activist Bill McKibben; Rep. Keith Ellison (D-Minn.), co-chair of the Congressional Progressive Caucus; and James Zogby, a DNC member and pro-Palestine activist.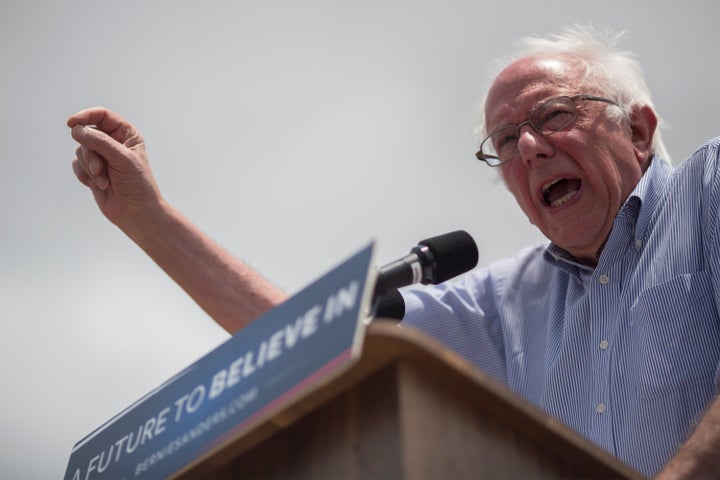 Democratic leaders want to ensure that Sanders can unite his supporters around the party's general election efforts, as tensions between the party and the Sanders campaign have boiled over in recent weeks.
"Senator Sanders has every right to finish off his campaign however he chooses," she said.
Sanders acknowledged that his chances at the nomination are slim, but reiterated on Sunday that he hopes to make his mark on the party's platform. He argued that Clinton will "have her problems" if she doesn't make concessions to the progressive movement.
"I don't want to see the American people voting for the lesser of two evils," Sanders told ABC. "I want the American people to be voting for a vision of economic justice, of social justice, of environmental justice, of racial justice."
Before You Go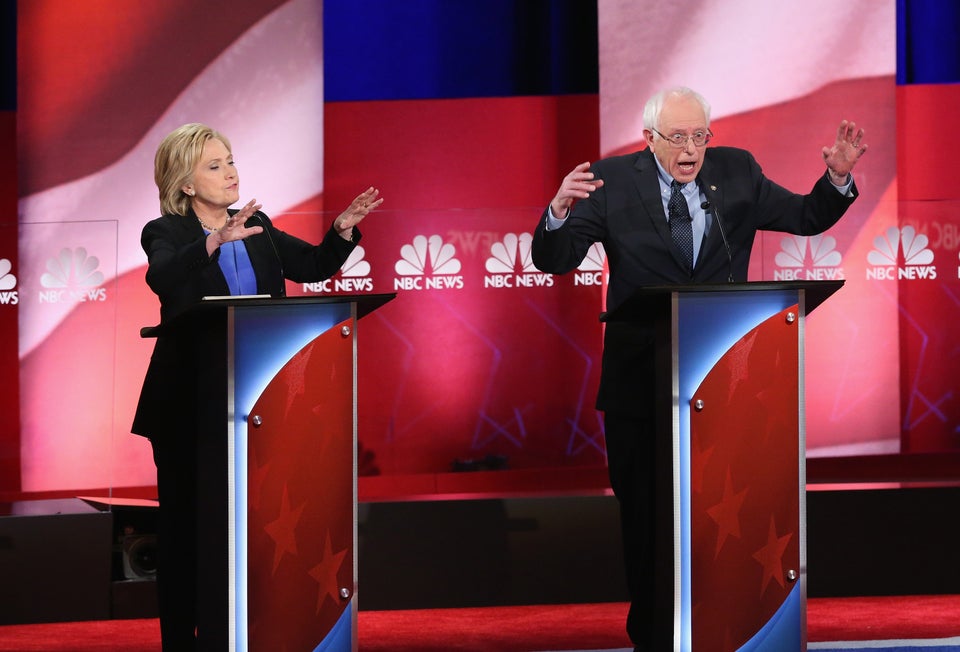 Bernie Sanders And Hillary Clinton Face Off
Popular in the Community