DES MOINES, Iowa -- While Hillary Clinton makes her way to the Hawkeye State following her first campaign rally in New York City on Saturday, crowds there are lining up to see Vermont senator and presidential candidate Bernie Sanders.
A horde of supporters applauded the presidential candidate more than 100 times on Friday night at his town hall, as he laid out his vision for the country at Drake University's Sheslow Auditorium in Des Moines.
"Whoa, got a lot of people here tonight," Sanders said, as he walked onstage to a standing ovation. Event organizers said there were more than 700 people in attendance.
The longest-serving Independent in Congress focused his speech on income and wealth inequality, climate change and campaign finance reform.
"This campaign is sending a message to the billionaire class, and that message is you can't have it all," Sanders said.
Sander's remarks, which lasted about an hour, were frequently interrupted not only by applause but chants of "Bernie, Bernie" from the audience. Sanders' topics ranged from student loan debt and President Barack Obama's trade deal to the Citizens United Supreme Court decision. Sanders even brought three Iowa college students onstage to shed some light on their struggle with student loan debt.
The crowd went wild when Tyson Manker, a former Marine from central Illinois, stood up during the Q&A portion and asked the senator how he would "convince Democrats and Republicans to do the right thing in supporting veterans."
Sanders emphasized the importance of making sure Veterans Affairs healthcare is more accessible.
"We have a moral obligation to do everything that we can for those people who have put their lives on the line to defend us and come home wounded in body or in spirit," he said.
Manker, who now practices law, said the drive to see Sanders was well worth it.
"Currently we have 22 veterans taking their own lives daily, we have a lot of benefits that have been promised that don't always make it to where they should be," Manker told The Huffington Post. "So I'm of course satisfied with his answer. It's kind of like preaching to the choir; I know where he stands on this issue and I know he will continue to stand up for veterans for sure."
A recent Des Moines Register/Bloomberg Politics Iowa poll showed 57 percent of likely Democratic caucusgoers saying Hillary Clinton would be their first choice for president. Sixteen percent said Sanders was their first choice, which has improved 5 points since the Iowa poll in January.
Steph Trujillo of Des Moines, who was sitting in the audience Friday night, said it was impossible for her to believe Clinton is the Democratic front-runner.
"When I first started seeing him even before he even first started to run there were small little groups; just seeing the population of people coming to these things is growing. He's really gaining momentum and catching on here," Trujillo said.
Sanders is to make stops in five other cities across Iowa over the weekend and is expected to open his campaign office in Des Moines on Saturday.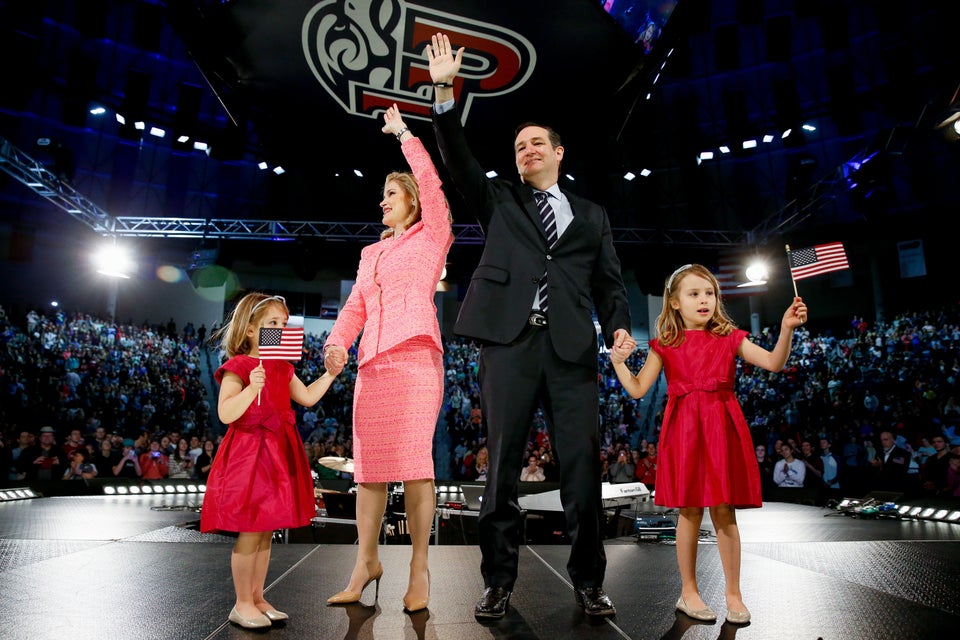 Declared 2016 Presidential Candidates
Popular in the Community