At a Maui Town Hall last month, a constituent asked Rep. Tulsi Gabbard:
"Do you still consider Bernie Sanders a close political ally and has he come out in support of you and your trip to Syria and your stand on the issue overall, either privately or publicly?"
Initially, Gabbard provided a direct, if not very informative, response:
"We have not spoken about my trip to Syria. So you'd have to ask him his thoughts on it."
However — as shown in this video produced by Maui residents — Gabbard then returned to her stock soundbites, and implied that Sanders does in fact support her positions, stating that she's "spoken to him generally, broadly, months ago, and throughout the campaign trail about the issue that we're discussing, of counter-productive regime-change wars, and I know that he shares my view on how our country should no longer continue those policies, no longer continue this regime-change war in Syria."
The problem with Gabbard's statement — as the video shows in contrasting footage — is that in news interviews, official statements, and tweets, Sanders has made it clear that he supports a political solution to ending the regime of Bashar al-Assad, who he has called "a butcher of his own people." He has unequivocally stated that:
Following the US missile strikes, Sanders released the following statement:
"As the most powerful nation on earth, the United States must work with the international community to bring peace and stability to Syria."
So while Gabbard and Sanders may share perspectives when it comes to military intervention, their views on Assad and Syria are very different — which is probably best illustrated by the fact that he has not signed on to the Senate version of her "Stop Arming Terrorists Act."
In fact, the most striking moment at the Town Hall last month may be when Gabbard interrupted the moderator to ask Maui residents to contact Senator Sanders, and for them to ask him to co-sponsor the bill.
The "Stop Arming Terrorist Act" was introduced by Senator Rand Paul on March 6, 2017 — and still does not have a single co-sponsor.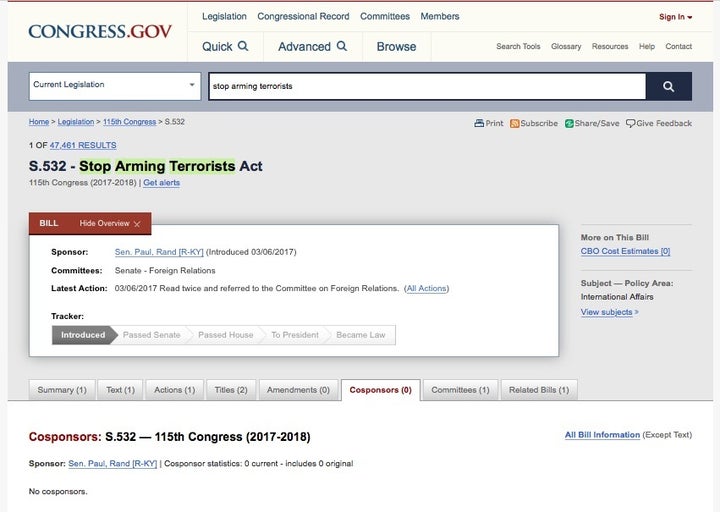 REAL LIFE. REAL NEWS. REAL VOICES.
Help us tell more of the stories that matter from voices that too often remain unheard.