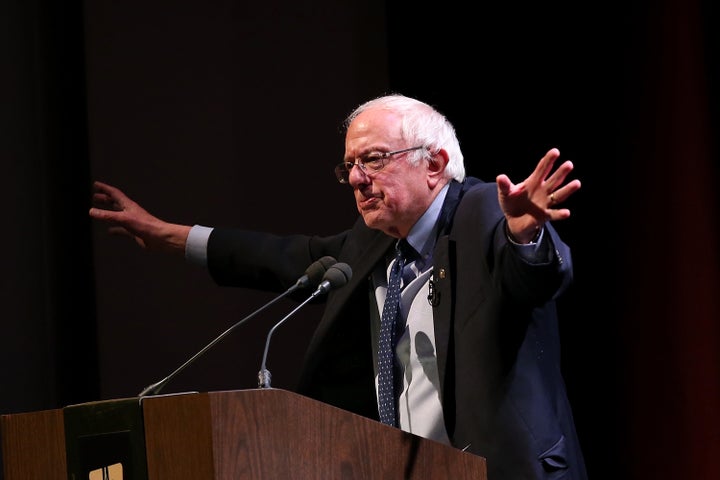 WASHINGTON ― Sen. Bernie Sanders (I-Vt.) is not impressed by President-elect Donald Trump's deal with Carrier Corp. to keep roughly 1,000 jobs at its Indiana plant instead of sending them to Mexico as planned.
"Trump has endangered the jobs of workers who were previously safe in the United States," Sanders wrote. "Why? Because he has signaled to every corporation in America that they can threaten to offshore jobs in exchange for business-friendly tax benefits and incentives."
Sanders' entirely negative response is significant, as he has been a prominent voice on the issue and the deal has received a lot of mixed reviews so far. One important stakeholder, the United Steelworkers, offered tentative praise on Wednesday but said it needed to see more details. The union represents the company's workers.
Though the specific terms of the agreement haven't yet been disclosed ― Trump is formally announcing the deal in an event at Carrier in Indianapolis later on Thursday ― Carrier said on Wednesday that tax breaks from the state of Indiana were part of it.
"The incentives offered by the state were an important consideration," the company said in a statement that also said it was looking forward to a more business-friendly climate under the coming Trump administration.
Both Trump and Sanders repeatedly bashed Carrier during the campaign after Carrier's parent company, United Technologies, announced in February that it would eliminate 2,100 jobs, including 1,400 at Carrier and 700 at another subsidiary called United Technologies Electronic Controls. Trump's deal apparently saves less than half of the total jobs, the rest of which will still be going to Mexico.
"It is not good enough to save some of these jobs," Sanders wrote. "Trump made a promise that he would save all of these jobs, and we cannot rest until an ironclad contract is signed to ensure that all of these workers are able to continue working in Indiana without having their pay or benefits slashed."
And as Sanders noted in the op-ed, Trump promised during the campaign to threaten Carrier with tariffs on products it would import into the United States as a way of dissuading them from offshoring the jobs ― rather than giving them tax relief as an incentive to stay.
Speaking at a rally in Indianapolis in April where two Carrier workers were in attendance, Trump boasted of his plans to scare Carrier with the prospect of taxes on imports if it moved production to Mexico.
"You're gonna pay a damn tax when you leave this country and you think you're going to sell product because we're all so stupid," Trump said.
Trump made Carrier an example of America's lost greatness, saying it showed how trade deals had hollowed out the American middle class by allowing companies to fire American workers in favor of cheaper foreign labor.
Sanders had pushed Trump to use United Technologies' revenue from federal contracts as leverage. "I call on Mr. Trump to make it clear to the CEO of United Technologies that if his firm wants to receive another defense contract from the taxpayers of this country, it must not move these plants to Mexico," Sanders said in a Saturday press release.
Though the deal has tax breaks, an Indiana official who has been briefed on its terms said the threat of losing federal contracts may have been more significant. John Mutz, a member of the Indiana Economic Development Corp., a state agency that helps attract business investment, told the Indiana Business Journal that the threat of losing a "favorable relationship with federal contractors" was a bigger factor.
Big business has long used the threat of departure to cow state and local governments into giving them favors. Sports teams, which often auction themselves to the city willing to build the most extravagant stadium for them, are only the most notorious example.
These companies have a long history of soliciting budget-busting tax breaks or investments from authorities only to fly the coop once the incentives expire or they find a more attractive offer elsewhere. It rapidly devolves into a race to the bottom.
Still, Sanders is not alone in panning the agreement as a uniquely dangerous corporate giveaway. Some economists believe it creates a new precedent for companies considering offshoring to shake down the federal government as well.
Sanders' Saturday statement had given encouragement to Carrier workers who were hoping Trump would keep his promise.
"Now that he's even getting involved it's becoming a bipartisan issue," Paul Roell, who has worked for Carrier for 17 years, told HuffPost earlier this week. "That's kinda gonna give us more leverage."
Before You Go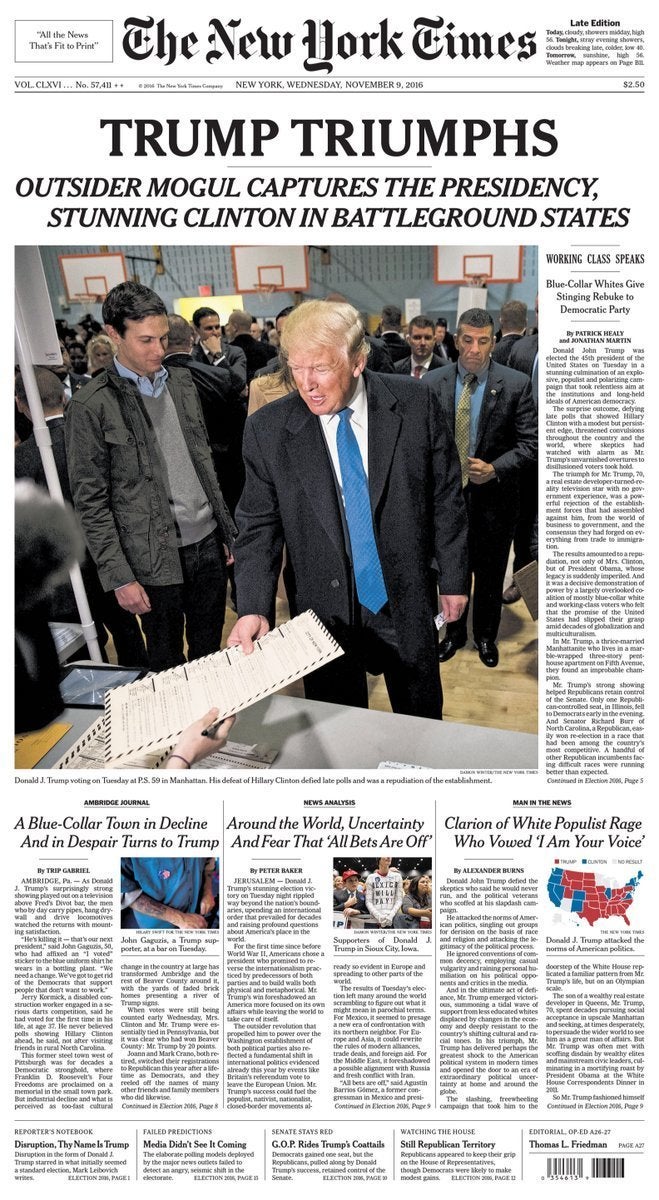 Newspapers React To President Trump
Popular in the Community