Sen. Bernie Sanders (I-Vt.) lashed out at Donald Trump on Tuesday, characterizing the Republican presidential candidate's recent remarks on immigration as "racist" and "playing on people's fears."
"Let me begin right off, by telling you that I intend, as a United States senator and as a candidate for president of the United States, to do everything I can, in every way, to combat the xenophobia and racist rhetoric coming from Donald Trump and others," Sanders, a Democratic candidate for president, said via video to an audience of a few hundred at the National Immigrant Integration Conference in Brooklyn.
Last week, Trump, the Republican front-runner, announced a proposal to ban all Muslims from visiting or immigrating to the United States, as a way to combat terrorism. Earlier in his campaign, Trump said immigrants from Mexico bring drugs and crime to the U.S., and are often rapists. He also proposed deporting all 11.3 million of the country's undocumented immigrants.
"This country has struggled throughout its history with racism, but we have come too far to retreat into these ugly and horrific sentiments regarding Latinos, regarding Muslims and regarding other minorities," Sanders said Tuesday. "Trump has opened a door and we will shut that door closed."
At an
earlier campaign stop
Tuesday in New Hampshire, Sanders said that "playing on people's fears is counterproductive. We cannot continue to label entire people as terrorists or criminals or rapists."
Sanders introduced his own immigration reform plan late last month. During his speech Tuesday to the conference, Sanders said his plan would work toward reuniting the "millions of families" that "have been torn apart by our broken immigration system" and in particular by the record number of deportations under the Obama administration.
Sanders also reiterated his recent promise to end the detention of undocumented, LGBT immigrants. Sanders made the promise after being confronted by an undocumented, transgender woman during a campaign event earlier this month.
Sanders has also proposed ending the detention of undocumented families and has said he would introduce legislation to end the use of private prisons for undocumented immigrants, as well as end the financial incentives for arrests of undocumented immigrants for petty offenses.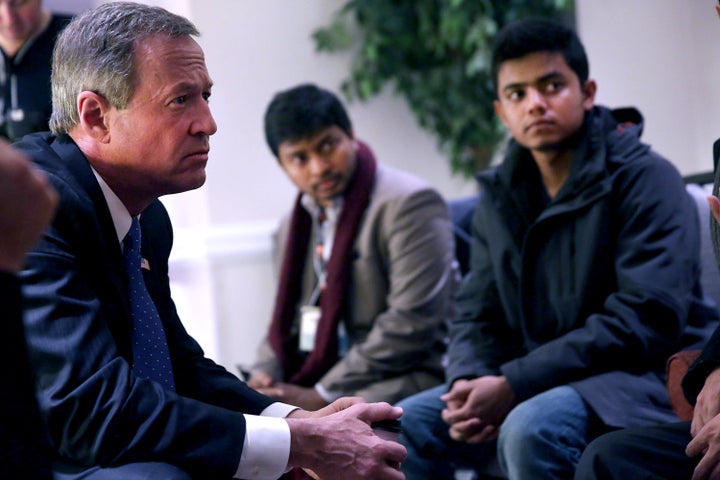 HuffPost Pollster, which combines all publicly available polling data, shows O'Malley with the support of less than 3 percent of Democratic voters across the nation. Sanders has over 30 percent support, while former Secretary of State Hillary Clinton is at almost 54 percent.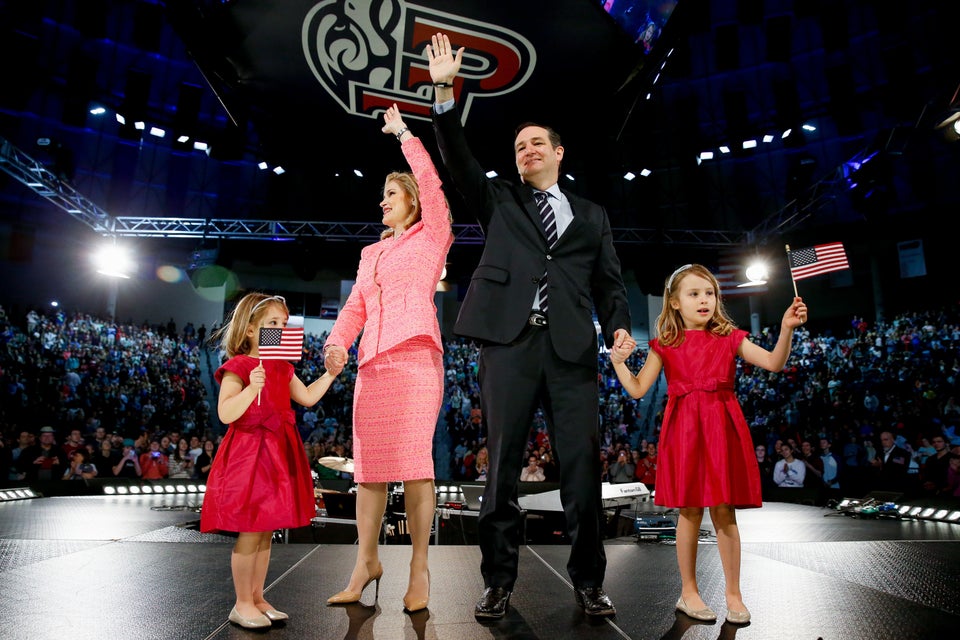 Declared 2016 Presidential Candidates
Popular in the Community