CLEVELAND ― Sen. Bernie Sanders (I-Vt.) may have gotten a couple of shout-outs in presidential nominee Donald Trump's speech at the 2016 Republican National Convention Thursday, but that doesn't mean he agreed with what Trump said.
Sanders, who recently endorsed presumptive Democratic presidential nominee Hillary Clinton, live-tweeted Trump's speech with the hashtag #RNCwithBernie.
And he did not hold back.
Sanders didn't hesitate to say Trump was wrong ...
... or call him a "hypocrite."
Sanders asked some hard-hitting questions.
Sanders shunned the idea that his followers need Trump for anything.
And he didn't let Trump get away with climate change denial.
Before You Go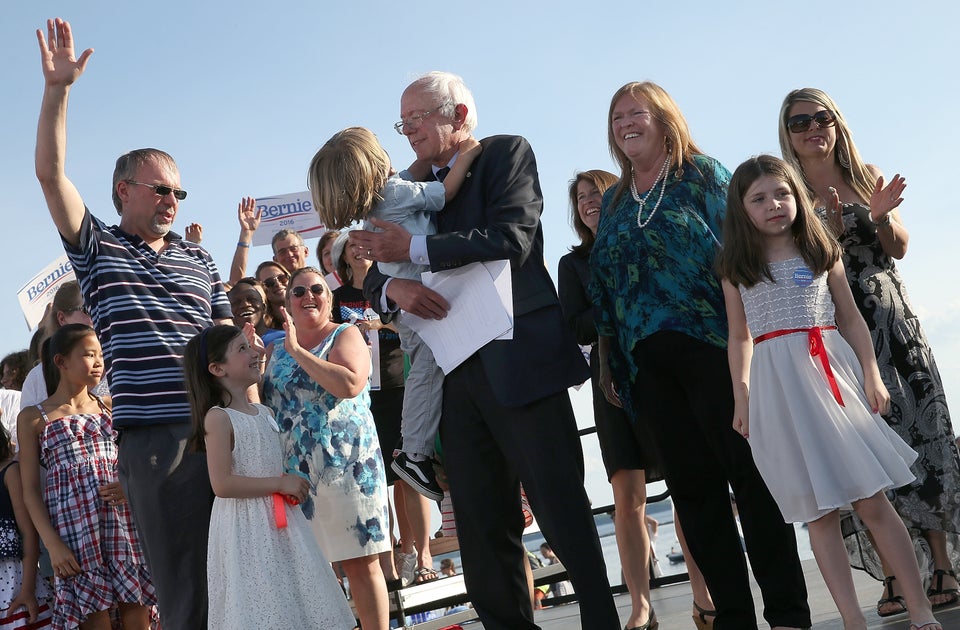 Bernie Sanders On The Campaign Trail
Popular in the Community