The ability of Republican presidential nominee Donald Trump and other wealthy people to avoid paying taxes is "exactly why so many millions of Americans are frustrated, they are angry, they are disgusted at what they see is a corrupt political system in this country," Sen. Bernie Sanders (D-Vt.) said Sunday on CNN's "State of the Union."
The former Democratic presidential candidate's comments came after The New York Times reported that Trump may have legally avoided paying taxes for up to 18 years by declaring a $916 million loss in his federal income taxes in 1995.
"Trump goes around and says 'Hey, I'm worth billions, I'm a successful businessman, but I don't pay any taxes. But you, you make 15 bucks an hour, you pay the taxes, not me,'" said Sanders, who supports Democratic nominee Hillary Clinton. "That is why people are angry and want real change in this country."
Trump's campaign surrogates defended his tax practices on other Sunday shows, saying that what the candidate did was smart ― "genius" even, according to former New York City Mayor Rudy Giuliani on ABC's "This Week."
Sanders knocked Giuliani's use of the word "genius" in an appearance immediately afterward on "This Week."
"If everybody in this country was a genius like Mr. Trump is at not paying any taxes we would not have a country," Sanders said. "I think it's outrageous, and I think it speaks to one of the issues that Secretary Clinton is talking about, I have talked about."
Even if the practice were legal, it's shows the system is corrupt, Sanders said on "This Week."
"If Mr. Giuliani thinks that Mr. Trump is smart and all of the rest of us are dummies because we believe in America, we believe in our kids, we believe in national defense, well I think they have a very distorted view of the American people and what this country is about."
Sen. Claire McCaskill (D-Mo.), also a Clinton supporter, said that the story about Trump's taxes points to the fact that his tax plan would help himself and other wealthy Americans. She also noted Trump's record of failing to pay his workers.
"His tax plan benefits Donald Trump ― that should be of no surprise to anyone since that is the way he sees the world," she said on "Fox News Sunday." "He doesn't care about those small businesses he didn't pay, he doesn't care about the people who lost millions of dollars in all of his bankruptcies. He cares about Donald."
Before You Go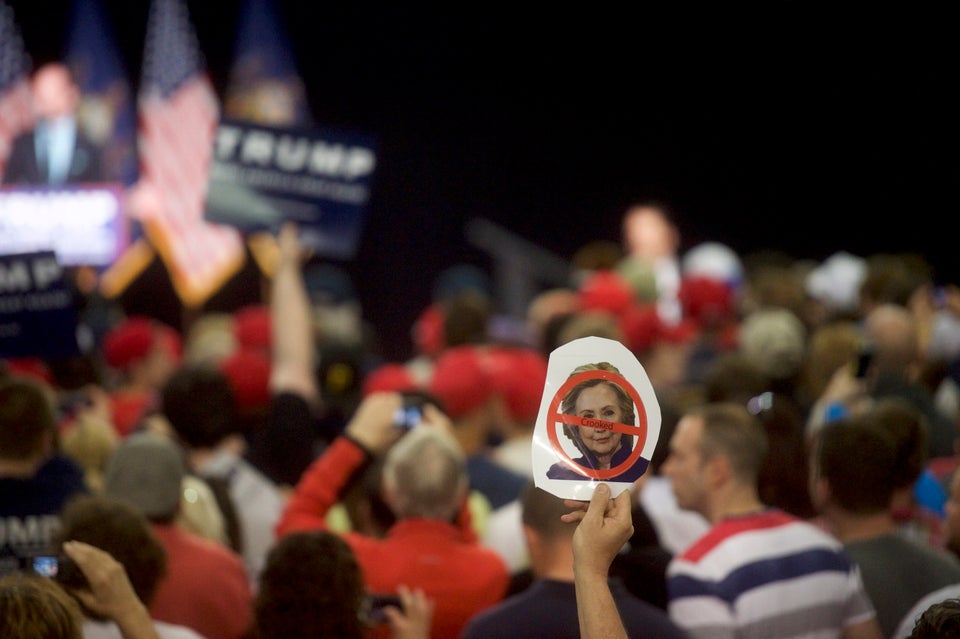 Donald Trump Is Name-Caller In Chief
Popular in the Community