Sen. Bernie Sanders (I-Vt.) continued his attacks against real estate mogul Donald Trump on Sunday, criticizing Trump's suggestion that in going after Democratic presidential front-runner Hillary Clinton, her husband's extramarital affairs are "fair game."
"We have got more important things to worry about in this country than Bill Clinton's sex life," Sanders said on CNN's "State of the Union."
On the campaign trail, Trump frequently brings up the former president's infidelities in the 1990s to counter Hillary Clinton calling out his sexism.
"You look at whether it's Monica Lewinsky or Paula Jones or many of them. That certainly will be fair game. Certainly if they play the woman's card with respect to me, that will be fair game," the GOP candidate said last week.
Sanders, who often chides Trump for diverting attention away from substantive policy issues, strongly disagreed that the former president's personal life is relevant to Hillary Clinton's campaign.
"I think that Donald Trump might want to concern himself with the fact that he's dead wrong when he says we should not raise the minimum wage, he's dead wrong when he says that wages in America are too high, he's dead wrong when he thinks we should give huge tax breaks to billionaires like himself, and he's dead wrong when he thinks that climate change is a hoax, when the entire -- virtually an entire scientific community thinks it's the great environmental crisis that we face," Sanders said.
"Maybe Trump should worry about those issues, rather than Bill Clinton's sex life."
Host Dana Bash was amused by Sanders' response.
"Only Bernie Sanders can segue from Bill Clinton's sex life to climate change. That was impressive," she said.
Also appearing on CNN, GOP presidential candidate Carly Fiorina was forced to clarify her previous statements suggesting she sided with Trump's tactics.
"Listen, I said Bill Clinton is fair game. I also then very promptly said going after Bill Clinton is not going to defeat Hillary Clinton," she said. "The way to defeat Hillary Clinton is to go after her track record, her lack of accomplishment."
Fiorina argued that as a former president, Bill Clinton can be targeted, citing Trump's recent criticisms of former President George W. Bush.
"Any former president is fair game. The question is, how do you beat Hillary Clinton? And, in my opinion, that's not the way to beat Hillary Clinton."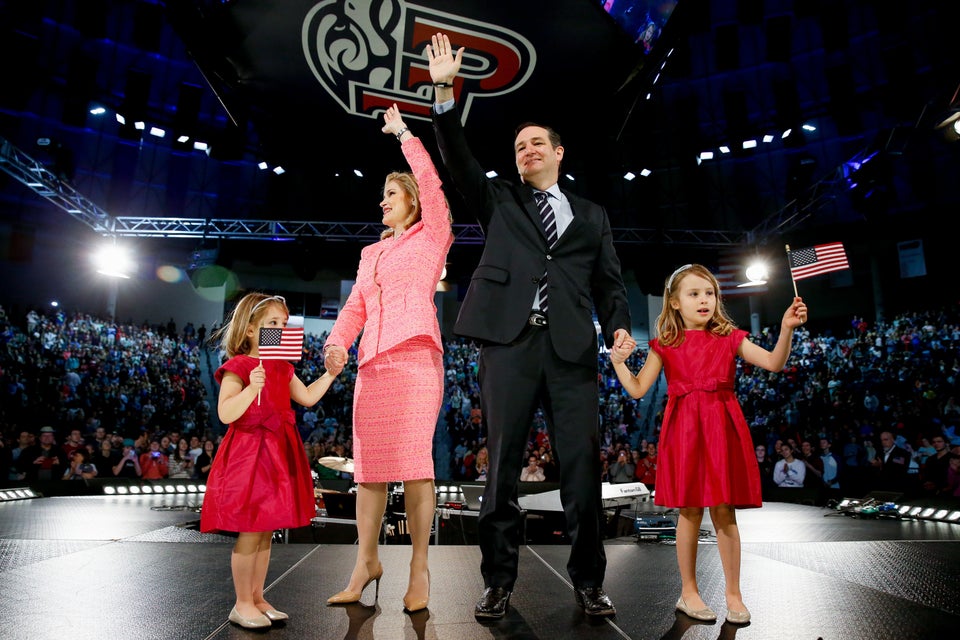 Declared 2016 Presidential Candidates
Popular in the Community