Sen. Bernie Sanders (I-Vt.) plans to propose a new rule Monday that would require pharmaceutical companies to charge fair prices for drugs developed with taxpayer-backed research, he told HuffPost.
The rule, introduced as an amendment to the 1938 Federal Food, Drug, and Cosmetic Act, would force federal agencies and federally funded nonprofits, such as research universities, to secure a reasonable pricing agreement from a manufacturer before granting it exclusive rights to make drugs, vaccines or other health care products.
The bill is Sanders' latest attempt to stop the Department of Defense from awarding drugmaker Sanofi Pasteur an exclusive license to produce a Zika vaccine developed over the past year by the U.S. Army. The mosquito-borne virus is sexually transmitted and causes devastating birth defects. The Centers for Disease Control and Prevention recorded 181 cases in U.S. states this year alone, with another 532 reported in U.S. territories, such as Puerto Rico and the U.S. Virgin Islands.
"The days of allowing Sanofi and other drug makers to gouge American consumers after taking billions in taxpayer money must end," Sanders told HuffPost. "That is why I am introducing legislation to demand fairer, lower prices for the Zika vaccine and for every drug developed with government resources. This is a fight that we cannot afford to lose."
The Army granted Sanofi $43 million to conduct a second phase of trials on the vaccine, and, if successful, promised another $130 million to conduct a third phase.
Yet the French pharmaceutical giant has refused to agree to sell the drug back to taxpayers at a fair price, despite demanding a patent that would prevent other drugmakers from competing to manufacture the vaccine at a lower cost. (Sanofi denied rejecting the Army's request in a series of letters to senators this month.)
"That is simply unacceptable," Sanders said of the company's refusal. "Sanofi and the rest of the pharmaceutical industry cannot be allowed to make huge profits on the backs of working class Americans, many of whom cannot afford the medication they are prescribed."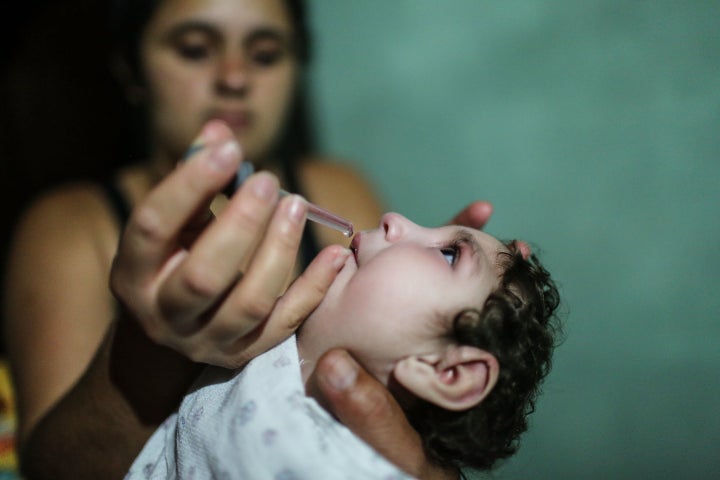 Sanofi's history of charging more for its products in the U.S. makes that troubling. The company's multiple sclerosis drug Aubagio costs eight times more in the U.S. than in France and the United Kingdom, according to Knowledge Ecology International, a Washington-based watchdog group. Diabetic patients sued Sanofi and two other drugmakers in January for jacking up the cost of insulin.
Cash-strapped states most at risk from Zika, including Louisiana, have called on the Army to withhold a patent until Sanofi agrees to affordable pricing, warning that a major outbreak of the virus could cripple their budgets.
Sanofi, meanwhile, raked in $10.2 billion in sales from April through June, according to quarterly earnings announced hours before Sanders introduced his bill. A company spokeswoman reached by HuffPost could not immediately comment on the legislation.
Sanders, who unsuccessfully pushed a similar fair drug pricing bill 20 years ago, has been a vocal opponent of the Army's arrangement with Sanofi. In March, he thrust the deal into the national spotlight with an op-ed in The New York Times, calling on President Donald Trump to fulfill his pledge to "make only the best deals on behalf of the American people" by securing price protections for the Zika vaccine.
The deal has drawn the ire of other lawmakers. On Monday, Rep. Peter DeFazio (D-Ore.) announced companion legislation to Sanders' bill in the House, his spokeswoman told HuffPost.
Earlier this month, Sen. Angus King (I-Maine) had added language to the defense bill directing the Defense Department to break pricing monopolies when the cost of a taxpayer-funded drug is higher than the median price charged in countries with at least half the per capita income of the U.S. Based on 2016 figures, that would apply to Japan, Germany, the United Kingdom, France, Italy, Canada and Australia. The Senate Armed Services Committee unanimously approved the directive.
Last Wednesday, Rep. Marcy Kaptur (D-Ohio) introduced a similar amendment in the Department of Health and Human Services spending bill making its way through the House of Representatives.
"Sanofi and the rest of the pharmaceutical industry cannot be allowed to make huge profits on the backs of working class Americans"
Sanders' bill faces dim prospects of becoming law. The deep-pocketed pharmaceutical industry has cultivated powerful allies in both parties, despite Democrats' recently released platform taking aim at drug prices. In January, 13 Democrats joined 39 Republicans to vote down a bill designed to lower prescription drug prices. Among them was Sen. Cory Booker (D-N.J.), a rising star in the party with potential 2020 presidential ambitions, who said during an NPR interview last month that he put a "pause" on fundraising from drug companies because "it arouses so much criticism." (He later joined onto a joint effort with Sanders to support the import of lower-cost prescription drugs from overseas.)
The bill seems unlikely to find support in the White House, despite Trump's campaign trail promises to crack down on drug pricing. Rather than pushing for legislation, the administration is weighing an executive order that would strengthen monopoly rights for pharmaceutical companies overseas, eliminate discounts for low-income hospitals and speed up drug approvals by the Food and Drug Administration, Kaiser Health News reported in June. Bloomberg Gadfly's health industry columnist described the order as being "more like a pharma wish list than a menu of onerous demands."
Plus, no president since George H.W. Bush has intervened to lower prices on government-backed drugs.
Still, Sanders' bill sets the stage for a larger debate over drug pricing, particularly because it targets federal agencies as well as nonprofits funded by federal grants. If such a law were in place, the government would have more power to regulate major new technologies like CRISPR, the gene-engineering technique that, according to reports this month, has been used to edit a human embryo.
"This is a really big deal," Jamie Love, the director of KEI, told HuffPost on Monday morning. "This means that the public, who pays for the research and development of a number of drugs, vaccines and other medical technologies, will pay lower prices for inventions that they subsidized."
This article was updated to include DeFazio's bill.
Read the text of the bill below:
Support HuffPost
The Stakes Have Never Been Higher
Before You Go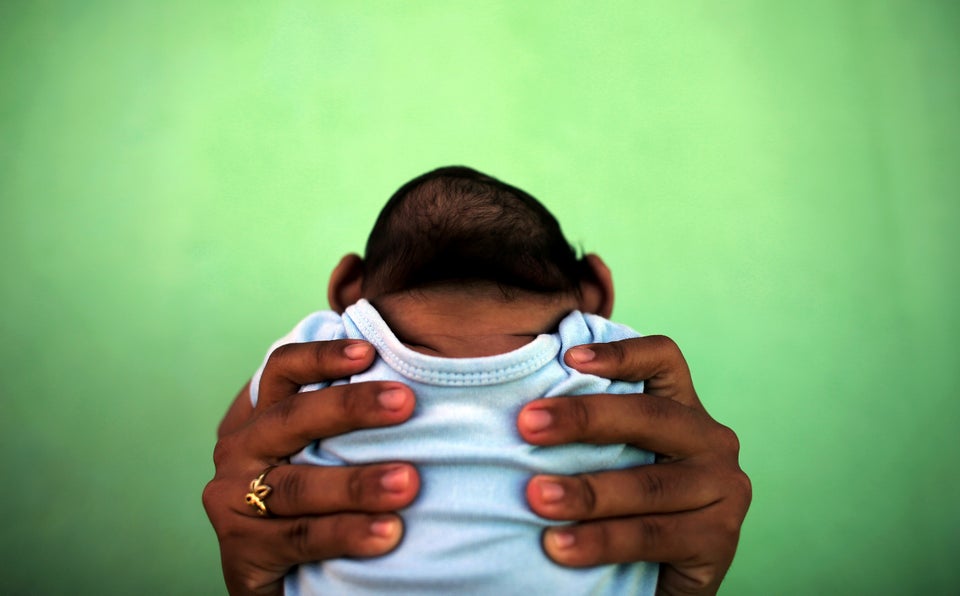 Zika Virus In Brazil
Popular in the Community