PHILADELPHIA ― The Democratic Senatorial Campaign Committee said Tuesday that it has been talking to Sen. Bernie Sanders (I-Vt.) about how he can assist their candidates in recapturing the Senate in 2016.
"We're working with him to see how he can help, where he can be helpful," DSCC Political Director Christie Roberts told reporters.
Sanders has already jumped into the Wisconsin Senate race on behalf of Russ Feingold, another populist progressive hero. Former DSCC Political Director Martha McKenna said she'd like to see him help not only with fundraising ― since Sanders has been a powerhouse with small-dollar donors during the primary ― but also with getting out a progressive economic message that will help Senate candidates.
"Anywhere where we're going to be talking about standing up for middle-class economic values and sort of fighting back against big money in politics and Republicans who are part of that problem, who take a lot of corporate money ... I think Bernie is really good about bringing those issues to light," McKenna said.
Roberts also said President Barack Obama and Vice President Joe Biden will be a frequent presence on the campaign trail ― a contrast to the 2014 cycle, when Democratic candidates were often trying to show voters how they were different from the administration. This time, however, will be different. Obama's approval rating has been steadily rising, and during the primaries, Sanders and Hillary Clinton were often trying to show how much they supported the president.
"Month after month, his numbers continue to go up," former DSCC Deputy Executive Director Matt Canter said. "He is just potentially at the most popular point in his presidency, and I think he's going to be an incredible asset to Democrats in these big battleground races."
Roberts said the map is looking up for Democrats as well ― particularly in Indiana, Wisconsin and Colorado.
In Indiana, former Blue Dog Sen. Evan Bayh jumped into the race for his former seat, significantly boosting Democrats' chances at winning there. In Wisconsin last week, the Koch-backed Freedom Partners Action Fund, which had previously reserved $2.2 million in airtime for Sen. Ron Johnson (R), pulled its ad buy completely. Johnson has been trailing Feingold, his Democratic opponent, throughout the race.
And in Colorado, conservative candidate Darryl Glenn ― a grassroots favorite ― defeated the establishment-backed candidate in the primary, worrying Republicans who believed Sen. Michael Bennet (D) could be defeated. The National Republican Senatorial Committee said officials have met with Glenn, but it has not yet indicated whether it will invest resources in the race. NRSC Executive Director Ward Baker recently told reporters he believes Republicans still have "a great opportunity to beat" Bennet.
Republicans had their own bit of good news recently, when Sen. Marco Rubio (R-Fla.) announced he would be running for re-election ― after previously talking about how much he disliked the Senate and wanted to leave.
"Republicans will keep the Senate majority," NRSC spokeswoman Alleigh Marre said, pointing to polling in Ohio and Pennsylvania showing Democratic candidates struggling.
And then, of course, there is the Donald Trump factor. GOP Senate candidates have already had to answer for every controversial utterance that comes out of the mouth of their party's presidential nominee.
Trump has also failed to build a national campaign of the size and scale that most presidential candidates possess, leaving the party to pick up the slack. And Democrats believe that could be a huge advantage for them.
"Campaign organization and mechanics matter, especially in an election where there might be lower enthusiasm with Republican voters who don't want to come out and vote," Roberts said. "It's a huge expensive robust undertaking for a Republican Senate candidate to have to set up his own field operation to turn out the vote himself. On the Democratic side ... it will be a true coordinated campaign."
Before You Go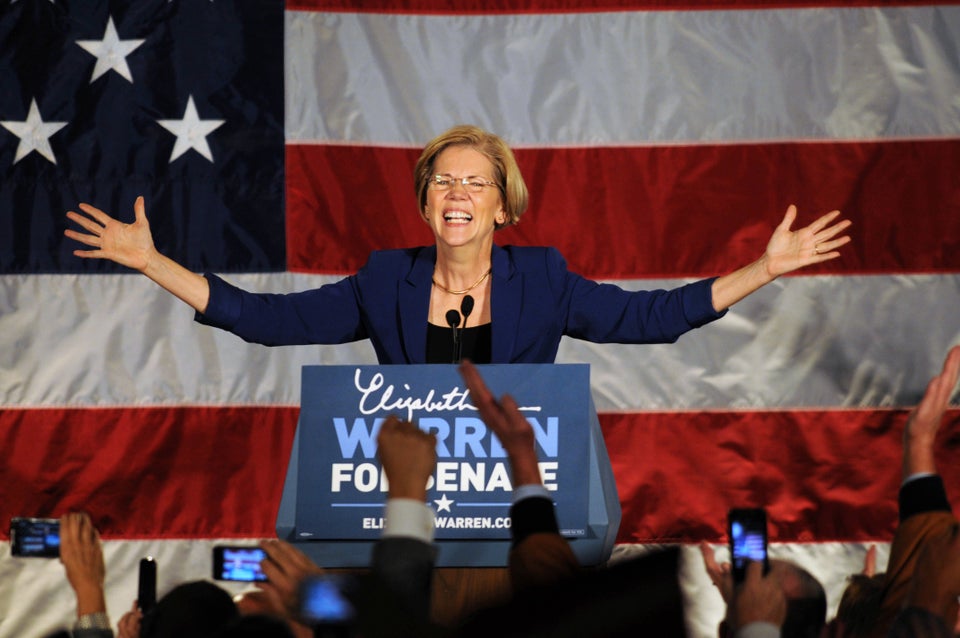 Women In The U.S. Senate
Popular in the Community