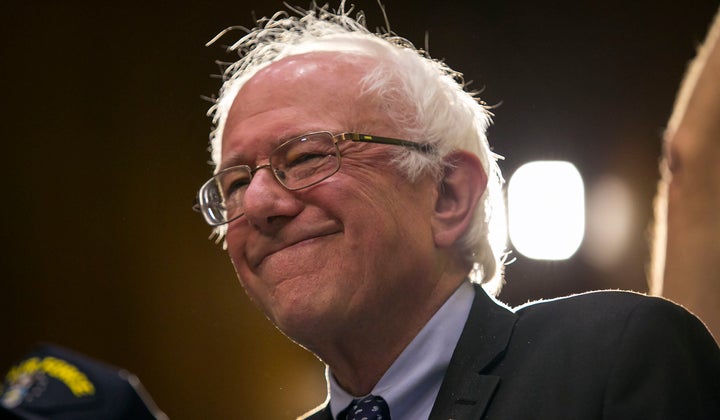 WASHINGTON -- Rep. Raul Grijalva (D-Ariz.) is set to back Vermont Sen. Bernie Sanders' presidential bid on Friday, giving the independent a boost in his bid for the Democratic presidential nomination. 
The Los Angeles Times first reported Wednesday that Grijalva would announce his support for Sanders' campaign at a rally in Tucson, Arizona. It will be Sanders' first endorsement from a member of Congress. 
Grijalva is the co-chairman of the Congressional Progressive Caucus, which Sanders helped found in 1991. He is also a member of the Congressional Hispanic Caucus. 
Endorsements tend to be an excellent predictor of who will win in a party primary. In that regard, Democratic presidential candidate Hillary Clinton is crushing her competition, with more than 100 endorsements from members of the House and Senate. 
Since Sanders has said that Democrats need "a movement which takes on the economic and political establishment, not one which is part of it," it is perhaps not surprising that the Democratic establishment he often rails against isn't on board.  
Sanders now matches former Maryland Gov. Martin O'Malley in endorsement numbers. California Rep. Eric Swalwell (D) endorsed O'Malley in July. 
Vice President Joe Biden, who is rumored to be close to announcing whether he will enter the primary, has endorsements from two members of Congress from his home state of Delaware, plus the state's governor. In Sanders' home state, Peter Shumlin, Vermont's Democratic governor, and Patrick Leahy (D), the state's other senator, have both endorsed Clinton. 
HuffPost Pollster, which aggregates all publicly available polling data, has Clinton leading the field with 43.5 percent of the vote, to Sanders' 25.3 percent and Biden's 20 percent.
Calling all HuffPost superfans!
Sign up for membership to become a founding member and help shape HuffPost's next chapter