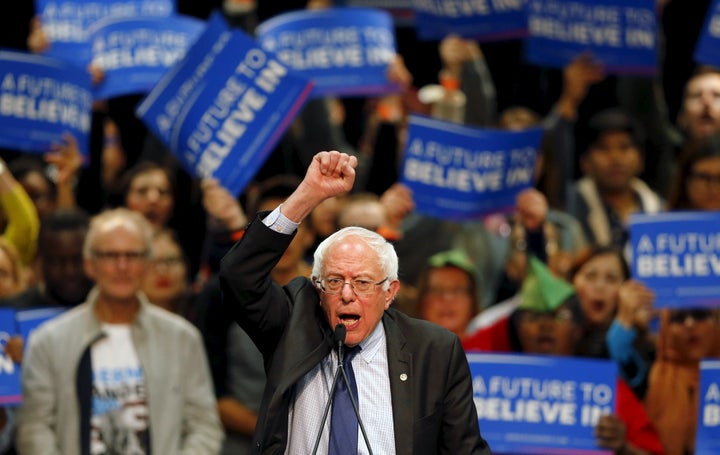 WASHINGTON -- Sen. Bernie Sanders (I-Vt.) has raised an unprecedented amount of money from small donors for his campaign for the Democratic presidential nomination. Now, he is using that massive list to help raise money for down-ballot Democrats that would be allies in Congress.
On Wednesday, the Sanders campaign sent out fundraising emails to its list on behalf of Nevada 4th district candidate Lucy Flores, Washington 7th district candidate Pramila Jayapal and New York 19th district candidate Zephyr Teachout. Flores is running against incumbent Republican Rep. Cresent Hardy, Teachout is running for an open seat vacated by Republicans, and Jayapal is running for an open seat in a safe Democratic district. All three have endorsed Sanders' presidential campaign.
The fundraising emails for the three candidates are a first test of Sanders' ability to increase the political power of progressives who overlap with his policy vision for the country. Whether or not he becomes the Democratic Party presidential nominee, he will retain a huge amount of power to build this wing of the party through his wide base of support of both voters and small donors.
"Bernie Sanders is doing the kind of coalition building and progressive power building that we've really wanted to see from a Democratic presidential candidate," said Neil Sroka, communications director for the progressive group Democracy for America.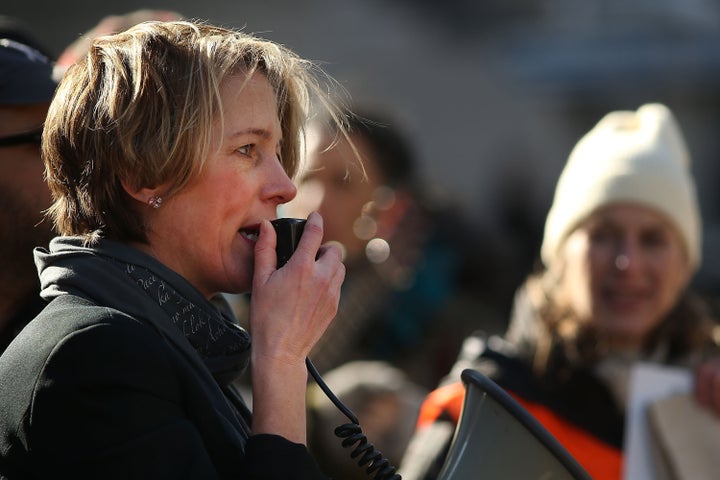 Democracy for America endorsed Sanders in December and has been encouraging his campaign to do more for down-ballot candidates that have been supporting him. Sroka said the organization has been pushing the campaign "for quite a while" to do this. They wanted the campaign to help candidates who not only share his policy priorities, but also have a strong chance to win both their primary and general election campaigns.
The emails all note the need to elect Democrats who would be able to help move the agenda of a Sanders presidency.
"Zephyr literally wrote the book on political corruption," the email asking for donations to Teachout's campaign says. "She understands better than anybody how special interests try to buy off politicians, and she's dedicated her life to fixing our broken political system. Zephyr is exactly the kind of person I'd want in Congress when I'm president."
"Pramila helped lead the fight for paid sick leave and a $15 minimum wage in Seattle," an email on behalf of Jayapal reads. "She's not afraid to take on powerful special interests. She's fought for immigrant rights, opposed the war in Iraq, and worked to protect Social Security. She's also running her campaign with our political revolution. It's a people-powered movement that will change how campaigns are run -- one the political establishment doesn't really like to see."
"Throughout this campaign, I've told you that no candidate for president -- not Bernie Sanders, not the greatest president you could possibly imagine -- can take on the billionaire class alone," the email supporting Flores states. "Lucy Flores is exactly the kind of person I'm going to need in Congress when I am president."
Sanders' email for Flores also notes that Emily's List, the pro-choice Democratic women's group, declined to endorse her campaign after she announced her support for Sanders. Emily's List, which supports Hillary Clinton's presidential bid, had previously hailed Flores as an "inspiring community leader" and endorsed her 2014 lieutenant governor campaign. Emily's List instead endorsed Susie Lee in the Democratic primary.
"Lucy Flores endorsed our political revolution before the Nevada caucus, and everything changed," the email reads. "EMILY's List decided to endorse a different person in Lucy's House race this time around. So I want to support Lucy like she's supported us, because we stand together."
Emily's List has endorsed Jayapal in her race.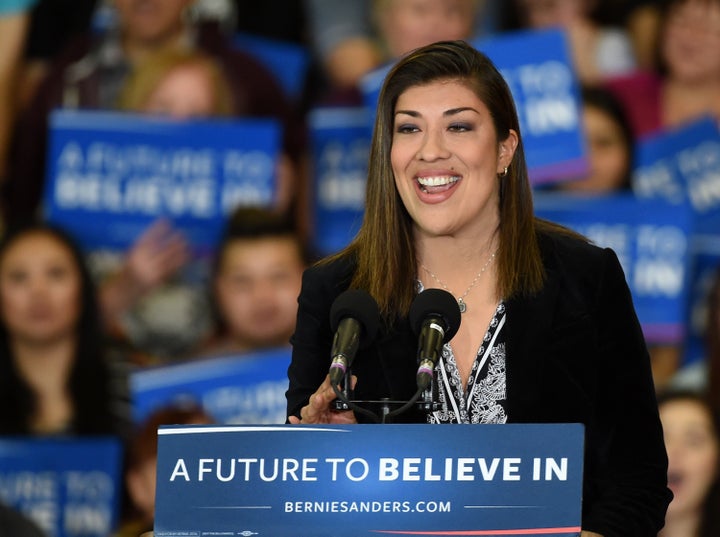 This is isn't the first time that two of the three candidates endorsed by Sanders have worked with his campaign. Both Flores and Jayapal appeared at rallies to introduce Sanders in their respective home states of Nevada and Washington. Flores also appeared in an advertisement for Sanders that ran ahead of the Nevada caucuses.
Aaron Bly, Jayapal's campaign manager, said that the Sanders campaign reached out to them on Tuesday about the possibility of helping them raise money. "We jumped at the chance," he said.
"We need progressives up and down the ballot, not just in Congress, but also here in Washington [state]," he continued.
The Sanders campaign sent individual emails to a limited selection of their list on behalf of each candidate earlier on Wednesday. Later this afternoon, they will send an email to their full list raising money for all three candidates.
Support HuffPost
The Stakes Have Never Been Higher
Before You Go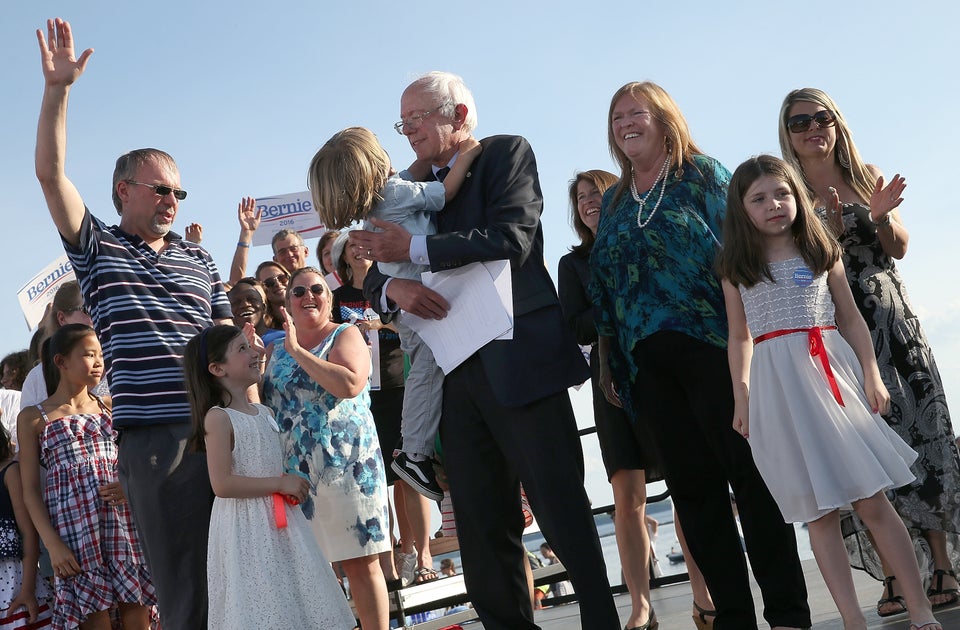 Bernie Sanders On The Campaign Trail
Popular in the Community