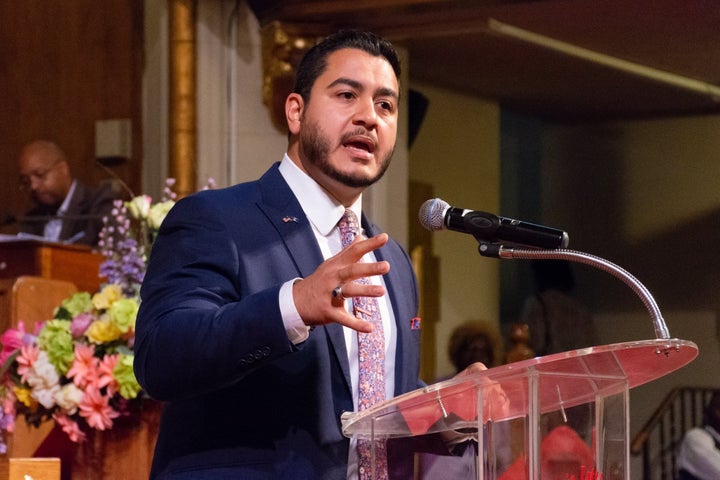 Sen. Bernie Sanders (I-Vt.) endorsed Abdul El-Sayed for governor of Michigan on Wednesday evening, delivering what could be a major boost to the progressive underdog's candidacy.
"As governor, Dr. El-Sayed will fight for a government in Lansing that represents all the people, and not just wealthy special interests," Sanders said, announcing the endorsement. "Under Abdul's leadership, Michigan can help lead the nation in guaranteeing health care for all through a Medicare for All single-payer type system, tuition-free public colleges and universities, a minimum wage of $15 per hour and strong environmental protections."
El-Sayed, a physician and former Detroit health commissioner, has run on an ambitious platform that mirrors Sanders' presidential run in 2016. He has drawn particular acclaim in liberal quarters for his detailed single-payer health care plan, "MichCare," and a massive green energy infrastructure bank.
"I am honored and humbled to have the support of Senator Sanders in this race," El-Sayed said in response to the endorsement. "Bernie Sanders is one of the country's most important political leaders and the progressive standard-bearer, and I'm thankful that the Senator has recognized that there is only one progressive running for Governor of Michigan."
That El-Sayed was the "Berniecrat" candidate in the race was never in doubt.
With the help of Sanders campaign alumni, including Claire Sandberg, whom El-Sayed hired as his deputy campaign manager, El-Sayed has fashioned a decentralized, grassroots campaign aimed at exciting the same base that delivered Michigan for Sanders in the 2016 primary.
Our Revolution, the national group that grew out of Sanders' campaign, endorsed El-Sayed in May. And the Working Families Party and Center for Popular Democracy Action, which also hail from the left wing of the party, got behind his bid earlier this week.
But Sanders does not personally endorse all candidates backed by Our Revolution. His blessing is undoubtedly welcomed by a candidate who has generated significant excitement yet struggled to break through in public polling.
Gretchen Whitmer, a former Michigan state Senate leader, holds a double-digit lead in the race, according to a late June poll. El-Sayed was in third, slightly behind businessman Shri Thanedar.
To El-Sayed's frustration, Thanedar claims he is the "most progressive Democrat" in the race, despite a history of questionable business practices and dalliances with the Republican Party.
The Michigan gubernatorial primary election is on August 7.
Support HuffPost
The Stakes Have Never Been Higher
Before You Go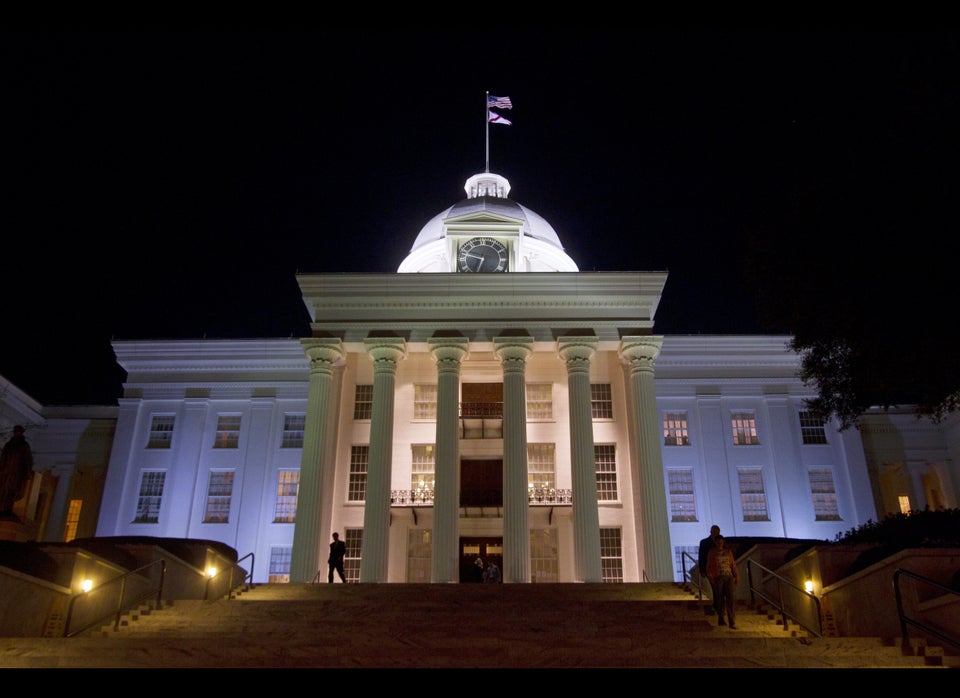 U.S. State Capitol Buildings
Popular in the Community