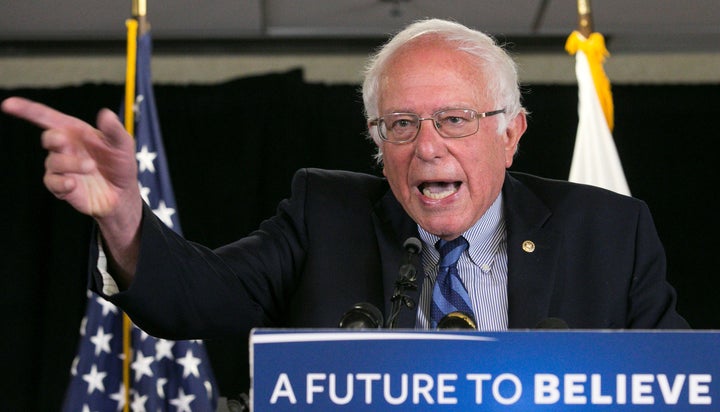 Sen. Bernie Sanders' (I-Vt.) political muscle in down-ballot races will face a key test Tuesday, as his chosen candidate in New York's 24th congressional district faces off against two competitors who have more support from New York elected officials and Democratic organizations.
Sanders went to New York on Friday to campaign for Eric Kingson, a 70-year-old Syracuse University professor and political novice. Kingson co-founded the national organization Social Security Works and started the Strengthen Social Security Coalition, which comprises more than 300 organizations focused on strengthening and expanding Social Security. He has also called for a single-payer health care system, which has been a signature issue for Sanders.
"[W]e need strong members of the U.S. Congress, members who have the guts to stand up to powerful special interests, members who are prepared not just to spend their lives raising money from wealthy people, but to be working and representing the ordinary people of their communities. And Eric is going to be one of those members," Sanders said at the rally in Syracuse Friday.
Kingson endorsed Sanders for president, whereas his two opponents, former political staffer Colleen Deacon, 38, and attorney Steve Williams, 53, endorsed Hillary Clinton. Deacon worked for the mayor of Syracuse and Sen. Kirsten Gillibrand (D-N.Y.) and has the backing of the Democratic Congressional Campaign Committee and the state's two senators. Former DCCC Chair Rep. Steve Israel (D-N.Y.) endorsed Williams.
Friday's rally was Sanders' first campaign appearance for a congressional candidate, although he's endorsed other progressives, including law professor Tim Canova, who's trying to unseat Democratic National Committee Chair Rep. Debbie Wasserman Schultz (Fla.). The effort is an attempt to not only give Sanders more allies in Congress, but also to show that his progressive brand of politics can sustain a movement beyond his presidential run.
Deacon has bristled at being labeled part of the establishment, saying what she brings is "experience" and a "track record ... working with people to achieve change."
"I don't think that should penalized. I think it should be rewarded if you get things done," she told The Washington Post.
During the campaign, Deacon has spoken frequently about being a single mother living on food stamps and how that helps her relate to the daily struggles of voters.
"Being able to use these programs really afforded me the opportunity to understand what it's like for people, not only in this region, but all over our country," she told a local publication, The Citizen, in October. "I think it affords me a good perspective of what it's like to have to face challenges."
Williams, an attorney and former prosecutor in the U.S. Navy, has focused his message on bringing jobs to the region.
"Creating jobs is the number one thing for this district," he said. "That's been the theme of my campaign from day one. I really want to fight to bring jobs back to this area."
Before You Go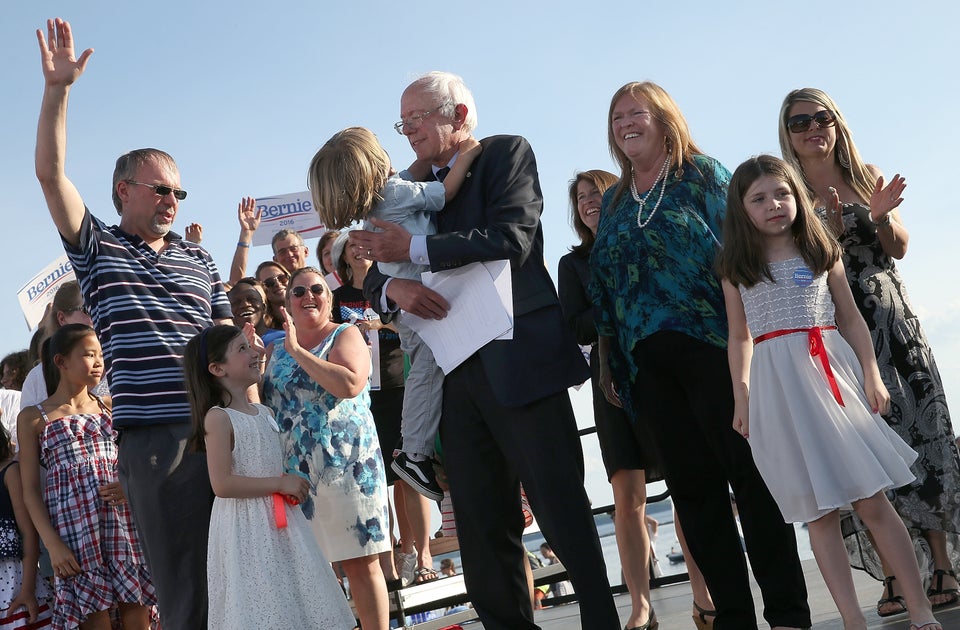 Bernie Sanders On The Campaign Trail
Popular in the Community