What's your favorite thing about Vermont senator Bernie Sanders? Is it his passion for women's issues? Immigration reform? Civil rights? The grassroots nature of his campaign? His lively Twitter presence? His uncanny resemblance to Larry David?
There is something special about the presidential hopeful that's attracting an ever-growing number of Americans tingling with that good, sweet, political optimism -- including at least 36 Los Angeles-based artists.
Artist Margaret Garcia is the brain behind "Art Bern: A Bernie Sanders Portrait Show," an exhibition focused on the many faces of the Sandman himself. We're talking Bernie as a Halloween costume, Bernie as a bunch of beans, Bernie as Colonel Sanders, Bernie as woodcut collage, and much more.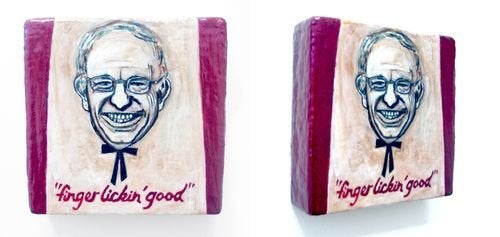 "I am concerned that no one in the Democratic field has the sex appeal necessary to be elected president in 2016," explained artist Marsian De Lellis of his work. "Bernie Sanders is Finger Lickin' Good." "The current media landscape has become infected with a Kardashian Effect where celebrity and reality show behavior trump substance in the ratings grab. Sure, Bernie Sanders' social and economic justice policies are sexy, but I worry that the whole 'Feel the Bern' hashtag popular with his supporters sounds like a slogan for chlamydia or at least a UTI -- and that burning (Berning) connotes more of a destructive force. I am taking a different approach with Bernie Sanders in 'Finger Lickin' Good' and I hope America is ready to consume what Sanders is serving."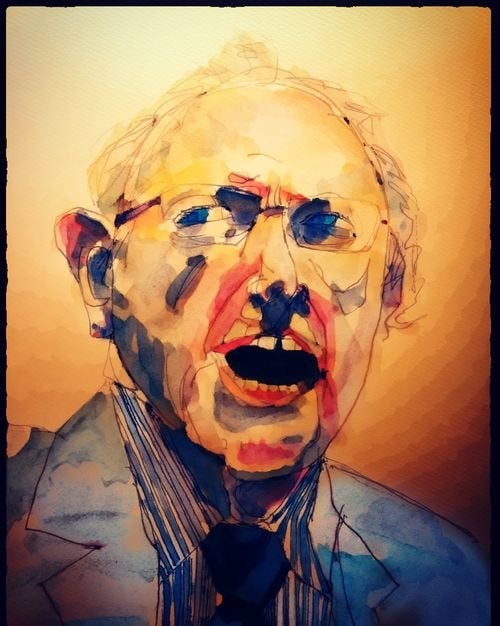 CHRIS SHEETS 10x13 Ballpoint/watercolor/digital $150. framed w/glass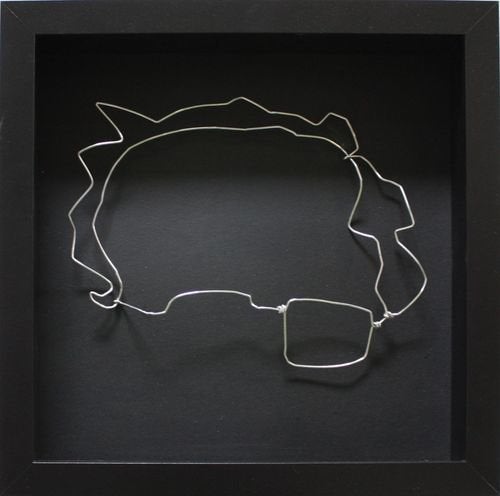 BETH ELLIOTT 9x9 Wire portrait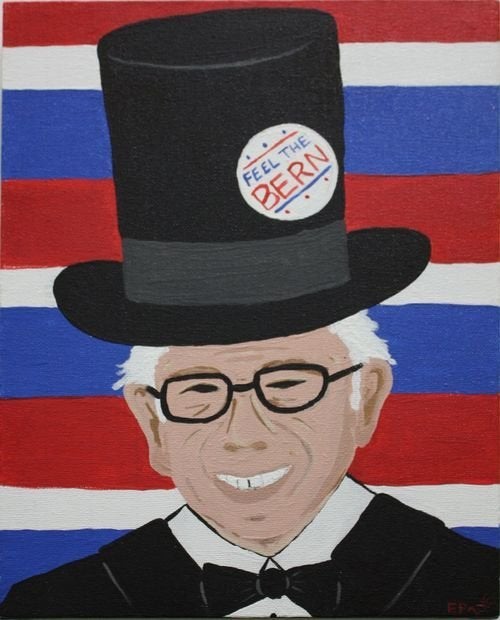 ELISA PADILLA 11x14 acrylic on canvas.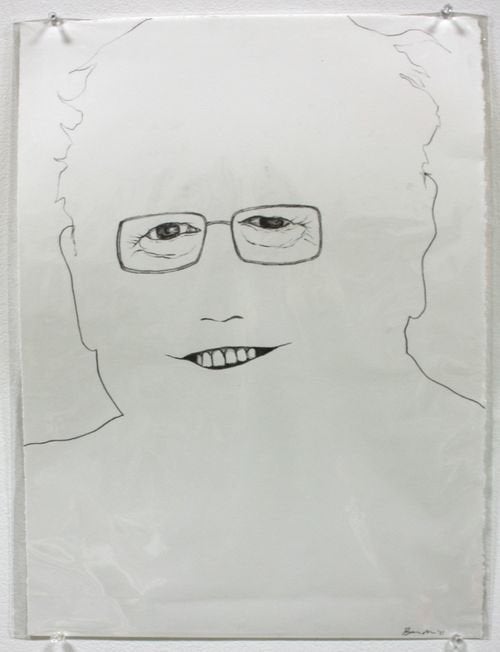 BRIAN MALLMAN 15X20 ink on paper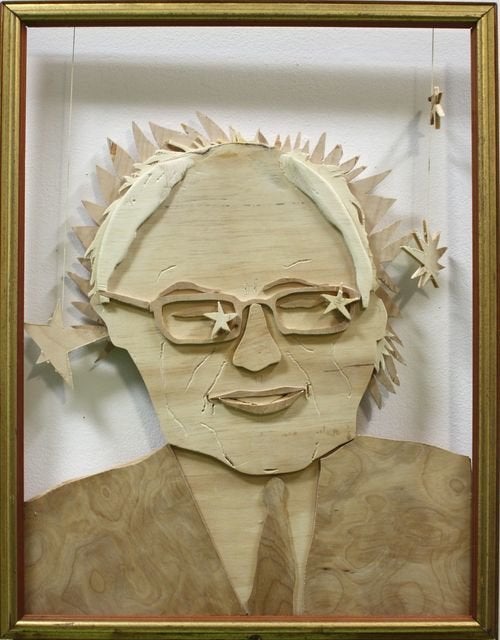 STUART RAPEPORT 20x24 2D wood cutout $200.
TOM RECCHION 8¼X8¼ digital print on canvas.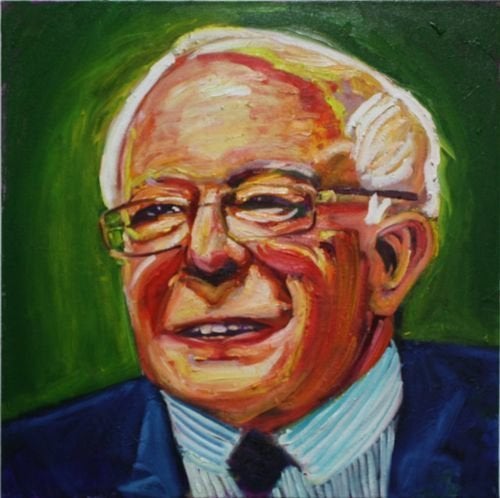 MARGARET GARCIA 24x24 Oil on canvas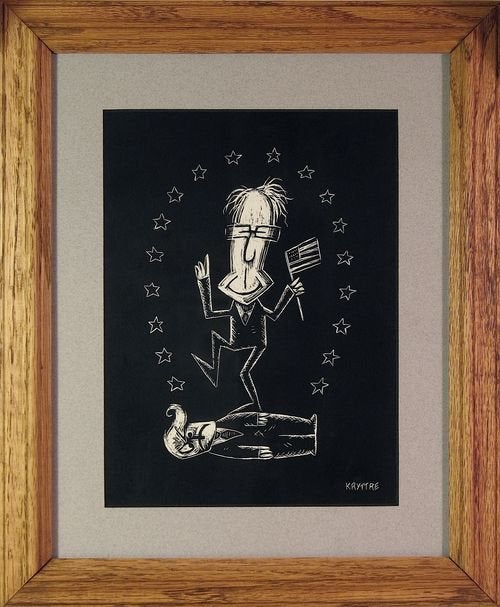 KRYSTINE KRYTTRE 6X8 scratchboard, framed w/ glass.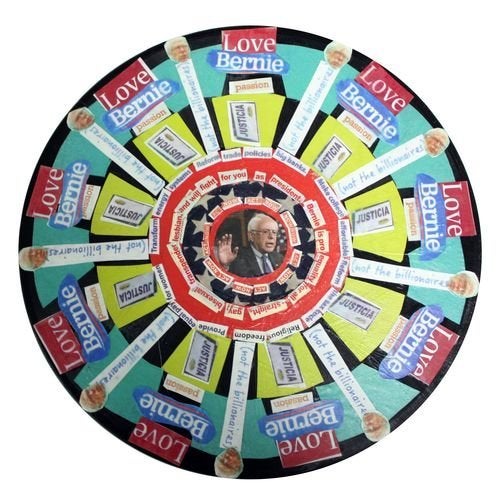 CARLA RAJNUS 11x14 Mixed Media (on 78 record of General MacArthur's final speech to Congress, 1951) $120. framed w/ glass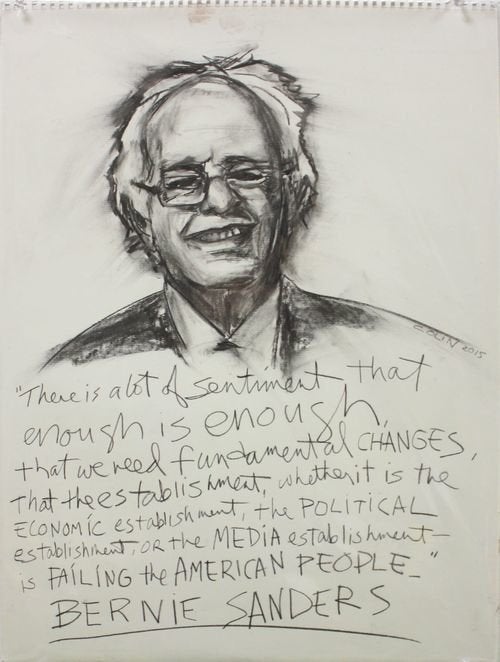 CAROL COLIN 18x24 Charcoal on acid-free paper and backing,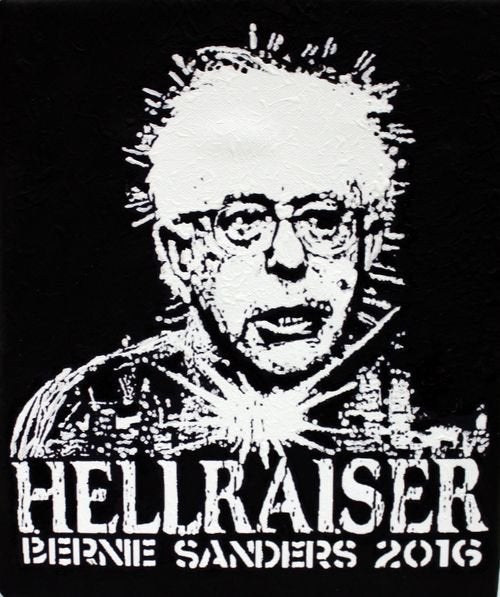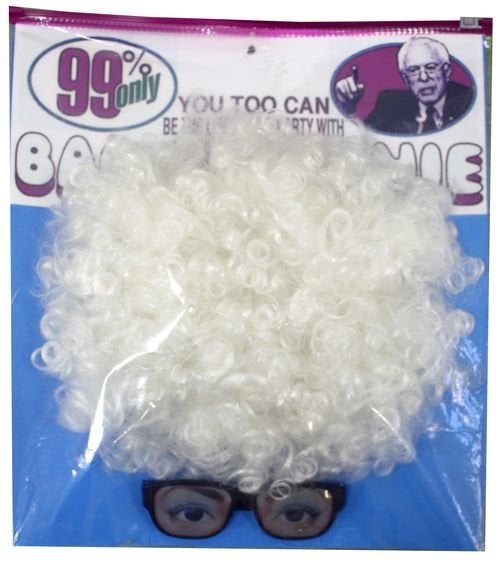 WAYNNA KATO 14x19 Mixed Media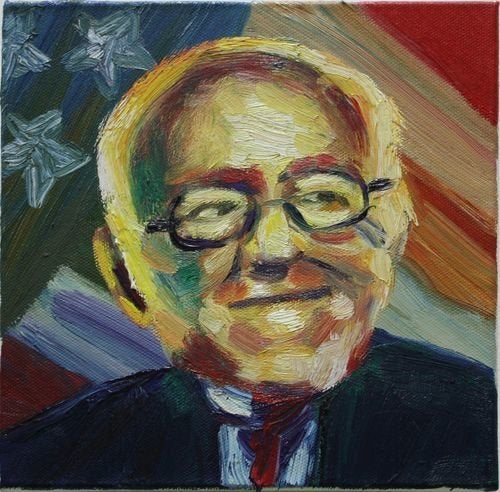 ART CARRILLO 8x8 oil on canvas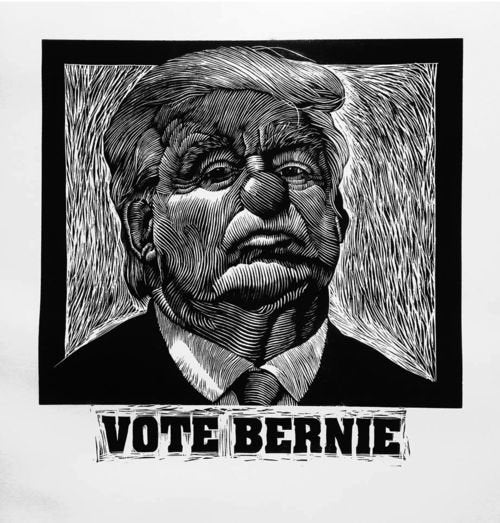 ABEL ALEJANDRE 20X23 Linocut Limited Ed. Prints, Black Ink Print (shown), Ed. 200,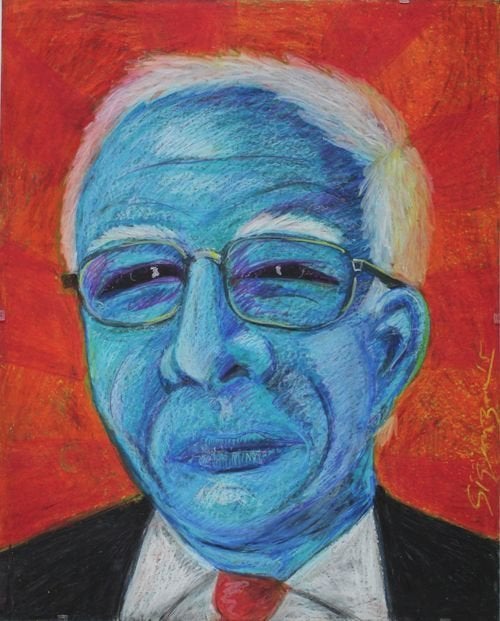 HERBERT SIGUENZA 32x39 oil pastel on board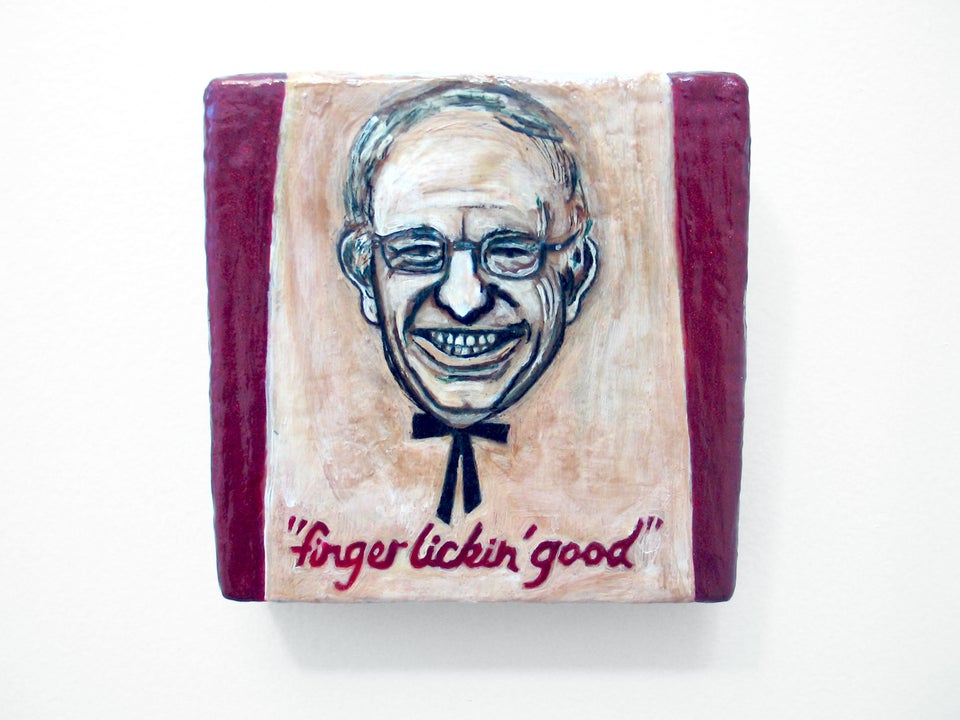 MARSIAN DE LELLIS 6x6 nail polish on canvas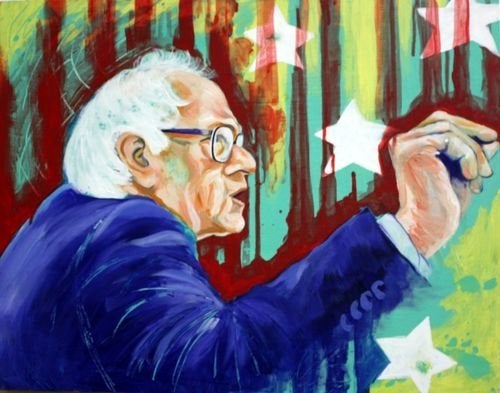 SYBIL MCMILLER 20x16 acrylic on wood panel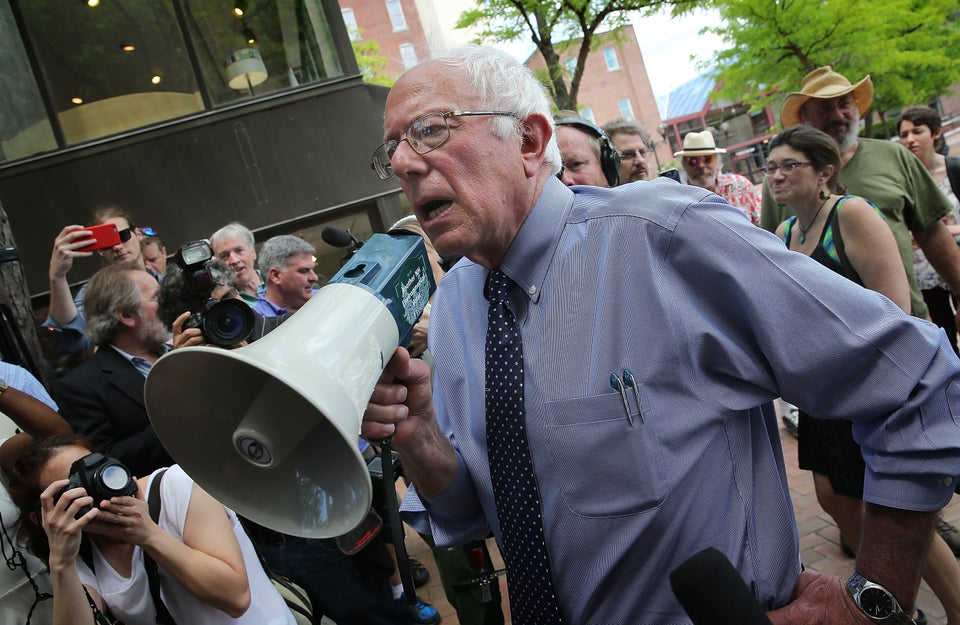 Bernie Sanders' Most Interesting Quotes
Related
Popular in the Community