Medium-rare is how Democratic presidential hopeful Bernie Sanders takes his steak.
If the nation elected its president on eating habits alone (this year's primary is so bizarre it wouldn't be the weirdest thing), Sanders would positively trump Trump, who enjoys his steak so well-done that it rocks on the plate.
When he's not on the road, Sanders will have Raisin Bran, cherry juice and an English muffin for breakfast. It's bacon and eggs if he's out, his wife Jane Sanders told the Post.
Sanders' daughter once said her father was paleo "before paleo was a thing," as the man has a penchant for grilling (as well as chopping his own wood, mind you).
If he's celebrating, the candidate is likely to choose a pinot noir, but his wife says he doesn't have much of a sweet tooth. On paper, Sanders sounds like a man who loves food but not the fuss that surrounds it, and he probably doesn't have a Google Doc of NYC brunch places he's been dying to try. Jane Sanders told the Post that during her husband's childhood, food "wasn't a big thing. It was more about everyone eating early and together."
Still, the Jewish New York-native enjoys bagels and lox, and we'd have to guess that, when done right, they're served with a cream cheese schmear.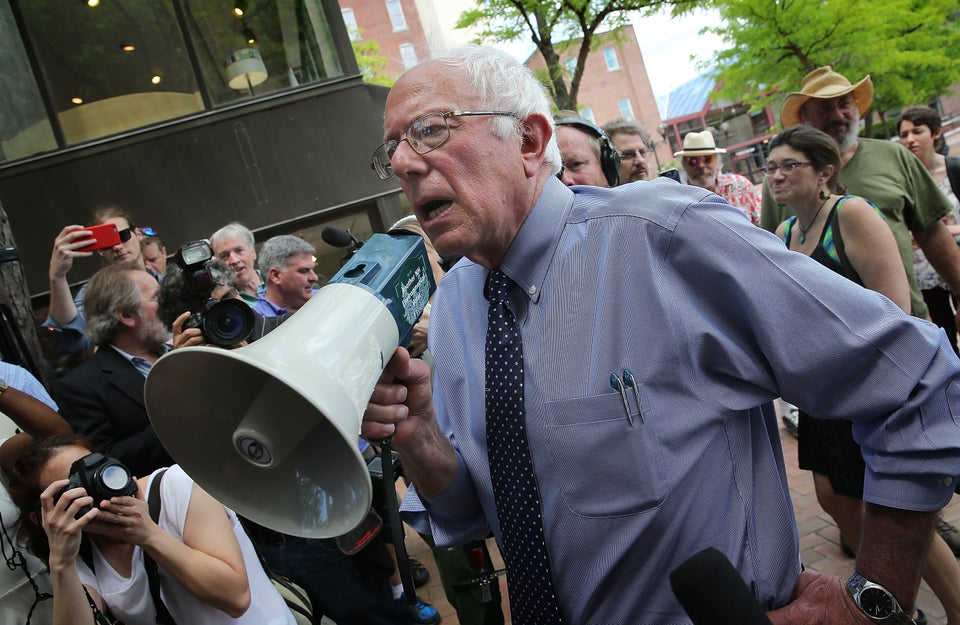 Bernie Sanders' Most Interesting Quotes