We're still waiting around for universal healthcare, but in the meantime, this group will help you find a free STD screening.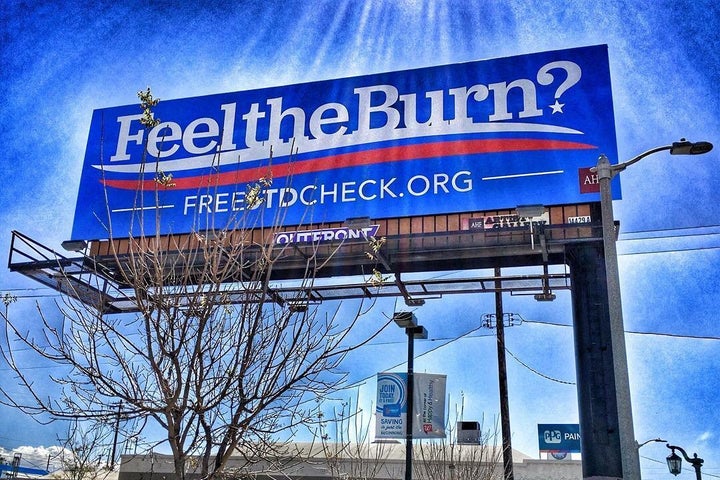 "Feel the Burn?" ask four new billboards unveiled around Los Angeles this week. They advertise a link to FreeSTDCheck.org, a website that helps users find the nearest location for STD testing and treatment.
The billboard is the work of the AIDS Healthcare Foundation, an LA-based global nonprofit dedicated to HIV prevention, testing and healthcare.
The color and design scheme indicates the billboard is a play on the Sanders' campaign slogan, "Feel the Bern," which itself, of course, is a play on the common idiom "feel the burn." It's all pretty meta.
"Senator Sanders' powerful message resonates with a lot of Americans, particularly young people," Jason Farmer of the AIDS Healthcare Foundation said in a press release. "We hope that our lighthearted—but highly important—billboard campaign for STD testing will as well."
Related
Popular in the Community